Home
»
Disney Pixar
Disney Pixar CARS: 2006 CARS Now in 3D Blu Ray
Arriving Tuesday (thanks for reminder "later mater.")
This 3-disc set contains CARS 1 in Blu Ray 3D, Blu Ray, DVD & a Digital Copy.

Only the film is "newly" available in 3D, there are no new bonus features – all still in 2D HD only.
Why didn't CARS 3D get a theatrical re-release? After Monsters, Inc. 3D did not do that well in the summer re-release, Disney realized the 3D upgrade gravy train had ended – that people were now only willing to pay the 3D upcharge at theaters when people thought it was warranted (as other film-makers have found out – a crappy action adventure movie is not worth pay $5 to $10 extra when it's just as boring in 2D).
The Little Mermaid was canceled as a 3D theatrical re-release.
As CARS was a digital movie, it was probably not all that hard to upgrade it to 3D.
Of course, you need a 3D TV to see this in 3D and a 3D Blu Ray player but costs for both have fallen by a lot.
If you have a PlayStation 3, one of the last OS upgrades added the 3D feature so if you plug in a 3D TV, the PS3 is supposed to be smart enough to figure it out, If it does NOT work, you can manually follow these steps.
Or you can skip ahead to 4K TV's – I believe they all have 3D built in.
You can also buy PLANES in 3D – shipping November 19, 2013.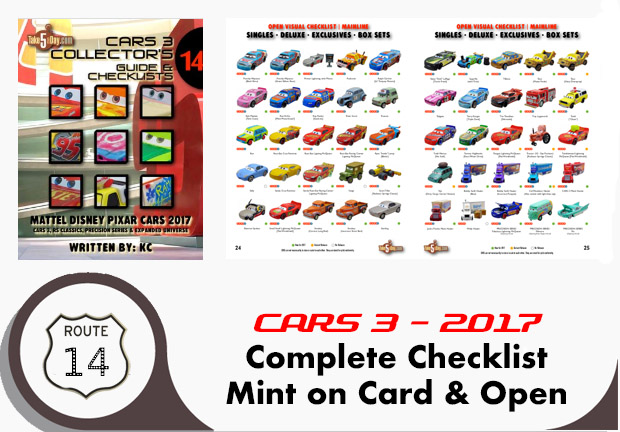 metroxing

26 October 2013

Disney Pixar


5 Comments