Home
»
Australia
,
Disney Pixar
,
Disney Pixar CARS 3
,
Mattel Disney Pixar Diecast CARS
Mattel Disney Pixar CARS Diecast: Metallic Silver Frosty Arrives – Not Arrives
"spamusubi" had an interesting thing occur at his Kmart during the Kmart CARS Day (last week) …
"One case of the ten opened at the Kmart near me had a metallic Frosty in it. Labeling and packaging was specific for this card, wasn't a packaging error. It had the "metallic deco" indicator (it was silver) but no chase/super chase/kmart tag. On the back it said "as seen in the Australian version".
No one else at the event (about 30 people) reported seeing (another) one. Sorry no picture, I wasn't the one that pulled the car."
It sounds like the color metallic Rip that was accidentially packed into an case early. As with the Lightning and Rip from the Kmart case, they are not technically exclusives and not chase/super chase, they are simply sniped METALLIC DECO. It's hard to tell if they are a "theme" in 2014 with their own "theme flag or like in 2013, simply marked as METALLIC DECO without being counted as a regular release.
A while back, Frosty 2 as this was then known – was listed separately from all other diecasts but that listing has disappeared so it's unknown if Frosty will get an Australian special release like last time and/or get a US release in a case and/or in Australia, it'll just be a "regular" release also?
Until the full 2014 listing comes out, it's hard to say. But since this one leaked one and it seems like a repeat of the Rip situation, and with all of the legalese, it seems likely we will simply get it packed in a future case.
I guess with the lackadaisical quality control now, there will always be a single release of something WORLDWIDE … the question is whether you sell it as a one-of-a-kind and smile knowingly when another 15,000 are released 4 months later or sob uncontrollably when 2 years later, it's not released anywhere. What to do. What to do. 🙂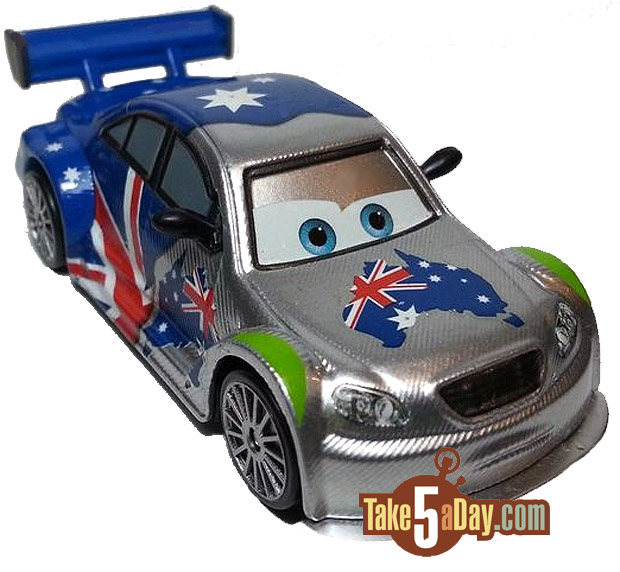 Thanks for the heads up "spamusubi"
Our last post on the Frosty 2 scenario.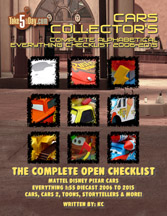 metroxing

23 October 2013

Australia, Disney Pixar, Disney Pixar CARS 3, Mattel Disney Pixar Diecast CARS


5 Comments