Home
»
Disney
,
Disney Pixar
,
Mattel Disney Pixar Diecast CARS
Mattel Disney Pixar CARS Diecast: The Kmart Gambit
Do you feel lucky, well do you ****?
Now, most ecommerce don't operate by the Dirty Harry principle of customer service but we are taking about Kmart here …
Okay, these are listed as "out of stock" – undoubtedly listed because Mattel promised one more 2-pack shipment but it never made it out to US customers. No surprise, the Lightning McQueen-Francesco one is still available.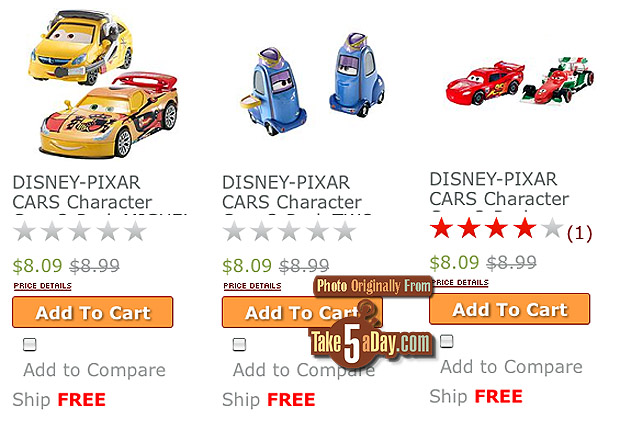 But if you haven't picked up Leland Turbo, this might be one more chance. AND you get a free Finn McMissile! And Mater & Sal are listed as Mama & Uncle Topolino so are you will to roll the dice? What will you get one? The photo? The listing? Lightning with Francesco? The Jeff Gorvette listing is the previous Kmart exclusive and not the new forthcoming non-exclusive 2-pack but OUT OF STOCK.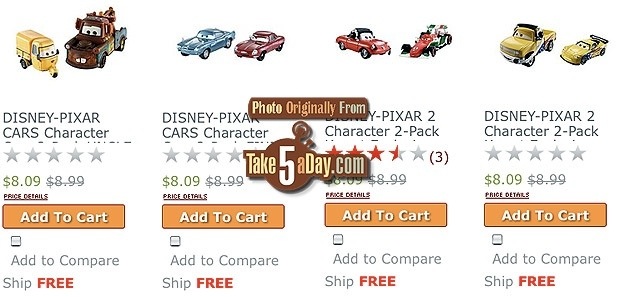 A few Deluxes from way back still left including Holley with Wings … and of course, Hydrofoil Finn. I know, shocker, huh?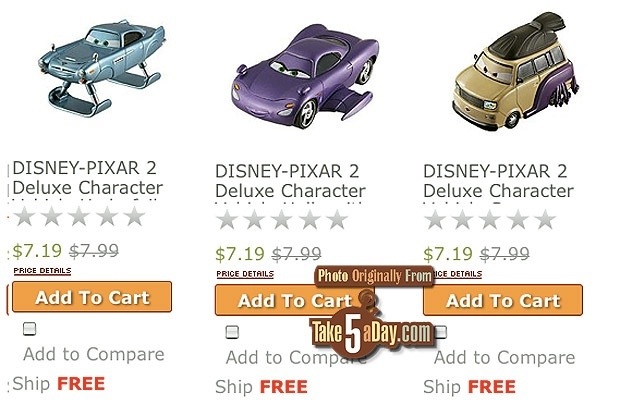 And if you're missing a few of the puzzle variants.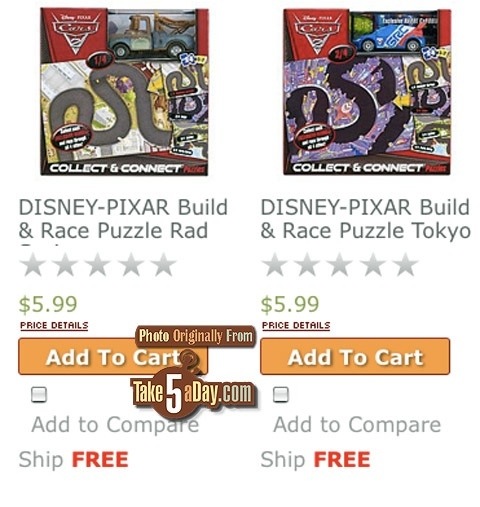 So, do you feel lucky? Will you take a shot? Free shipping with $59 purchase and a visit to your local Kmart return counter? But take a shot! Roll the dice!
I noticed the Silver CARS box from last year is FINALLY out of stock so a few of you rolled the dice this past week – will you get a full and correct case? Good luck!
This years case is still available.
Thanks for the heads up ____________. Sorry, I deleted your email somehow!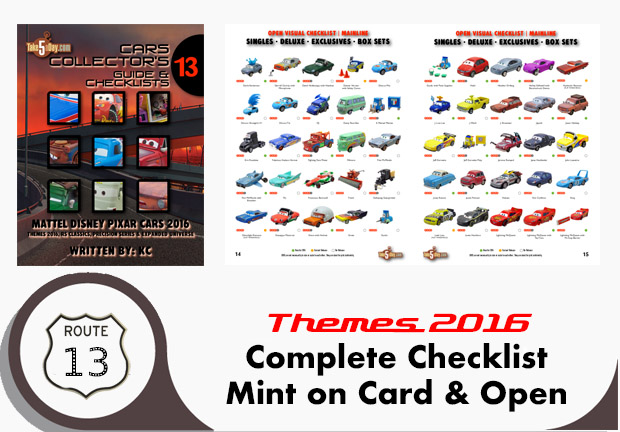 metroxing

17 October 2013

Disney, Disney Pixar, Mattel Disney Pixar Diecast CARS


2 Comments