Home
»
Disney Pixar
,
Disney Pixar CARS 3
Mattel Disney Pixar CARS Diecast: I See It All Clearly Now, Luigi & Guido with Glasses
"John H." sends along nice photos of the new Luigi & Guido with Glasses …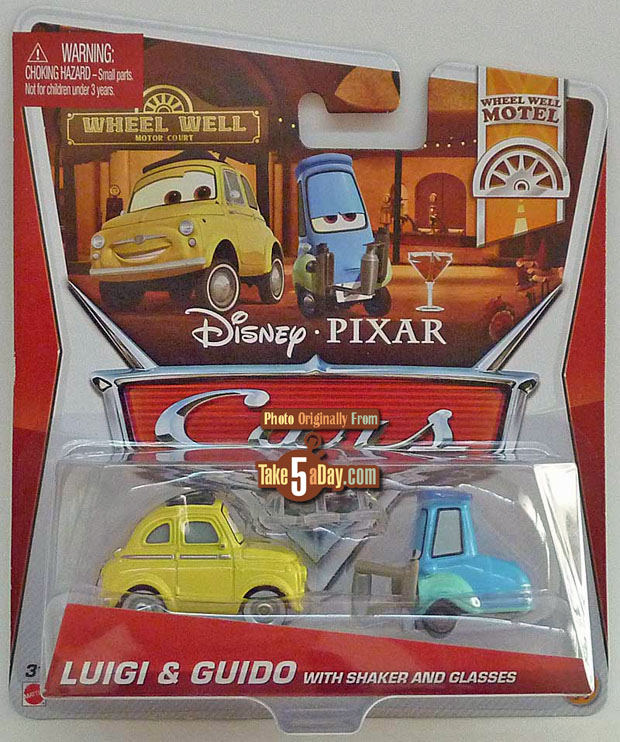 Guido is all new with "twisting forks" and of course, the three glasses accessory.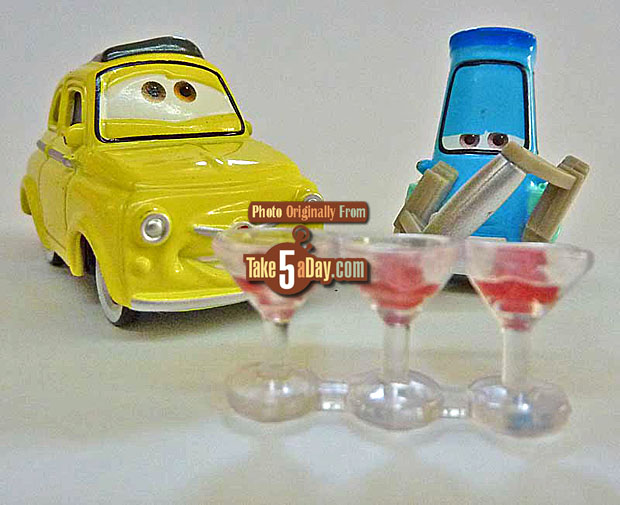 And it's immediately obvious that Luigi is different also – they have added the black "mold" line around his windshield/eyes. This line was added to all of the Race Team Luigi's for CARS 2 but this is the first regular Luigi with the windshield line.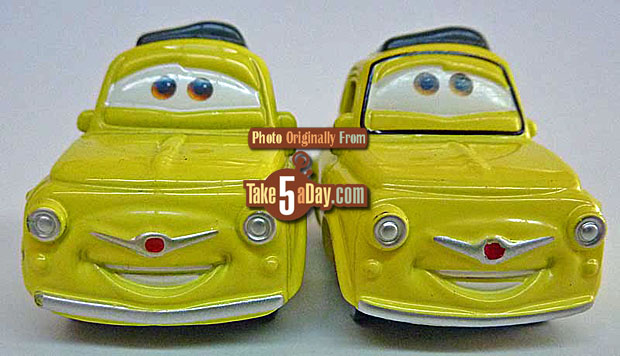 However, since his eyes are different, for now, we'll call him a different version (not a variant) until the next release of Luigi to get a final answer.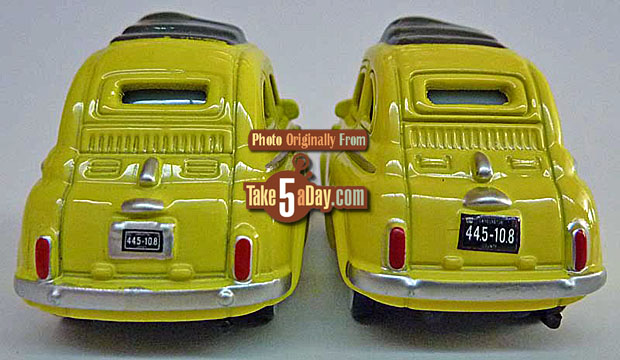 BTW, Luigi 2006 to 2011 (including lenticular) sported the silver frame and smaller license plate on the left. As Race Team Luigi, he was also available that way but was later switched to the larger black license plate variant without the silver frame – as is this release.
Presumably the same mold as V2 of Race Team Luigi.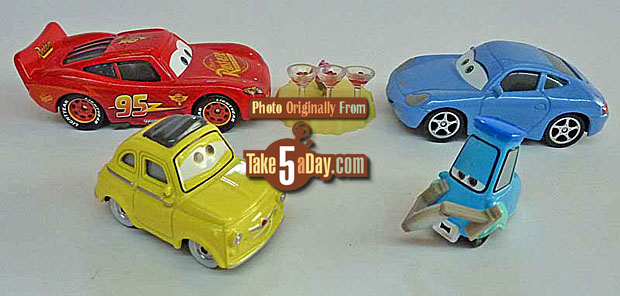 From this angle, Guido's bowtie looks like lips. FREAKY!
So, this is the most canon and correct of Luigi releases now so if you needed a reason to buy this single, time to replace your Luigi with a more canon one.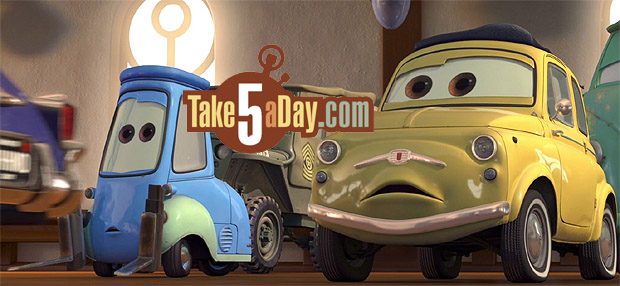 Thanks for the nice photos, "John H."


metroxing

3 October 2013

Disney Pixar, Disney Pixar CARS 3


8 Comments