Home
»
Disney Pixar
,
Disney Pixar CARS 3
,
Mattel Disney Pixar Diecast CARS
Mattel Disney Pixar CARS Diecast: After a Few Guido Cartini's, the Q Case Looks Much Better
When the Q was first announced, it had all the looks of a weak franken case and a few were shipped out with this assortment. Other than the new Luigi & Guido with Glasses, everything else was with CARS already available elsewhere or soon to be available plus a lot of CARS that seem to be leftover from the cancellation or changes to L, M, N & P cases … but then at the midnight hour, they revised the case contents (without telling anyone, of course) … (Thanks "BMW" for the first heads up!) … I did want a couple separate confirmations this was indeed the new case Q … this is a case you might want to queue for.
It's even packed friendly for most collectors – one to open and one to keep on card for the new diecasts.
NEW – Mildred Bylane, Ichigo (CHASE), Ruka (CHASE) and Luigi & Guido with Glasses.
NEW on Themes 2013 card: RPM
NICE TO HAVE MORE OF: Alex Carvill and Snot Rod with Flames.
There is no Super Chase in this case.
So, not a great case but a pretty nice case – and you get 2 Chases in one Case.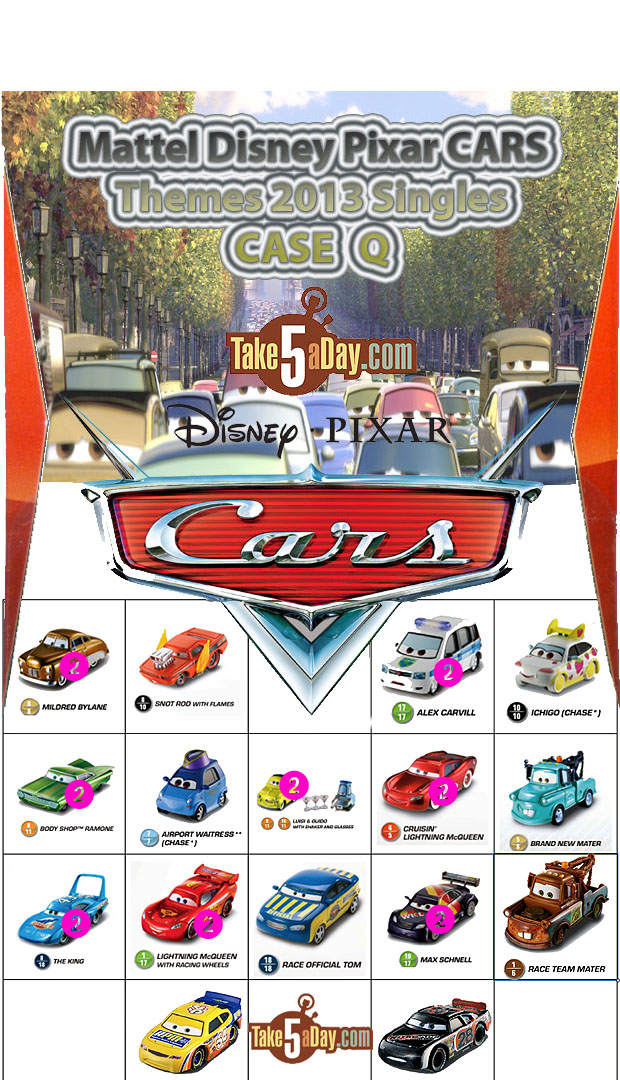 This does make the purported Kmart CARS Day case that much less special … but at least now we know Ichigo didn't disappear off the face of the Earth.
The Kmart Case (if it is indeed the Kmart Case) seems to only feature Silver or Gold Rip and a Silver Metallic Lightning McQueen as the ONLY EXCLUSIVES. Maybe the Kmart Case should include a tiny to-scale (drive) SHAFT.
🙄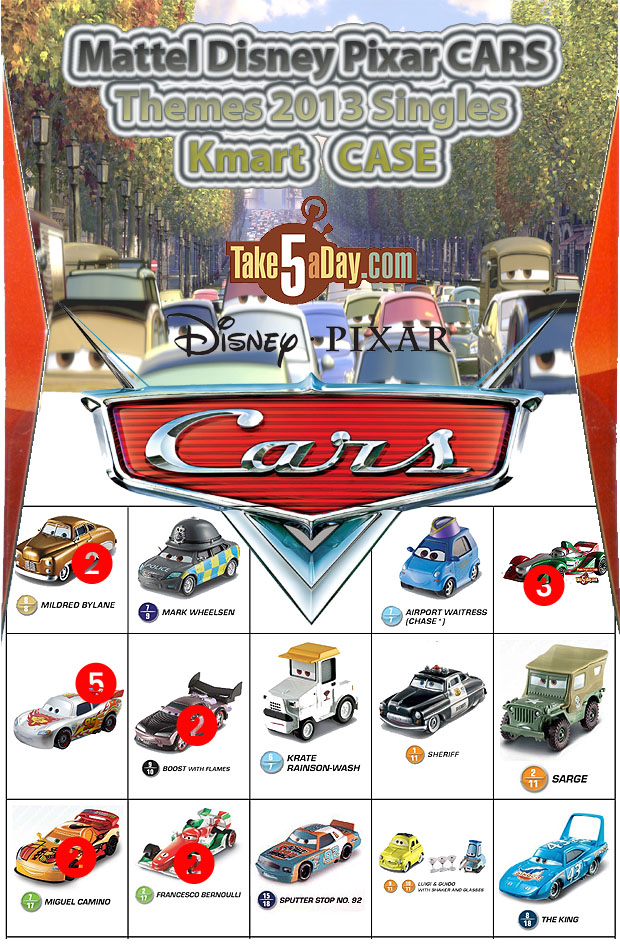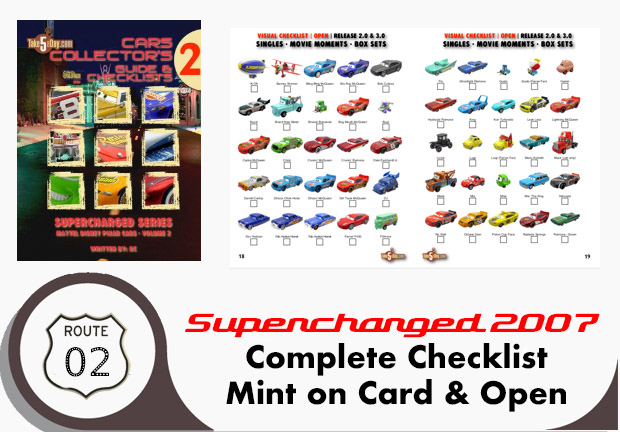 metroxing

28 September 2013

Disney Pixar, Disney Pixar CARS 3, Mattel Disney Pixar Diecast CARS


13 Comments