Home
»
CARS Land
,
Disney
,
Disney Pixar
,
Disney Pixar CARS 3
Disney Pixar CARS: Disney Theme Parks CARS "Playscapes" Play Sets
The Theme Park group strikes again – they have just released TWO Playsets:
"Tow Mater"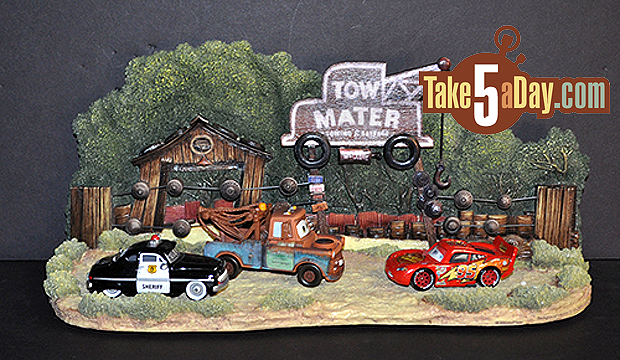 "The Playscapes product line was created by Olszewski to provide collectors a way to display figurative art. These themed designed displays can be mounted on a wall or can stand alone. The first two are scenes taken from the Disney/Pixar film, Cars – Tow Mater, and The Piston Cup Stage. All Playscapes by Olszewski designs can hang on a wall or stand alone and each scene retails for $75.00 each."
And "Piston Cup Stage."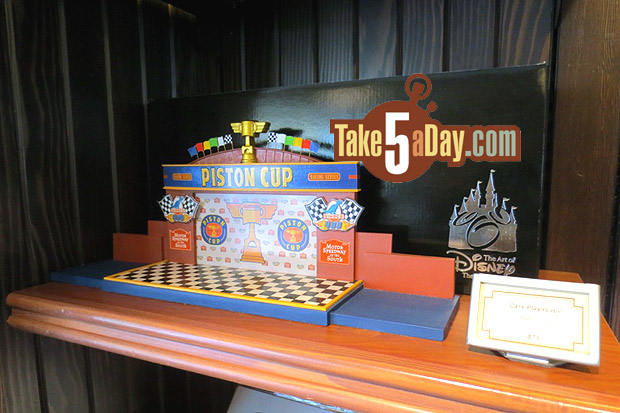 The Piston Cup Stage appears to be mostly canon and accurate …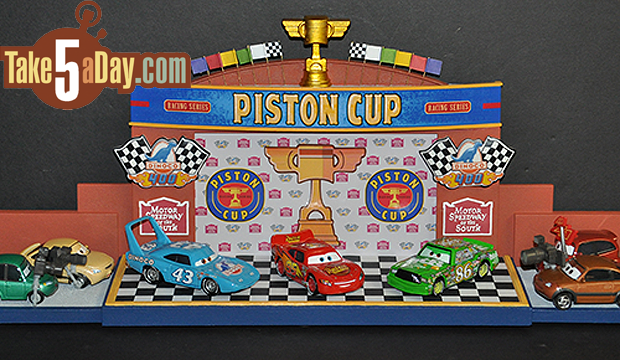 "This display measures: 17 3/4″ wide x 4″ deep x 7 1/4″ high."
And the added leaf to place camera CARS & reporters seems reasonable …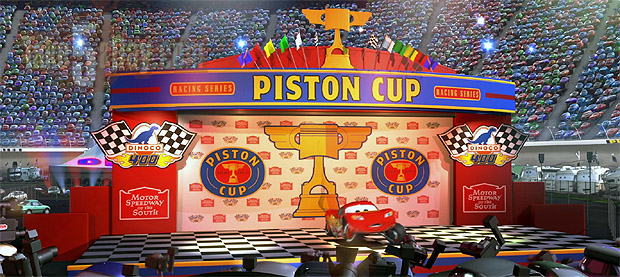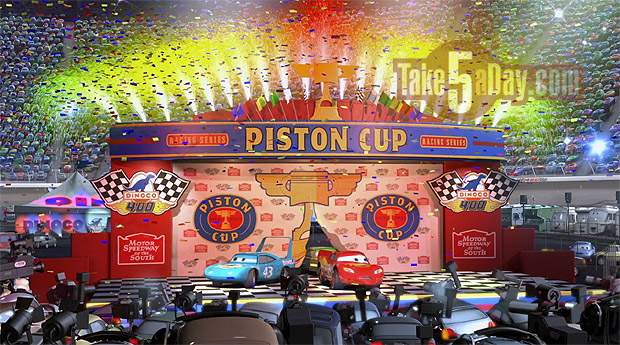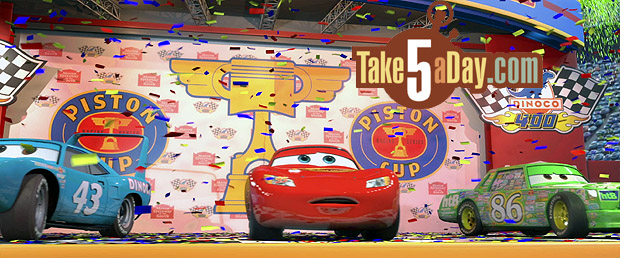 No dimensions are listed for Tow Mater but you can guess/gauge its size by lining up these three CARS (they could only find a lenticular McQueen).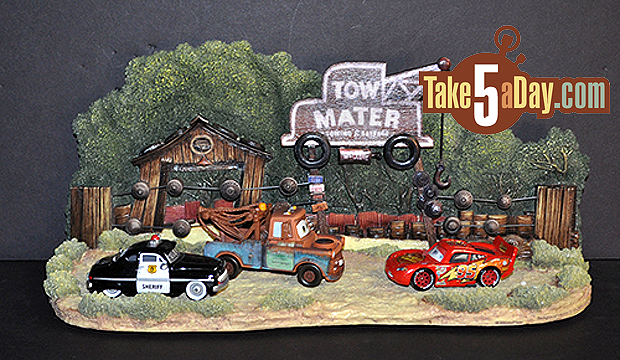 Tow Mater's is colorful and expensive-looking but at the trade off for accuracy – it is understandable – perhaps they thought no one wanted to pay $75 for an "empty eye-sore junk yard" that is mostly sand/dirt and scrubby scrub-bushes/tumbleweed mesquite. 🙂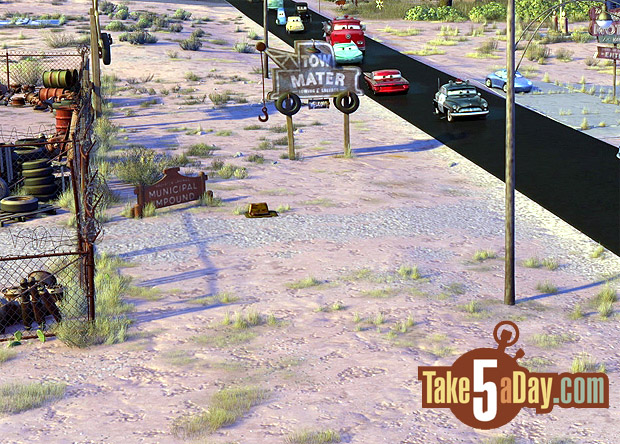 So, what do you think? Close enough? You in? On both?
Yes, these are ONLY available for now at the theme parks. They may be available online but it seems unlikely – but larger items are sometimes available online. For now, you'll have to follow the same procedure as in buying other theme park merchandise.
At the theme parks, they are available at the following Disneyland Resort locations including: Ramone's House of Body Art; Off the Page at Disney California Adventure park and at the World of Disney Store in the Downtown Disney District.
Thanks for the heads up, "Lane Change!"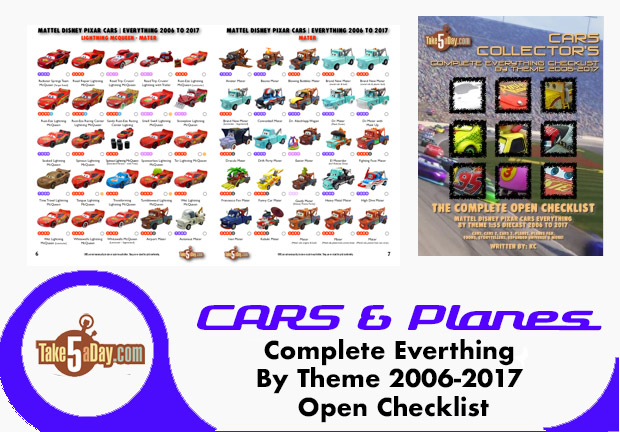 metroxing

18 August 2013

CARS Land, Disney, Disney Pixar, Disney Pixar CARS 3


9 Comments