Home
»
Disney
,
Disney Pixar
,
Disney Star Wars
,
Retail
Disney Theme Parks Merchandise Ordering
For CARS fans, it's been a busy couple months for EXCLUSIVES only available at the theme parks – first the Star Wars CARS …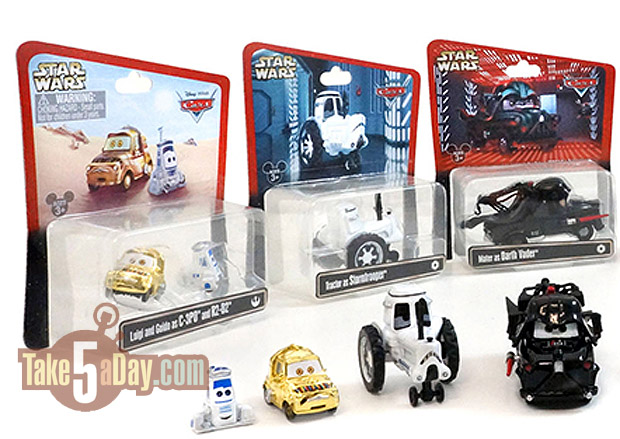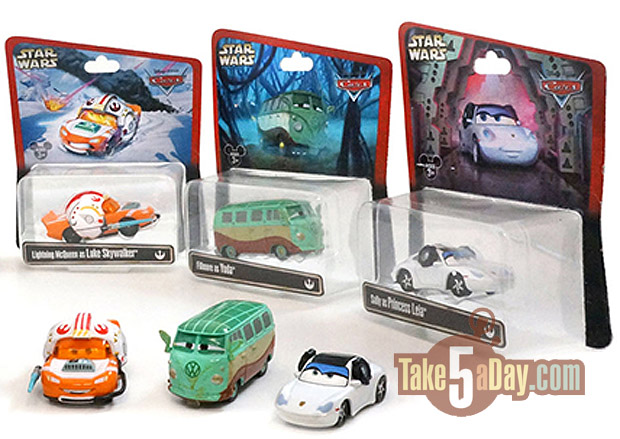 And now the two Time Travel Mater Box Sets – Radiator Springs Beginnings …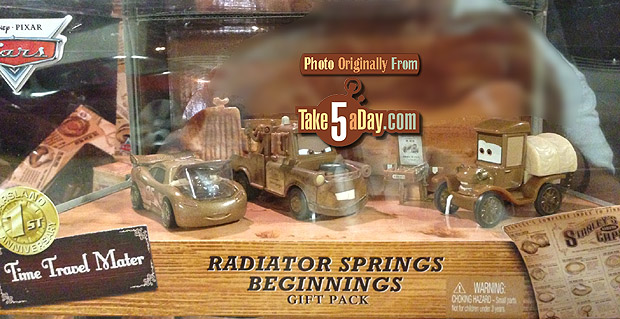 And the (Lizzie & Stanley) Wedding Day Gift Pack.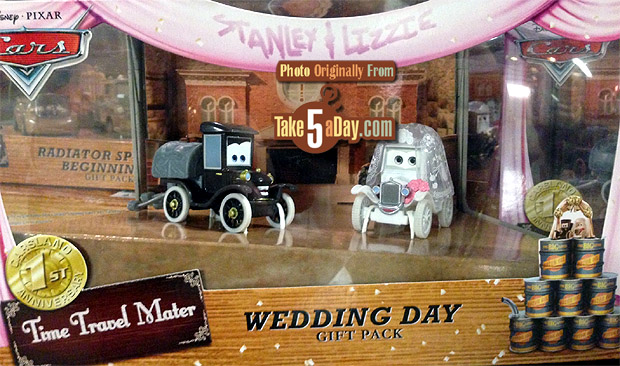 The Star Wars CARS are $9.95 each and the box sets are $44.95 and $34.95 before taxes.
Each theme park has up a few dozen stores that might carry a product line (most retail stores are park are theme based) – some are outside the park (no pass required) while others are inside the park (pass or gate admission) so unless you have a season pass to get inside the park, you might be out of luck as the store(s) outside the gates might be out but the inside stores still have stock.
For instance, as of today, the Time Travel Mater box sets are not available by phone but there are plenty of them on the shelves inside the park (and reports of another truck coming).
So, if you don't live in SoCal or Orlando and you don't have a season pass?
HOW TO ORDER
They are NOT available online. The Disney Theme Parks group does NOT have an ecommerce website. To order DIRECT from the Theme Park Group …
Call 1-877-560-6477 for  those in the US and 407-934-6111 for those calling internationally. Don't forget to add the international call prefix & the USA country code.
OR you can email an order to Merchandise.Guest.Services@DisneyParks.com (and if you have a customer service question) or fax 407-828-2000 with the following information: Item list, name, phone number, billing address, shipping address, email or contact info, and credit card information with expiration date. It is generally considered unsafe to EMAIL your credit card info so call or fax your order in.
Now, some items are not always available – it will vary from day to day and week to week. If you cannot or do not want to wait …
There is eBay.
Of course, you may not win the auction or the BIN price is too high.
There is our TRADING/BUYING Forum – totally free – post your needs for buying or trading and hopefully, you will find a match. Show me Disneyland CARS!
There is also a third alternative – a website called Disney World Personal Shopper.com – I have never used their services but they look like they've been in business for a while and since you pay with Paypal – you are protected for your purchases. They charge a 30% handling fee ($8 minimum) plus shipping. It seems like a good way to go as if you are picky, you can give them extra instructions if you want a minty box or something like that. They also have a Facebook page with a lot of photos so if you are a Disneyana collector, there are lots of other fun things. On the website is their email address and phone. If you give them a try, let us know what you think.
Note – they are NOT Disney employees but a third party business.
Good luck and happy exclusive shopping!
UPDATE – "Danrio" called Disney Parks yesterday.  They are once again taking live orders for the Time Travel Mater Sets!
SKU 2-pack 400007554542
SKU 3-Pack 400007554535
Thanks, Danrio!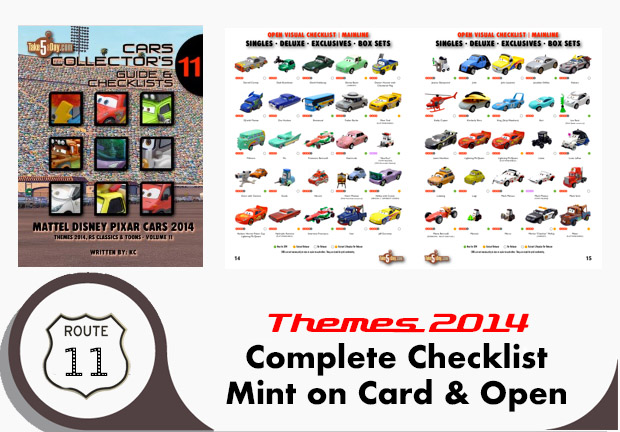 metroxing

2 July 2013

Disney, Disney Pixar, Disney Star Wars, Retail


28 Comments