Home
»
Disney
,
Disney Store
Disney Store: New Gold Metallic Rip Clutchgoneski (UPDATE – Now CHASE)
The Disney Store is releasing a new gold metallic Rip Clutchgoneski (NOT a Chase):

Thanks for the nice photos, "Simba1814." It's now available online as a CHASE CAR.
I think this is a new background?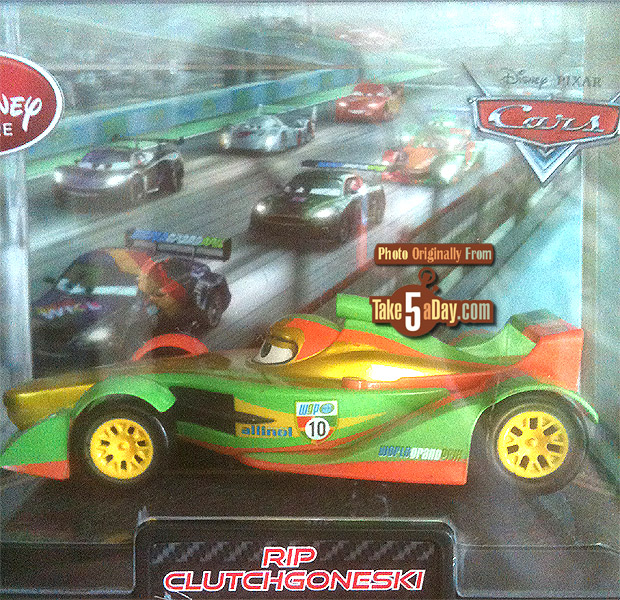 If you want a comparison to the old Rip – see below – which looks like it will continue to be available or until stock is gone? "Old" Rip Clutchgoneksi is available online.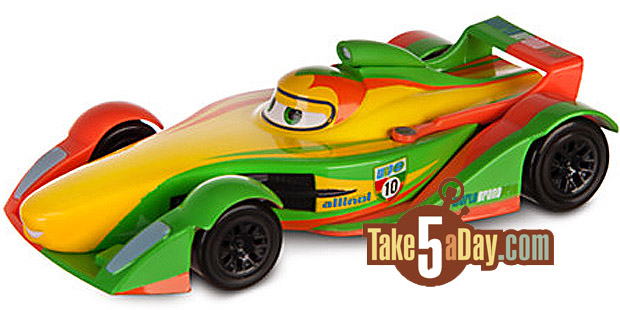 I'm not sure what this means for the silver metallic series? Or if the Disney store will re-release all the CARS 2 racers in "other metallic?"
It does appear that Simba1814's case does not have the CHASE decal? Sticker? Though since it's easy to pop off the covering and either scrap it off or remove and clean the CHASE decal.sticker area, the "variant" value of it won't change by much … but as of now, it does look like it's a CHASE.
Thanks for the nice photos, "Simba1814."


metroxing

16 August 2013

Disney, Disney Store


16 Comments