Home
»
Disney
,
Disney Pixar
,
Disney Pixar CARS 3
Mattel Disney Pixar CARS Diecast: Convoy Brothers Almost Unboxed
First step of the D23 Expo Convoy Brothers is to admire the exterior box – awesome.
Today, it's time to snap a few more photos close up.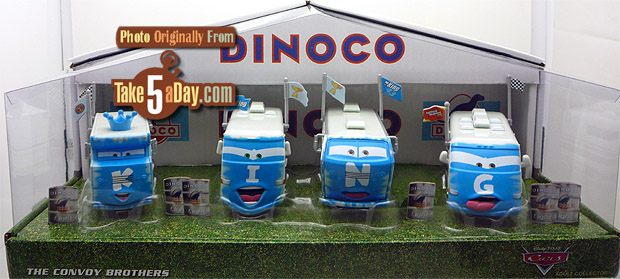 Well, not quite take the plastic lid off just yet … you must approach by stealth.

Yea, if you're going to quibble on the .01%, it would've been fun to get actual barrels of Dinoco Oil and just cardboard representations …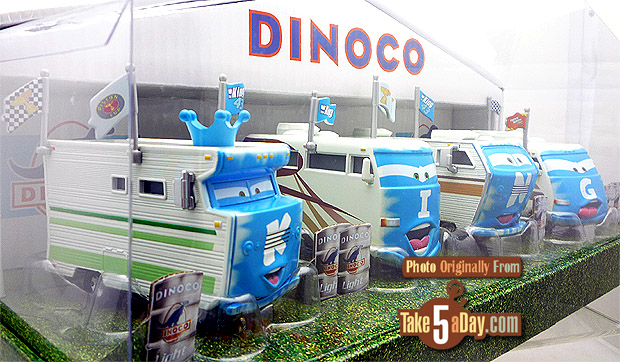 But otherwise, not much to quibble about.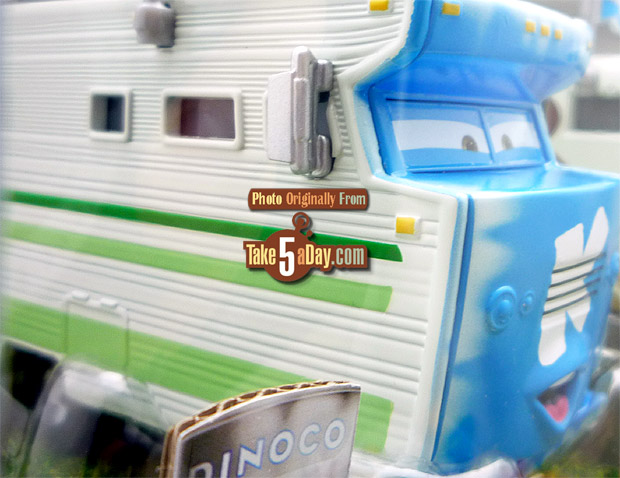 Convoy K.
You can spell team with an I.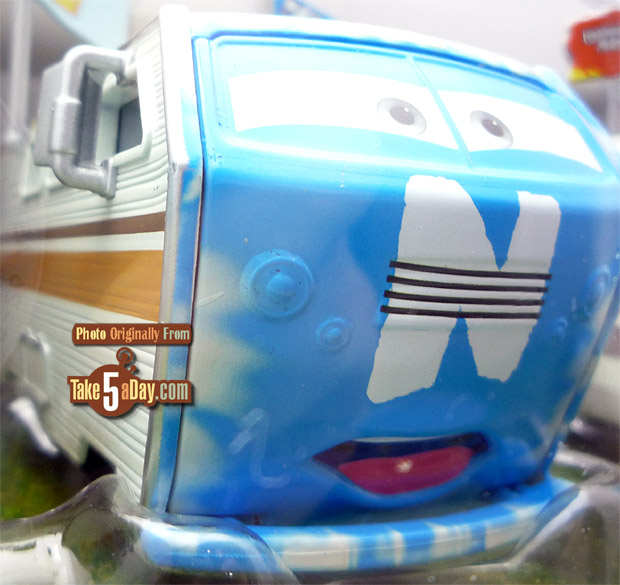 Great detailing on the N as if it were roller painted. Sweet!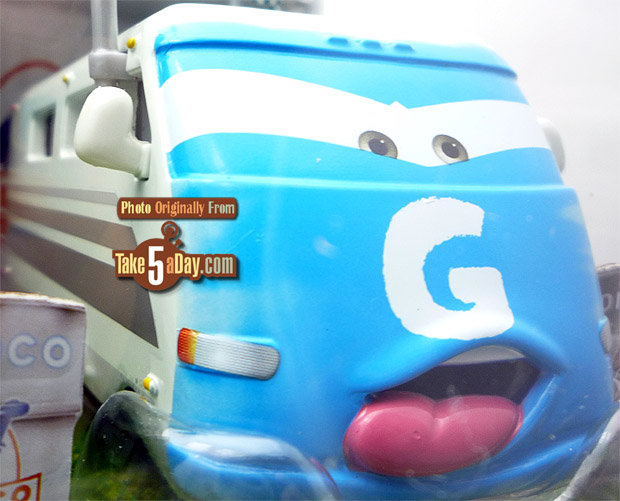 Same with the G, has the extra space in the G like it was home-made painted. Nice!
This here is an RV.

The back is a little weird – why are two of the flags for Chick Hicks, the CARS geek might ask. 🙂
Next step, hack the plastic! Soon!
People have asked if this will be available on Matty after D23 … well, it seems unlikely they will have many left over but it might be possible – it's unknown if Mattel will have anything else there – perhaps Disney Princess something? Matty still has the Disney Pixar page up so it would be simple to update it. People have mentioned that Mattel's Outlet stores have it in the system … so that may be the second possibility. If they only have a few dozen left, it's not worth the bother to update the website and ship everything to Digital River for fulfillment when they can just hand it over to the store down the street in El Segundo. But if they have hundreds left, they will probably first try and sell it on Matty.


metroxing

28 July 2013

Disney, Disney Pixar, Disney Pixar CARS 3


13 Comments