Home
»
Disney Pixar
,
Disney Pixar CARS 3
,
Mattel Disney Pixar Diecast CARS 3
Mattel Disney Pixar CARS: London Race 7 Pack – Collect 'Em All (RT Sarge Variant)
London Race with one new CAR for $29.99 to $36.99 (depending on your Target) …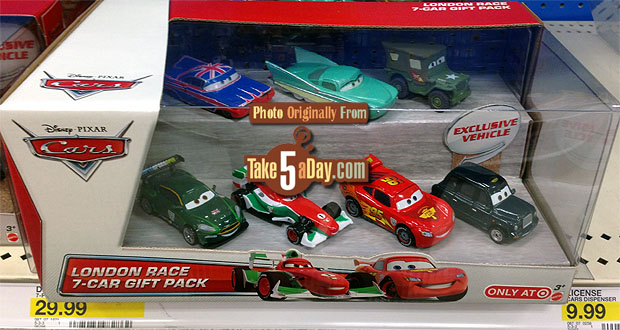 … is just a start … now, there's a second official version …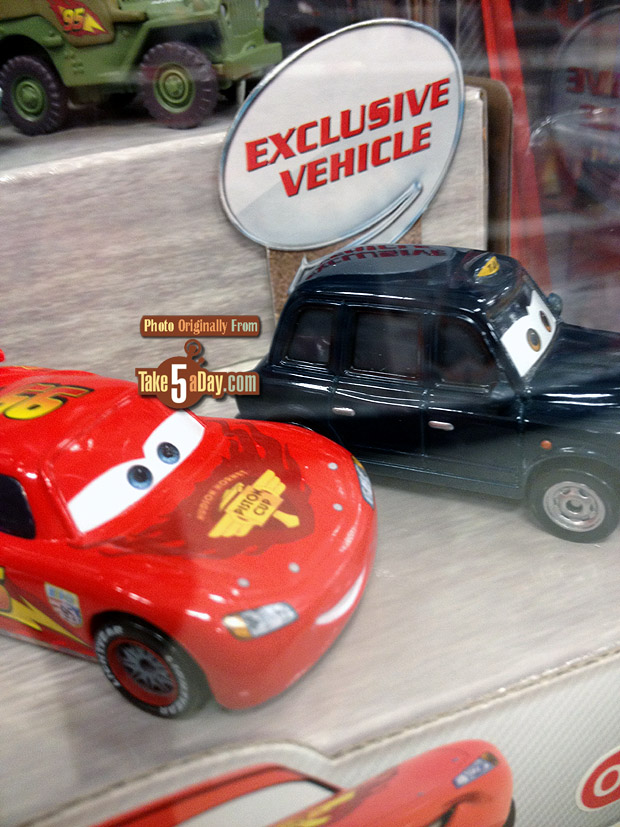 Yep, one version includes the unibody Lightning McQueen …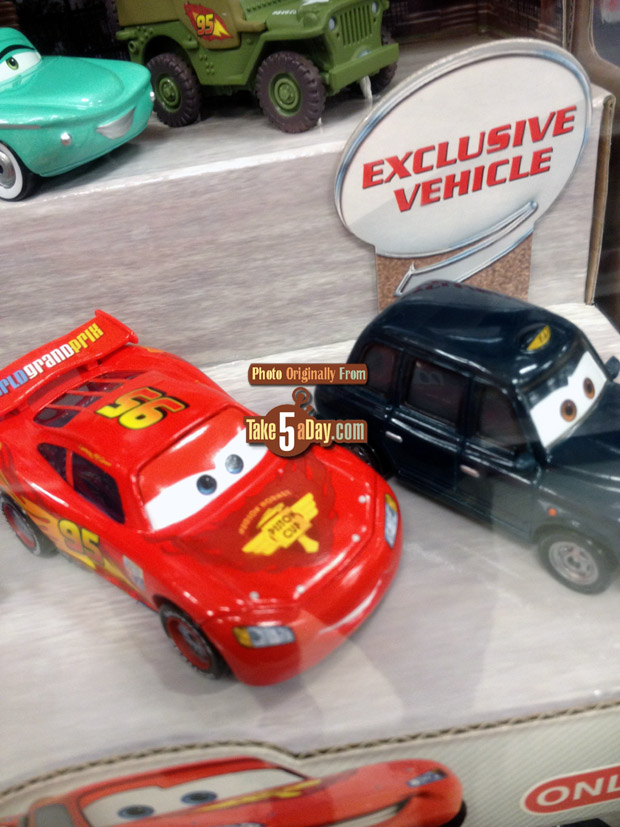 And the first release seems to include the segmented plastic face Lighting McQueen.
Collect 'em all.
Thanks for the photos, "Wraukn."
Well, if you need to need another reason to buy this box set, the Race Team Sarge is a variant. The most recent release of (regular) Sarge is on the right below.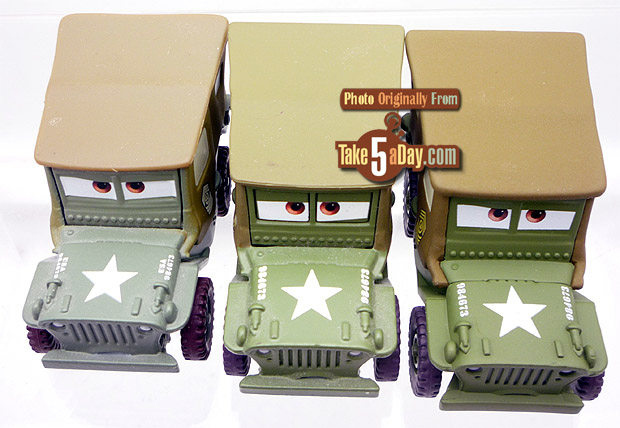 The current version of Sarge has the big seam across the back of the hood as the eyes plate is attached to the hair-roof as a separate piece. For the 2013 Race Team Sarge, they simply re-used the Sarge except it has the LM 95 door decal and the eyes match the 2011-2012 Race Team Sarge. Race Team Sarge is not scheduled as a single so there you go.
Or if you're a replacer, better buy it again. :-/

metroxing

21 July 2013

Disney Pixar, Disney Pixar CARS 3, Mattel Disney Pixar Diecast CARS 3


3 Comments