Home
»
Disney
,
Disney Pixar
,
Disney Planes
,
Disney Store
Disney Toon PLANES: Disney Store Plain Ready to Sell You PLANES
The Disney Store Online is PLANES stacked, packed and ready for sales catapult … The "singles" PLANES Disney Store diecasts all come in a classy stackable acrylic box …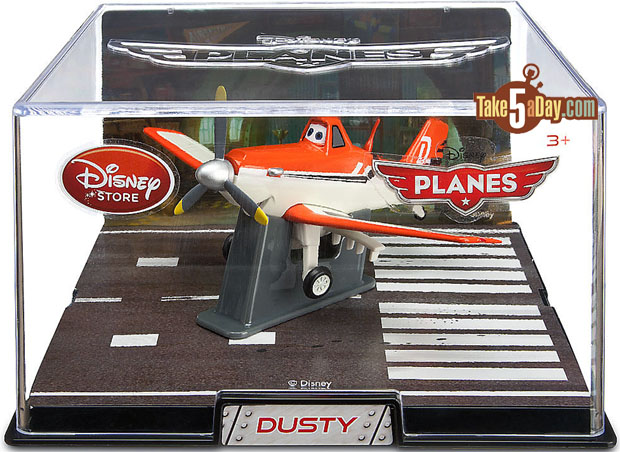 While I have not actually held one in my hand, it's safe to guess it's pretty solid metal – the Disney Store diecasts tend to be solid metal bodies so other than the wheels and propellers, it should be solid metal.
They all look pretty nice but there are a few that really stand out.
Skipper, the Corsair looks great in 1940's flat-top mode …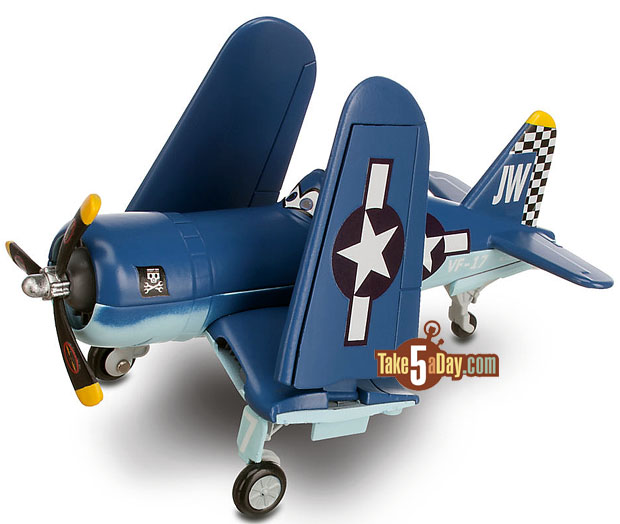 Or when buzzing through the air mode … hope they eventually release his buddies/squadron.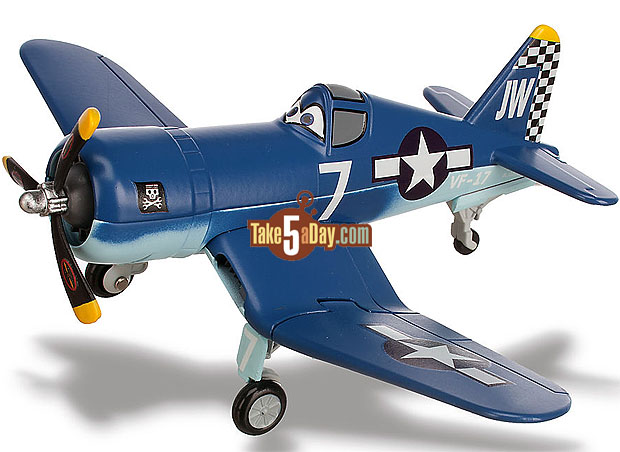 Of course, Ishani looks great in her screen clips … diecast looks great.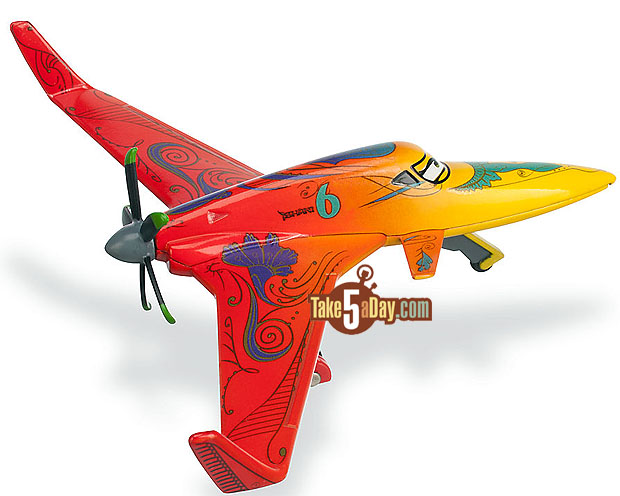 Franz Fliegenhosen is the same price as all the other diecasts but he is SUPER SWEET …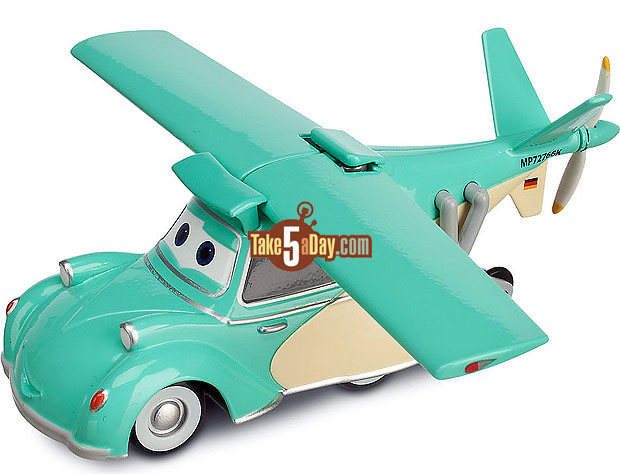 He is a flying CAR that you can also convert to driving mode!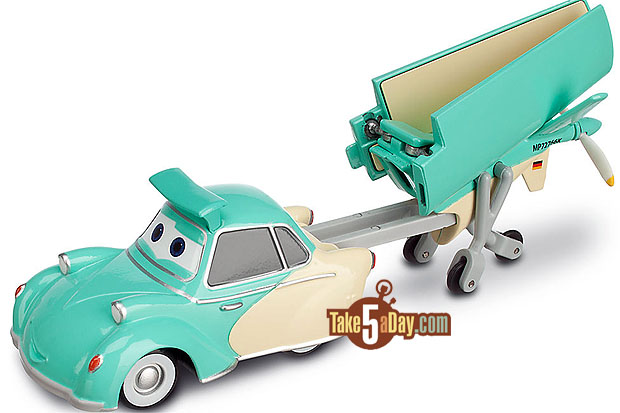 And Chug – the Fuel Truck – I don't know if his scale is accurate but Mattel will be hard pressed to match the detailed work from the Disney store …
Pretty sweet, huh?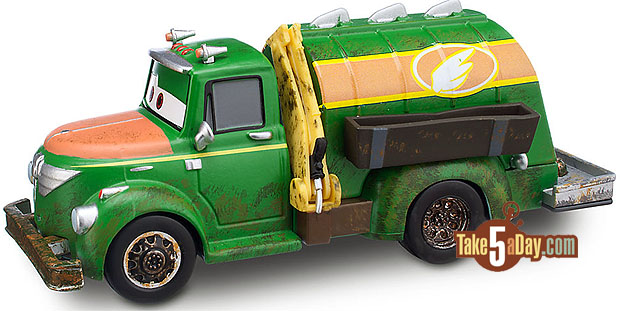 Again, should be solid metal except for obvious little pieces around him that are plastic …
There is the "deluxe" release – a 10″ long helo, Hector Vector* (helicopter for those more grounded 🙂 ) that is solid diecast metal with a sliding door … eventually I guess we'll figure out the correct scale but for now, probably accurate – about double the length of most of the other diecast metal releases …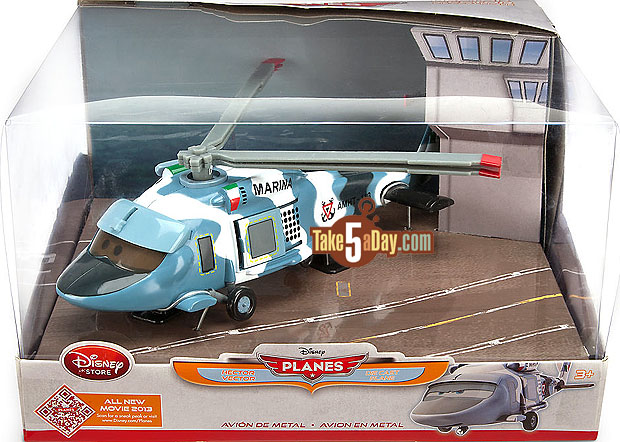 * I wonder if his cousin is Vector Victor. 🙂
And there are two Lights, Sounds & Movie Phrases Navy Hornets – Bravo & Echo that are presumably accurate in scale (about 15″ long) to the other Planes but until the film comes out, and or if there are aviation experts – drop me a line. 🙂 The Disney store diecasts are still listed as 1:43 scale but we'll see if that's actually accurate.
These lights, sounds and movie phrases versions are NOT diecast but plastic – it would weigh a ton otherwise but maybe there will be diecast release from the DS.
These also drop bomb loads.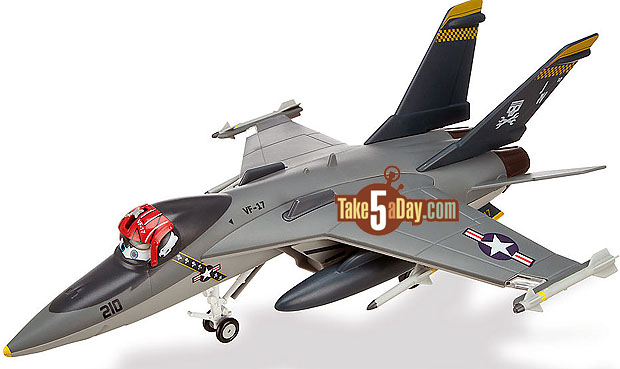 They do look super detailed and if they have the actual voices of two certain Top Gunners, pretty hard to resist … if you get one or two, let us know the voices …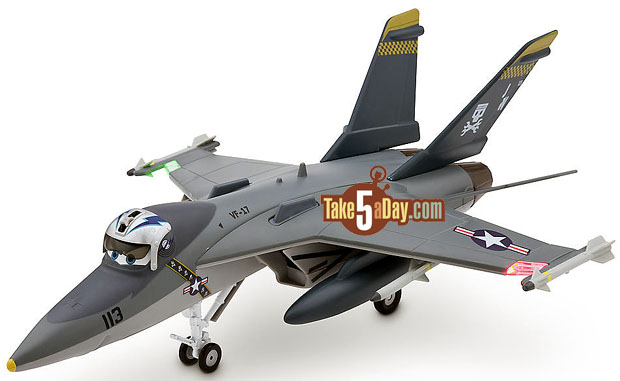 There are not box sets releases of the diecasts – these two releases are FIGURINES – DISPLAYS, none working wheels but if you want some background display figurines, these are plastic but cheaper. That Yorkie the Carrier landing game looks like fun …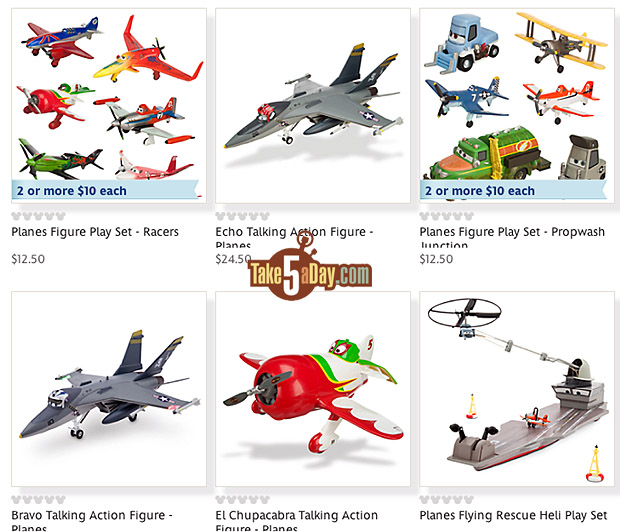 There are three DUSTY releases, regular Dusty (see top photo with dustcrop nozzles), Racing Dusty with a #7 paint on him and no crop dusting nozzles and Turbo Dusty with Turbojets. There are many other lead-main character releases also available to order – I didn't grab screenshots of every item.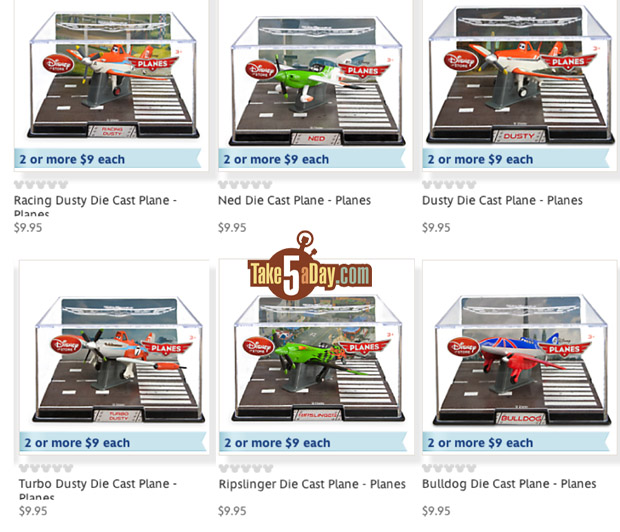 Just click on the link to look at the all the PLANES merchandise available now including some fun kids clothes. You get free shipping with $75 purchase and if buy 2 diecasts, you save about $1 off of each (or @10%).
The Tokyo Mater CHASE Diecast CAR is also now available online.
You can compare to the Mattel diecast PLANES here but Skipper with folding wings and Franz with convert able wings is pretty hard to beat from the Disney store. When both sets are released, then we can test scale and accuracy.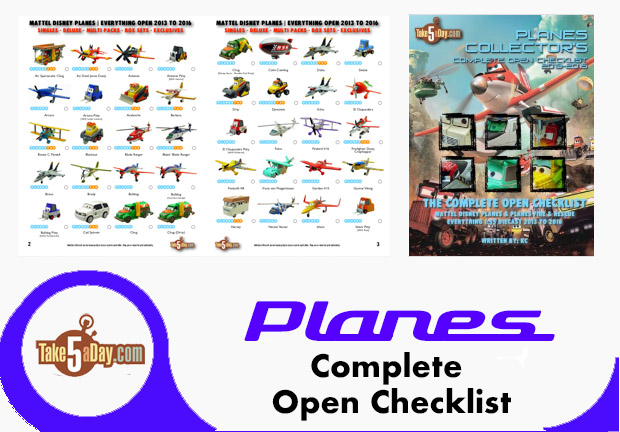 metroxing

28 May 2013

Disney, Disney Pixar, Disney Planes, Disney Store


25 Comments