Home
»
Toys
Blacksparrow Auctions: Old Toys Worth Some Money
Blacksparrow Auctions is pleased to announce the Vintage Toys & Pop Culture Auction, to be held at the Chicago Comic & Entertainment Expo (C2E2) on April 28, 2013. The live auction features over 250 artifacts from popular culture as depicted in television, film, comics and children's literature. A select variety of toys, comics and artwork from the auction catalog will be on display at C2E2.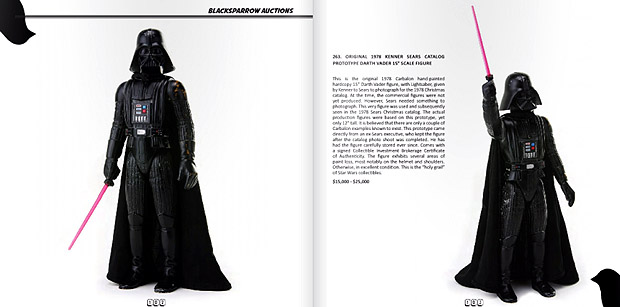 The featured items in the sale include the original 1978 Carbalon hand-painted hardcopy 15" Darth Vader figure with Lightsaber, given by Kenner to Sears to photograph for the 1978 Christmas catalog and the extremely rare Kenner Stretch Serpent, boxed and in mint condition.
Isn't the Evil Knevel set just a Barbie camper re-painted? 🙂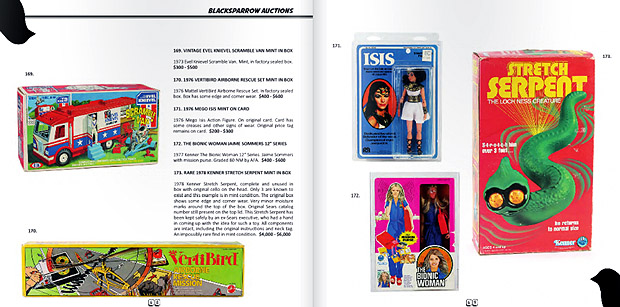 And if you kept your original MOTU stuff MIB, you'd be minting it.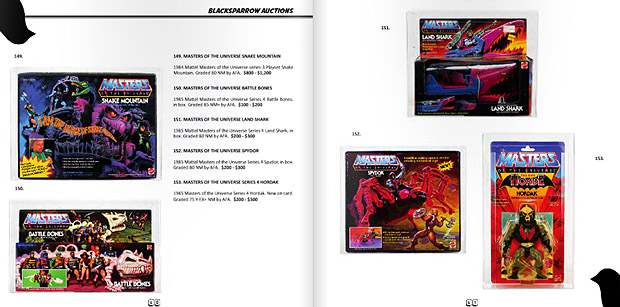 This was before my time but I've never even seen photos of this Star Trek line.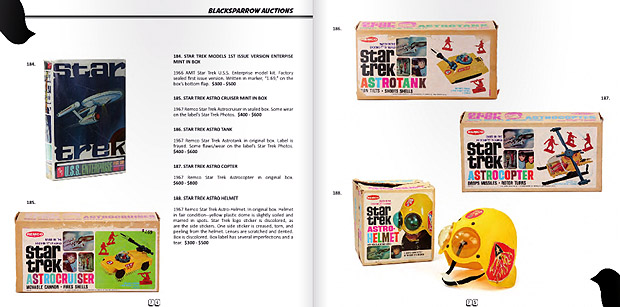 LEGO sets from no more than 10 years ago really worth up to $2k?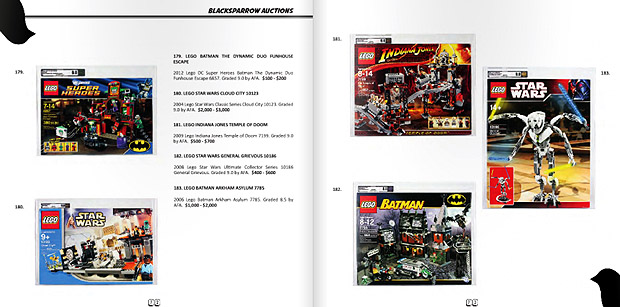 You can check out the catalog here.