Home
»
Disney
,
Disney Pixar
,
Mattel Disney Pixar Diecast CARS
Mattel Disney Pixar CARS Diecast: Mistake Walmart Toons 3-Pack?
As we all know, every once in a while, people replace CARS in box sets with random diecasts … who do we report when Mattel replaces the correct CARS with random CARS? 🙂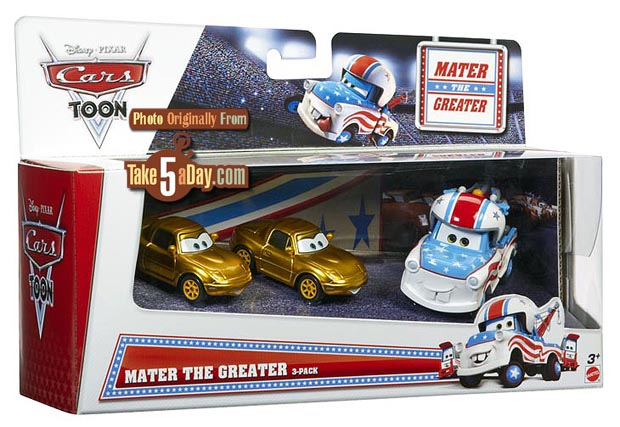 Anyone could mistake 2-Buck Mia & Tia fans with Gold Mia & Tia, right?
I'm presuming the photo is a mistake and not an actual release but if you're going to make a error release, might as well be a doozy.
Here is the actual release in stores of the Mater the Greater 3-pack: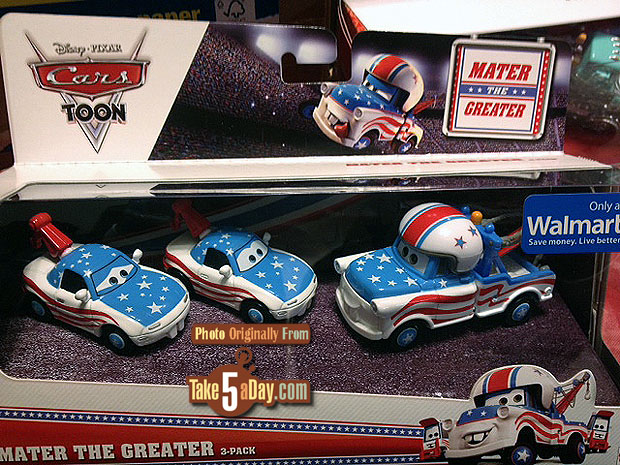 And the next two coming …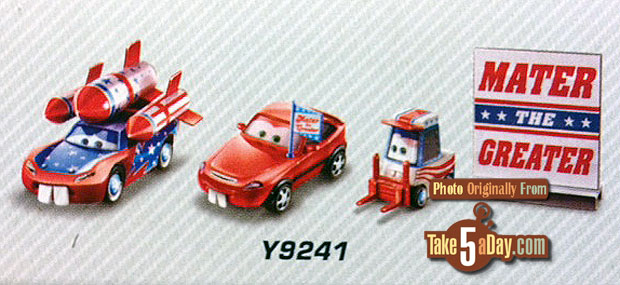 The 4th 3-pack is a Tokyo Mater based one with Tokyo Mater (with Flames), Manji & Teki.
The clues from the photos of this set might be telling or they are just photos. The photo of Tokyo Mater (with Flames) looks like the pearl paint SDCC Tokyo Mater (with Flames) so is that really the one included in this set?

Stay tuned (and send photos when they appear!).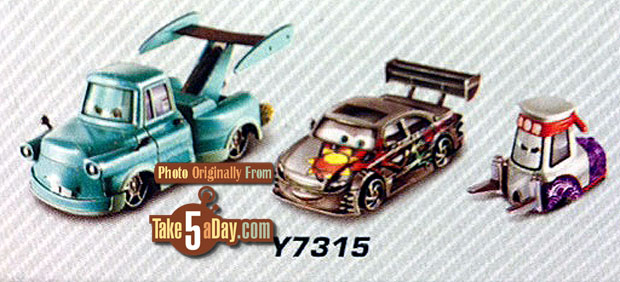 metroxing

30 March 2013

Disney, Disney Pixar, Mattel Disney Pixar Diecast CARS


3 Comments