Home
»
Mattel
,
Toys
Holy Old School Batman!
Mattel seems to be doing a nice job on everything retro … the 1966 Batman figures look pretty cool …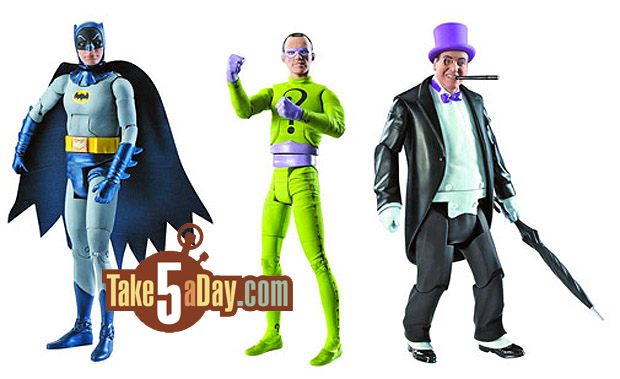 And of course, you also need the wall climbing 2-pack …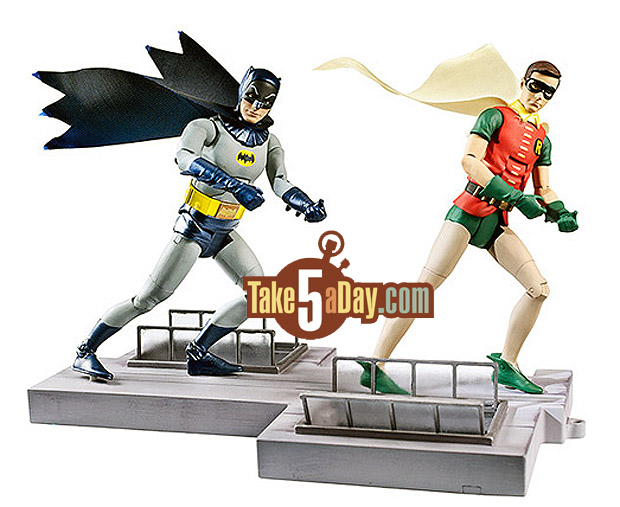 Of course, this view might be easier to recognize … – how ever did they make climbing up a wall look mostly effortless? AACCTTING! 🙂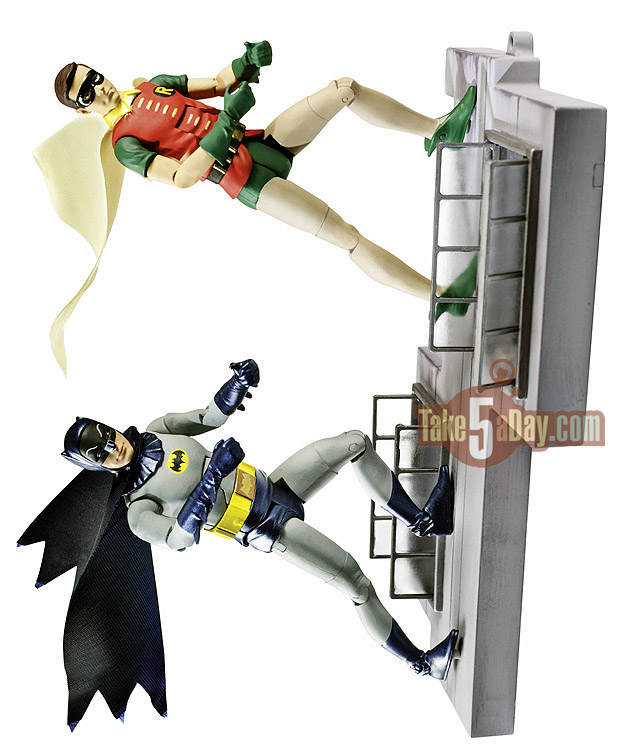 Here's what the base looks like without the caped crusaders.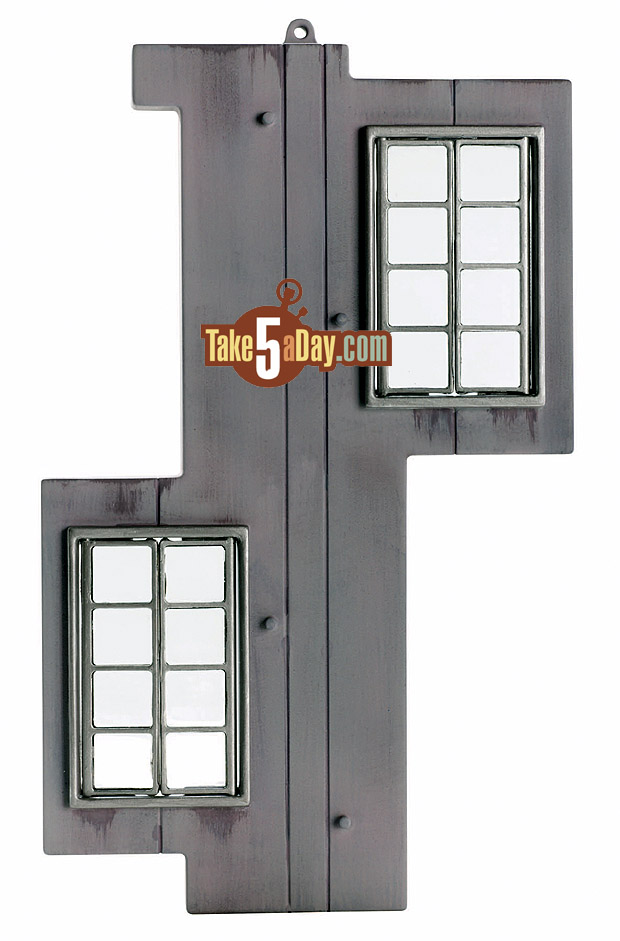 At Entertainment Earth.
The 3-pack singles with 1966 Batman, the Joker and the Penguin.
The 2-Pack Batman & Robin Wall Climbing.
Wave 1 Case with 2 each of the 3-pack singles.
Wave 2 Case contains the Riddler and Surf's Up Batman. (What does Surf's Up Batman look like?).
What wave is Catwoman or Batgirl? 🙂
Catwoman is on the list but not Batgirl …
Nanananana – Batman!
And holy lawyer idiots, when will hey ever get the rights cleared so we can get DVD's or Blu Ray's!