Home
»
Disney Pixar
,
Disney Pixar CARS 3
,
Mattel Disney Pixar CARS
,
Mattel Disney Pixar Diecast CARS 3
Disney Pixar Diecast CARS & CARS 2: Red, Red, Red, Red, Red, Wonderful Red (The Fire Engine)
So, which Red (the Fire Engine) is best?
Normally, in a given toy line, the most to-scale and appropriate character to collect is the one from the company that manufactured the rest of your collection in that line (yea, seems obvious, d'er, doi and duh – as one might say in Latin) … but every once in a while, that is not the case.
In this case, the best Red might still be the Disney Store one.
The original Red, released by Mattel back in 2006 and never changed during the production run was always a tad too small.
With CARS 2 coming, Mattel redid Red and moved him to the Deluxe (oversized) lineup and it all seemed good. New CARS 2 Red on the left.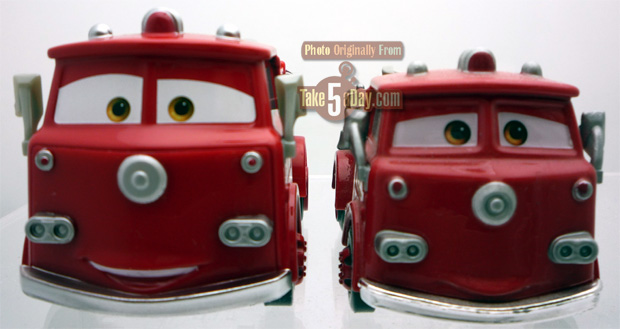 But what about the Disney Store Red?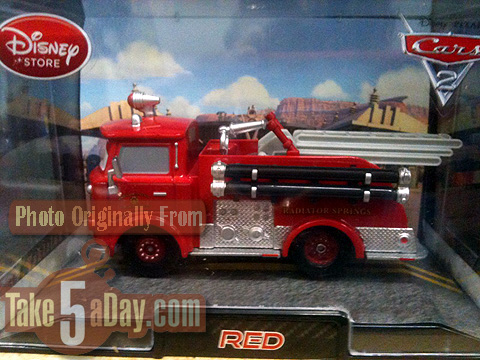 Disney Store Red is a skoosh taller than CARS 2 Red.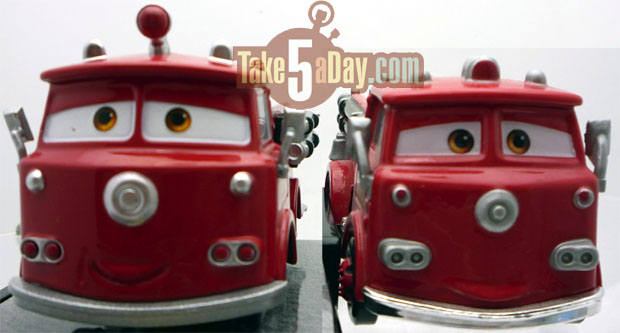 DS Red is also slightly longer …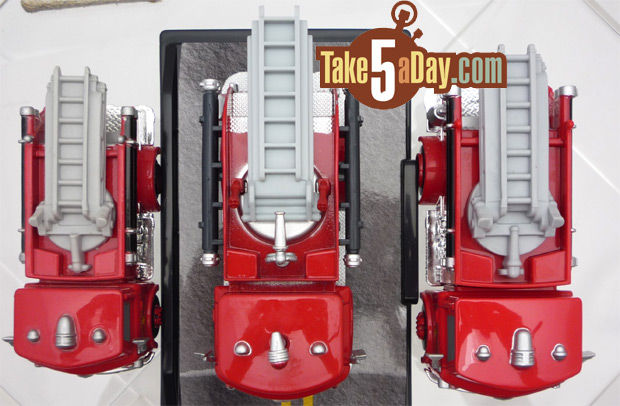 (that's 2006 Red on the very left).
The biggest point is that DS Red is a heavy metal diecast body while CARS 2 Red is metal only in the cab portion.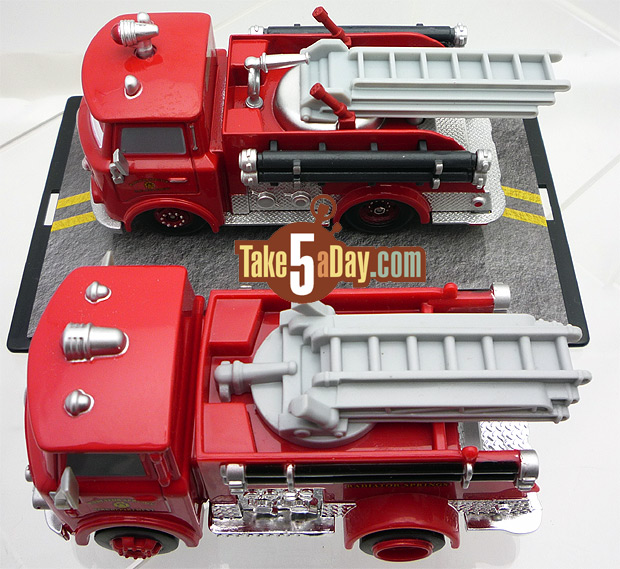 While Mattel CARS 2 Red is more "chromy," DS Red wins on details – the hoses are complete and are more detailed. The three water canon nozzles are differentiated versus just gray shapes molded with the ladder.  The "connectors" on the side (where in real life, the hoses would go) are more detailed also.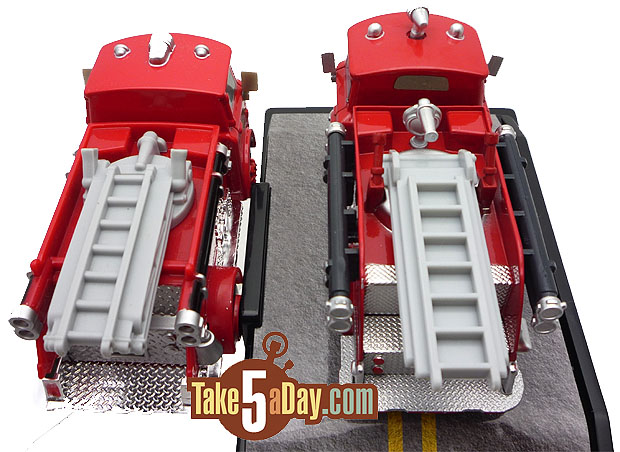 Better look at the "hoses."
Plus, DS Red roof light is more accurate from the film – Red's center roof light is raised.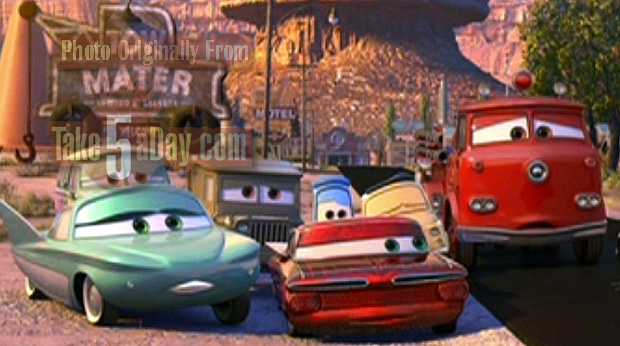 Also note, Mattel CARS 2 Red has his face made into plastic also.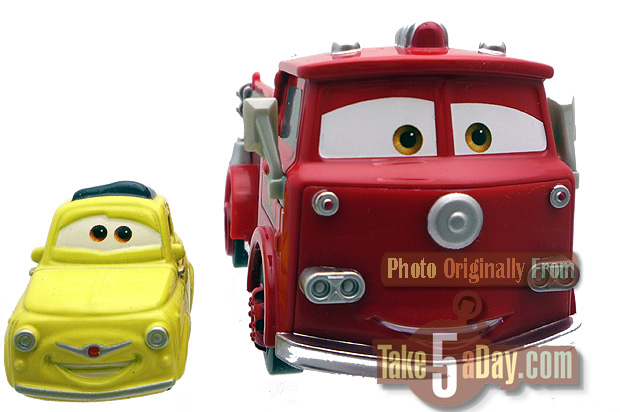 So, my opinion is that the DS Red is an appropriate scale and the best RED.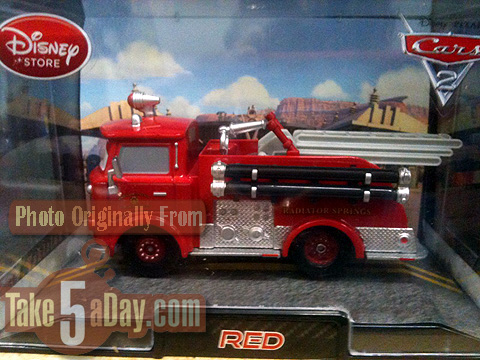 While he's not exactly the same height or length as CARS 2 Red, it's so close enough that it's inconsequential plus he's slightly longer & taller – hardly a minus. The most important criteria is the width and he seems to be the same width as CARS 2 Red and so in correct scale and look.
Many parts of him are much more detailed. Silver painted door handles and grab bar; full 3D hoses and detail painted to more closely resemble real life hoses; water canon better details with different colors and not molded gray as part of the ladder; wheel hub nuts painted; connection for hoses appear more detailed and realistic; light on center of roof is raised and painted with greater detail; and solid heavy metal. Plus a bonus display stand and at suggested retail, $.49 cheaper.
Mattel's CARS 2 Red can put up a much more limited defense. It is in appropriate scale, and width;  it has more chrome and it's biggest point – it's from Mattel.
So, if you want to be complete, you'll need the Mattel Red's but the better display is the Disney Store Red … in other words, Collect them all.
Don't indict me. Indict the system.
Thanks for the pics, "Reading Red."


metroxing

29 April 2011

Disney Pixar, Disney Pixar CARS 3, Mattel Disney Pixar CARS, Mattel Disney Pixar Diecast CARS 3


8 Comments