Home
»
Disney Pixar
,
Mattel Disney Pixar CARS
Mattel Disney Pixar CARS: Hydro Wheel CARS & Splash Speedway Track Set
This plastic line is clearly intended for kids-toddlers but actually seems like fun …
"Hydro Wheel CARS' that not only float but have some of propulsion – it doesn't actually say but my guess is some sort of pullback …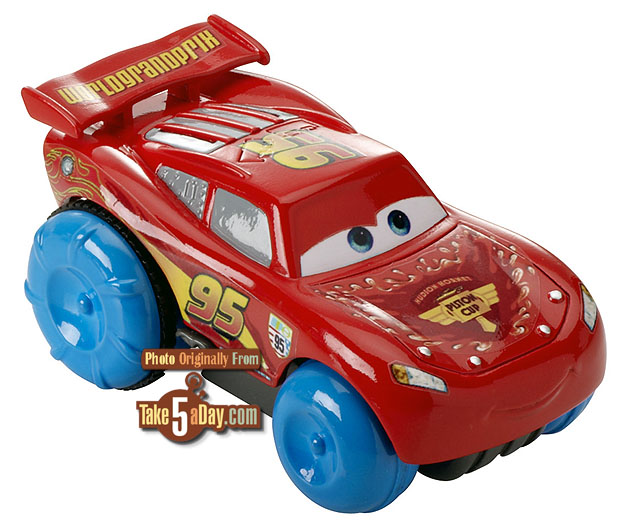 The original Hydro McQueen sported yellow tires, not sure if they'll come in variety of color wheels or that was just a proto.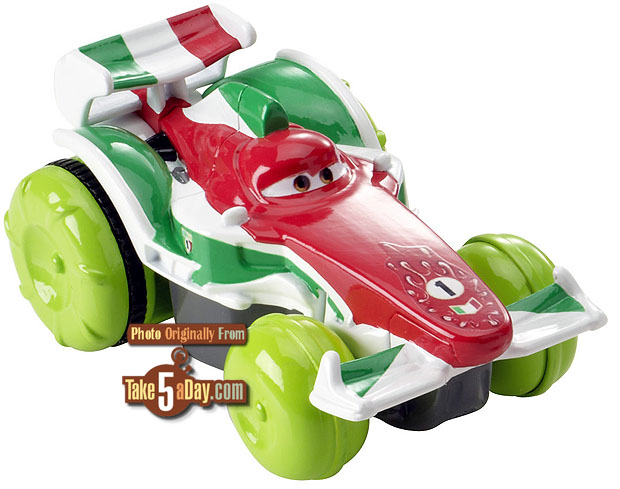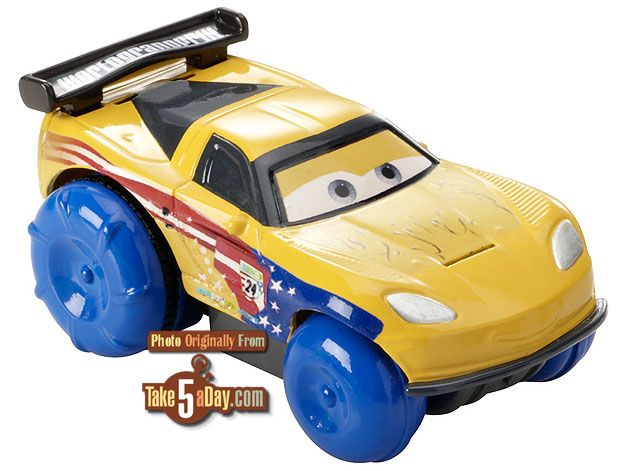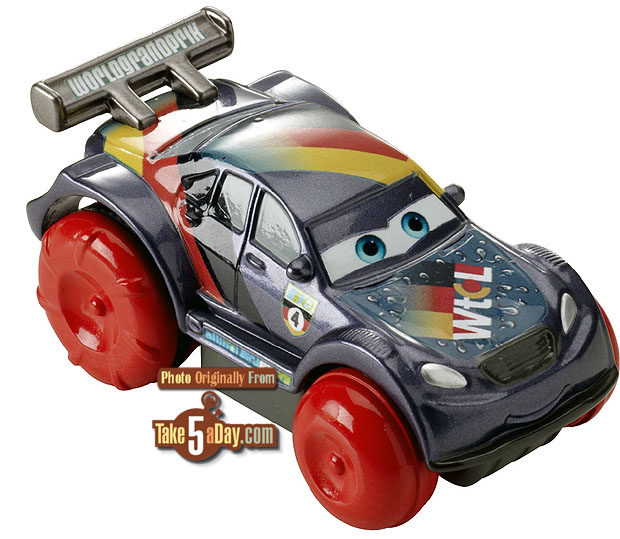 There will also be a Hydro Nigel and a Hydro Miguel – each sold separately.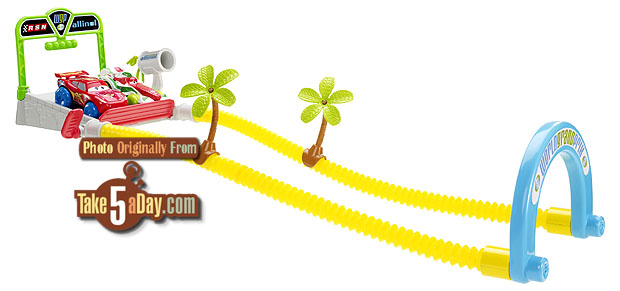 The floating water trackset set is actually reasonably priced …
Kid's favorite characters from Disney•Pixar Cars make a huge splash with this bath-time play set! Not only do the tubes float in water, but they are bendable and expandable to allow kids to customize the track. They can create a different shape or lengthen the track to its full extent. With side-by-racing and a finish arch, the winner can be celebrated and the loser left all wet. Includes 1 Hydro Wheels Lightning McQueen vehicle.
ARP $15.99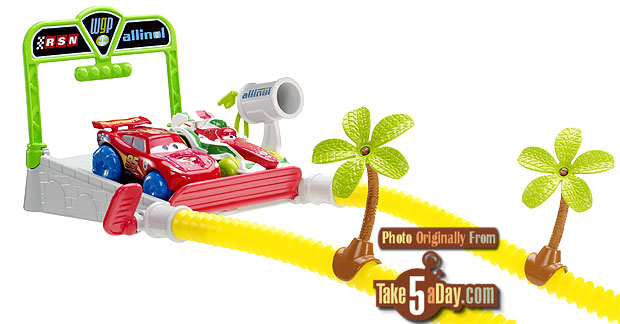 So, you "pullback" on the CARS, load them in the gate, flip the gate down and off it goes shooting through the water.
This might finally be the long sought after line extension they've been trying so hard to create … this one actually makes sense, has play value and is reasonably priced … obviously not intended for collectors but for all kids-toddlers who enjoy the bath time, this one looks a winner.
There's also a yacht that might be canon for 1:55 collectors.
FIRST IN: John H. has already found some and here are some additional non-PR photos … here's a card example and a 1:55 Francesco as a comparison.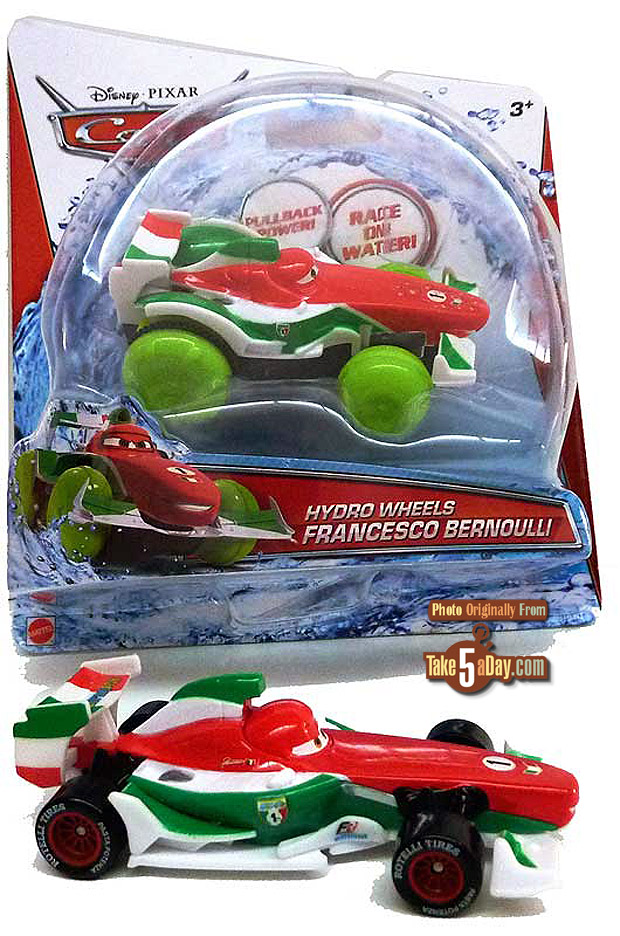 So they are not quite 1:55 in scale – maybe close to 1:64 but since they are all plastic, it doesn't really matter as a collector measurement – and yes, they operate on the pullback principle … you push & pull them back 2-3 times to temp store the "potential energy" (transferred from the 9 oreos you ate – see, not so empty calories! 🙂  ), drop in water or on a flat surface and off they go.
Compared to 1:55 diecasts …

And a nice art shot of them floating in water …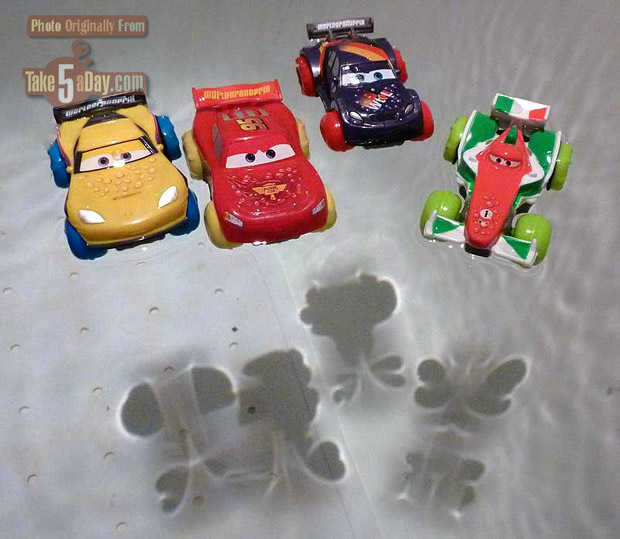 Thanks for the great pics, "John H." and here's his review.
Picked up all four Hydrowheels at Walmart, about $6 each.

Kids are enjoying them in the bath. Typical Mattel, they don't seem to ever test the toys; flotation is in the bottom and they are all top heavy so they run OK along the top of the water, but if they get turned over they don't right themselves. That's a fatal flaw in my opinion.
 
Pull back motor operates on the rear axle, rear wheels have an O-ring tire for traction; Cars will run on dry land too. Placed in water the rear wheels act as paddle wheels and do an OK job of pushing the Cars across the tub. (but no farther)
 
Graphics are all stickers so no telling how long they'll last before they deteriorate.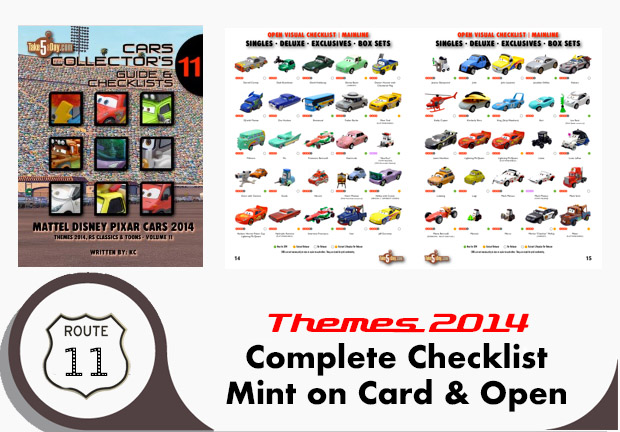 metroxing

12 February 2013

Disney Pixar, Mattel Disney Pixar CARS


11 Comments