Home
»
Disney Pixar
,
Disney Pixar CARS 3
,
Mattel Disney Pixar Diecast CARS
,
Mattel Disney Pixar Diecast CARS 3
Mattel Disney Pixar CARS: Diecast + Micro Drifter = Airport & Theme Park Pricing
I do not hate the Micro Drifters but I think the "normal" pricing on them will be their death knell – $6 for 3 is at the far end of pricing that will garner much interest … they should have been a 2-pack for $1.99 or if you're going to do $6 at retail, the packaging should've contained at least 5 Micro Drifters … this new packaging option will pretty sell almost no extra Micro Drifters or diecasts …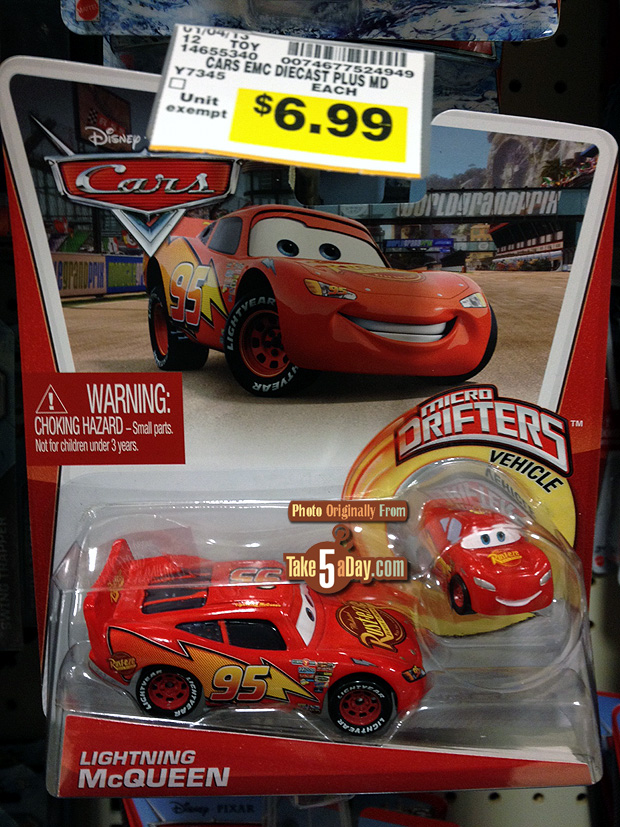 Since you can buy a diecast for $3.49 or at most $3.88, who's going to pay $3.11 to $3.50 extra for one Micro Drifter?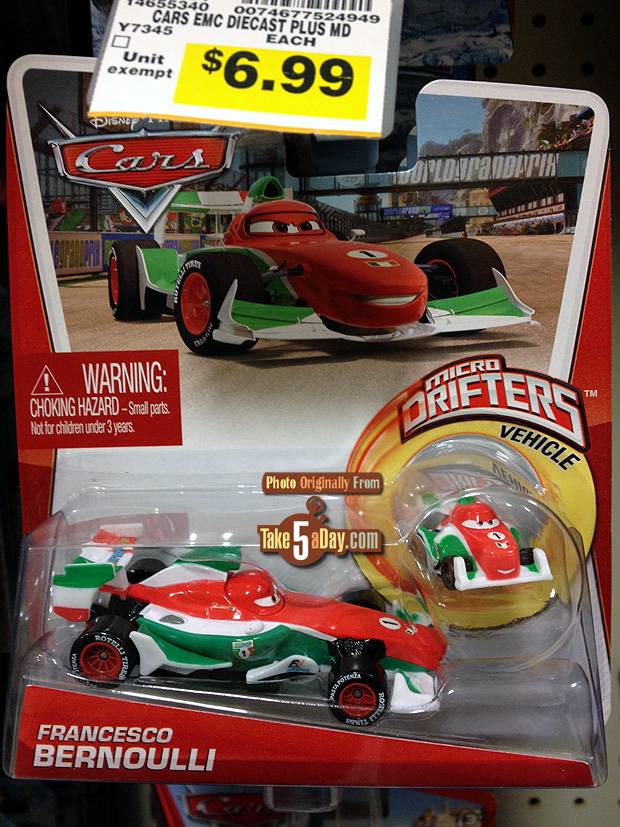 And at this late stage in the game? First, most everyone who needs a diecast version of this CAR has one AND I would guess that 99% of people interested in Micro Drifters have these three already also?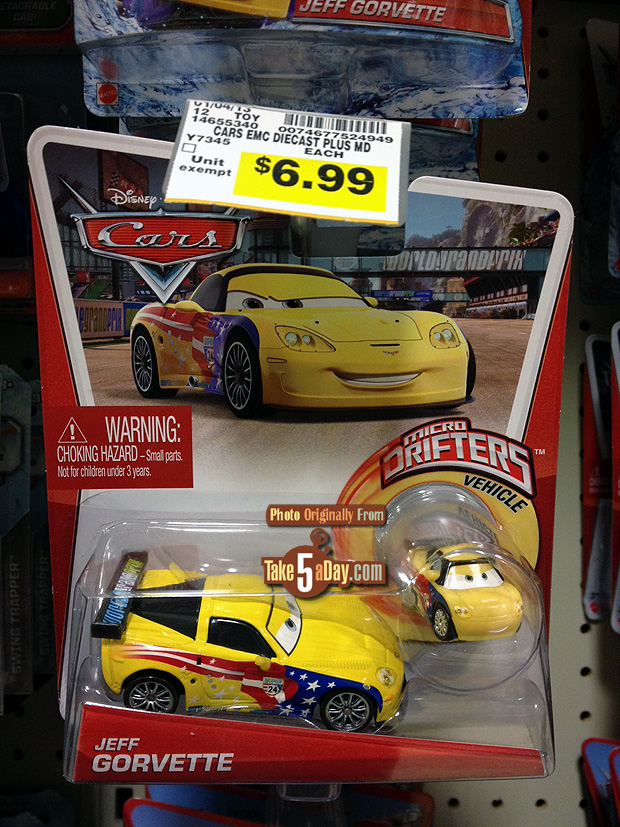 So, this is fine pricing at the airport or at a theme park but in regular stores, not very high on the must buy list.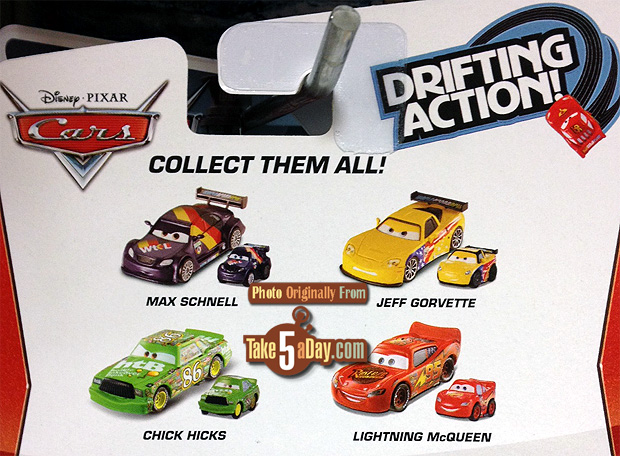 But if you like rare packaging variants, in addition to these three courtesy of "Quercy," there is also a Nigel, Raoul and the two shown on the back Max & Chick. There is only 7 only the list so these 7 look like the complete list – and it's probably safe to guess there will be no wave 2. This is not available at WM, Target or TRU so if you're intent on collecting these, you might need to call up Children's Toy Closet to order a case for you.
I think the "take10" coupon is good until the end of January.
Thanks for the nice photos, "Quercy!"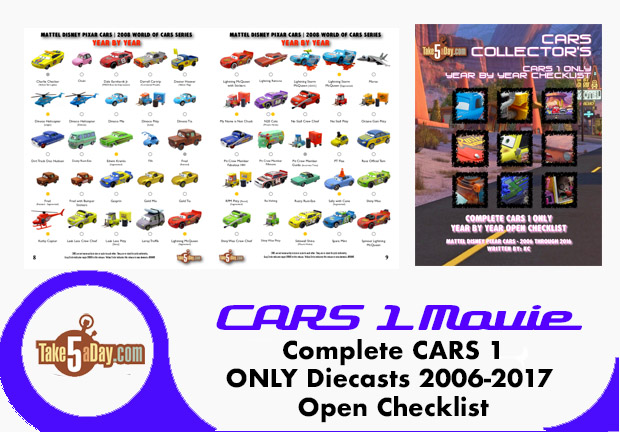 metroxing

28 January 2013

Disney Pixar, Disney Pixar CARS 3, Mattel Disney Pixar Diecast CARS, Mattel Disney Pixar Diecast CARS 3


9 Comments