Home
»
Disney
,
Disney Pixar
,
Disney Pixar CARS 3
Mattel Disney Pixar CARS: Metallic Silver Series Arrives in the EU
"Dolly P." sends along photos of the Metallic Silver WGP racers in Europe.
Of course, in the US, we had called them Kmart CARS Day Metallic Silver CARS …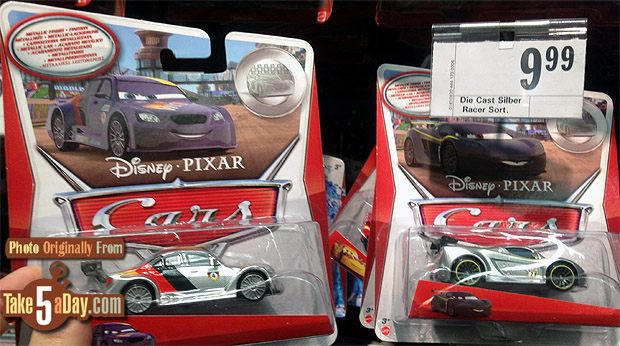 These arrived in the US last June so we still got the Porto Corsa motif design, these have been updated to the new "Themes 2013" design. And of course, the Kmart exclusive snipe has been replaced with the silver medallion snipe on the right side of the card.
What's more interesting is that Disney at recent licensing shows and toy fairs have been pushing a new "Silver Series" alluding to the fact there will be magazines & books explaining the back story of this series … but also implying these back stories cover racers and races featuring both CARS 1 and CARS 2 characters … so will the Kmart CARS Day Event #10 feature metallic silver Piston Cup racers from CARS 1?
Unknown as of now, there is no specific info to more silver racers in the US and no specific listing for Kmart CARS Day #10 so it's wait and see.
BTW, the EU Metallic Silver series shown above only has 10 CARS racers listed, no Rip – sorry!
Thanks for the nice pics, "Dolly P."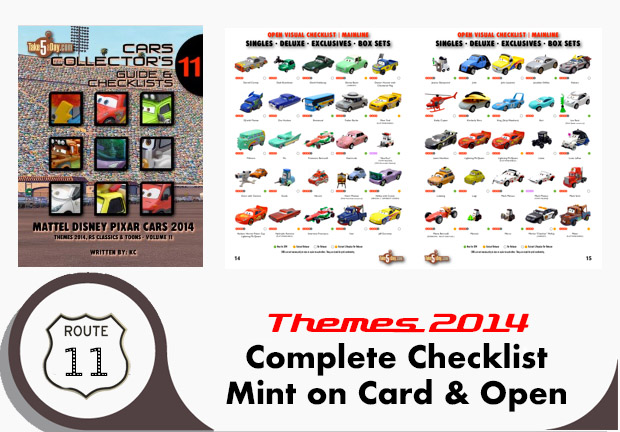 metroxing

21 January 2013

Disney, Disney Pixar, Disney Pixar CARS 3


5 Comments