Home
»
Disney Pixar
,
Disney Pixar CARS 3
,
Mattel Disney Pixar Diecast CARS
,
Mattel Disney Pixar Diecast CARS 3
Mattel Disney Pixar CARS Diecast: Surprise Target Piston Cup 7-CAR Gift Pack
Every once in a while, a surprise exclusive will just pop up – a new Target only 7-CAR Piston Cup Gift Pack is in stores or for the post holiday reset coming next week.
(Photo courtesy of "e.davies1")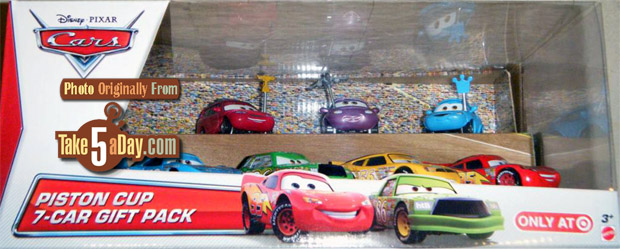 It is the first ever release of Kit Revster and the first availability of Coriander Widetrack and Polly Puddlejumper outside of Final Lap singles (Polly – limited, Coriander – very limited). It's also been a while Fiber Fuel has been available and even Lightning McQueen is NOT a TRU Radiator Springs Classic single release so for newbies, a nice catch up box.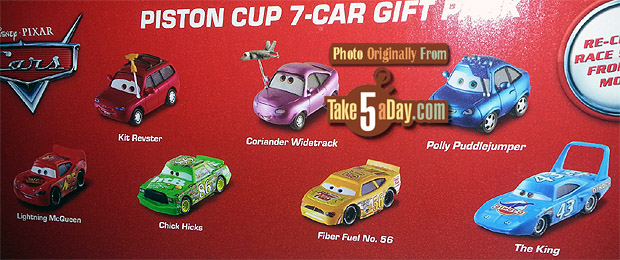 What's interesting is there's no snipe that reads "EXCLUSIVE CAR/RELEASE." (it does say the box is a Target only item) so what does that mean? In the toy industry, an exclusive snipe generally means that there's a years exclusivity. It's an implied rule and not legally binding but when it says nothing, you can presume it's not a year's hold-exclusive. BUT, Kit Revster is not on the singles list and unlikely to show up as part of a 2-pack … so, another box set? Probably maybe? And the singles list really only goes up to about early summer so if we give full credence & weight to the non-exclusive snipe, the easiest guess is that by late summer or fall, Kit Revster is a single. But since it's not on any list, there's no betting line as anything is possible. So, don't blame me if you buy it now and it comes out as a single or you don't buy it and Kit never shows up anywhere else. If I had more info on future releases involving Kit, I'd tell you.
"Agent Timezone" sends us a fun pic of it set of all the Final Lap CARS fans who sprung for the antenna decoration at the track watching a real old timey NASCAR race … you know, when CARS did not have eyes, NASCAR cars actually looked different from each other! and hu-mans drove them (crazy!)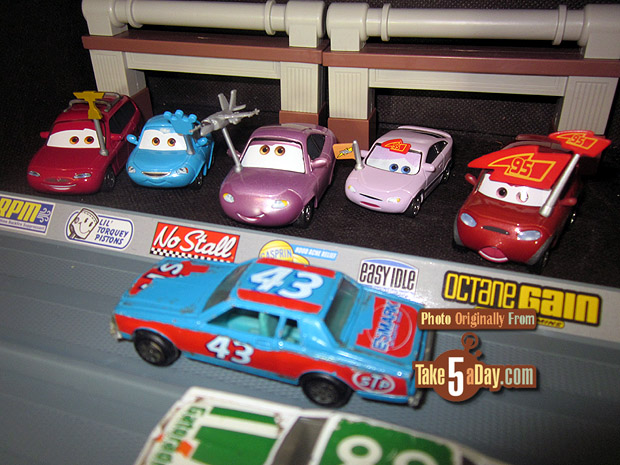 Kit Revster – nice new sculpt – well, from the Golden Age bin for those in the know.
It's currently priced at $29.99 – Target DPCI code 087071971 if you want to bother the nice employees. Thanks "e.davies1" and "Agent Timezone" for the pics and info.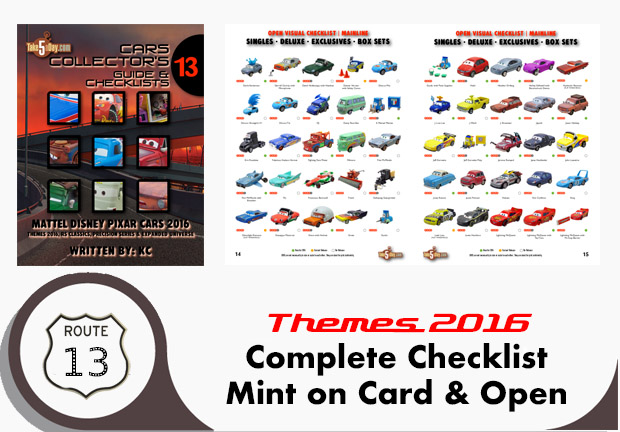 metroxing

1 January 2013

Disney Pixar, Disney Pixar CARS 3, Mattel Disney Pixar Diecast CARS, Mattel Disney Pixar Diecast CARS 3


13 Comments