Home
»
Disney Pixar
,
Disney Pixar CARS 3
,
Mattel Disney Pixar Diecast CARS
,
Mattel Disney Pixar Diecast CARS 3
Mattel Disney Pixar CARS: Micro Drifters Drifting Downward?
As "John H." spotted, there are two Micro Drifter track sets that seem to available nowhere else except at Shop.Mattel.com.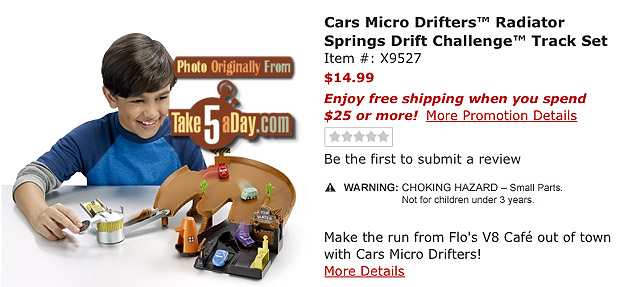 Each line extension from the "mainline" no matter if it's CARS or some other line requires the revenue from playets/tracksets or accessories to drive the real revenue – while not as obvious as the razor blade to razor or coffee maker to capsule analogy, it's not too far off. The health of any line depends on consumers "upgrading" their budget by adding playsets, tracksets, box sets, etc …to their purchases.
It's especially puzzling and telling that these track sets are not at retail. It's not good news if retailers turn down buying your track sets at any time but at Christmas time? In other words, if you can't sell toys at Christmas time, um, you're dead. They don't even seem to be at Toys R Us who will pretty much sell anything as toy makers generally allow them generous terms as so they don't fold up …
And what's even worse news? These are not even high end priced track sets. I could almost understand the reticence in offering these track sets at $29 or $35 dollars because of the economy and that Micro Drifters are a middling success but at $15 and $20 for the track set? AND Target, WM & TRU all said no – AND Amazon? If Micro Drifters are not at death's door, there is a guy in a giant black hoodie and a sickle GPS about to knock on the door when the only place in America you can buy these are at your own online store.
I don't hate Micro Drifters nor do I wish them ill will peg-wise but just noting that when mainstay retailers tell you no on track sets, it's like in the Westerns where the undertaker begins measuring you … or you find a DO NOT RESUSCITATE sign on your hospital door. It's NOT good news.
So, it might be be 'get them while you can,' because Micro Drifters might not outlast the January markdown … or even if it hangs on without an official death certificate, we won't see too many more waves – like the Action Agents. It's not officially dead, it's just not alive.
So, while the Micro Drifter Design & Drift Speedway &Radiator Springs Challenge are fun for Micro Drifters, the bigger issue with track sets for Micro Drifters that they did not think through, MD's are a non-standard scale so there's ZERO play value if you don't buy Micro Drifters. The Micro Drifters are cute and there is some interest but clearly not enough to warrant a full line blitz. Retailers clearly looked at the sales numbers and decided to call it a day – it seems very few retailers received CASE B of the 3-packs. CASE C seems to be at the warehouse now but how may cases will retailers commit to?
It looks like the Francesco launcher is canceled and some Micro Drifter items are being offered to consolidators.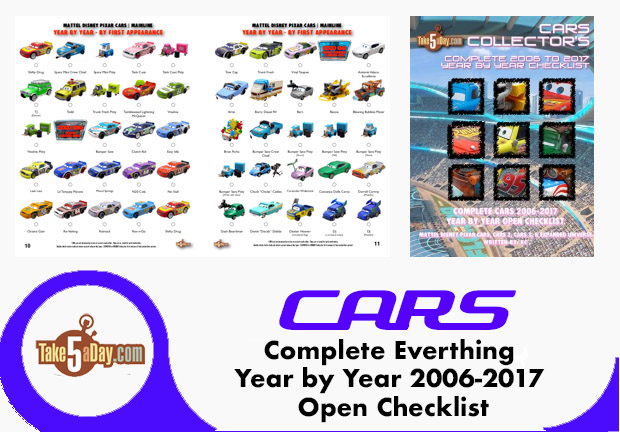 metroxing

29 November 2012

Disney Pixar, Disney Pixar CARS 3, Mattel Disney Pixar Diecast CARS, Mattel Disney Pixar Diecast CARS 3


9 Comments