Home
»
Disney Pixar
,
Disney Pixar CARS 3
,
Mattel Disney Pixar Diecast CARS
,
Mattel Disney Pixar Diecast CARS 3
Mattel Disney Pixar CARS Diecast: 130 More CARS is All We Ask
Robert E. & son have sent us an updated photo of the collection …
Looking nice! Those pesky Take Flight planes sure take up a lot of room … Chick looks mad you shuffled him off in the corner. 🙂
And just a few Lightning McQueen's …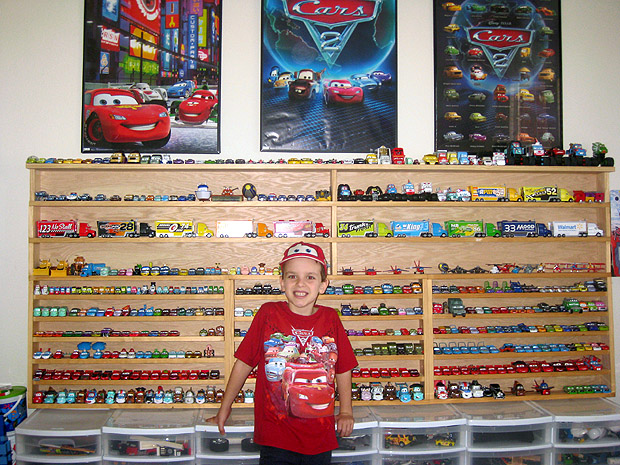 And here's the photo from last time … someone is taller. 🙂 And all the Mini's have been moved …
"We've added several shelves to his parking structure and a backing so the cars will not disappear out the back.  We are at 495 cars including mini's, Disney & Mattel brands.  Just thought it would be nice to show how we're keeping Cars alive!"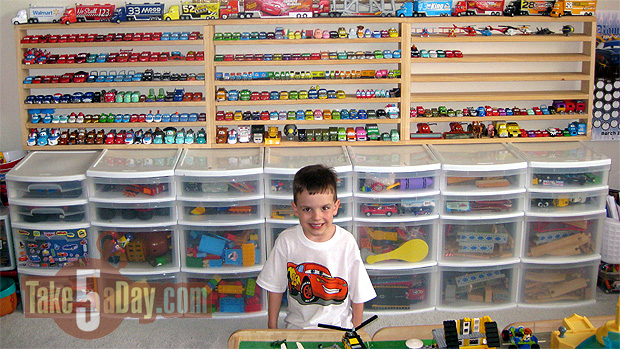 Nice! I predict more shelves in the future!
Thanks Robert E & son!

metroxing

28 November 2012

Disney Pixar, Disney Pixar CARS 3, Mattel Disney Pixar Diecast CARS, Mattel Disney Pixar Diecast CARS 3


9 Comments