Home
»
Disney Pixar
,
Disney Pixar CARS 3
,
Mattel Disney Pixar Diecast CARS
,
Mattel Disney Pixar Diecast CARS 3
Mattel Disney Pixar CARS 2 Diecast: Australia Super Chase Frosty – the Count to 4,000
With the latest announcement of a giveaway of 400 Mark "Frosty" Winterbottom Super Chase CARS coming on December 1, 2012 … here's the recap of distribution:
200
September 14, 2012
If you clipped this coupon from the (Australia) Herald Sun at the Sandown 500 race. They were only giving away 200 to kids.

400
October 20, 2012
Armor All Gold Coast 600 race, the Gold Coast Bulletin (newspaper- Australia) gave away another 400 for members of their VIK Club with kids.


@3,000
November 10, 2012 (official)
CARS Collector Event – Target Australia stores only. Details in this post. Unofficially, some stores started selling them many days before and were sold out by Event Day – recap here. Distribution was uneven at the 184 Target Australia stores. Larger stores received full cases.
Some smaller stores received 4 in a box with the "US" Kmart CARS Day #9 CARS (just called SPECIAL DECO there) and did not receive a full case so the 115-125 cases is an approximation based on the total number sent to Target Australia. @115-125 cases of 24 CARS in each case equals approximately 3,000 total CARS.
(UPDATED – Edited for clarification)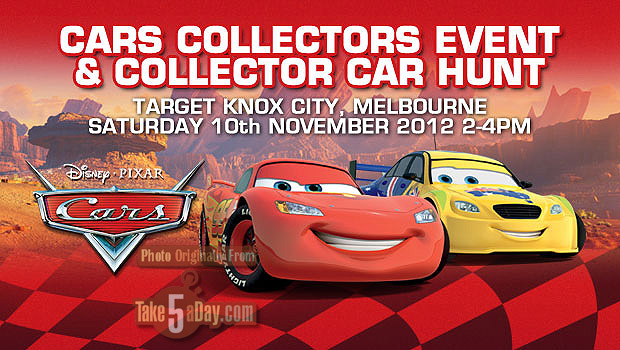 400
December 1, 2012
Telstra 500 Race & Auto Show. By clipping a coupon that will start to run in the November 28, 2012 issue of The Telegraph (newspaper) – which will entitle the first 400 kids to a free Frosty diecast at the race.
So, all 4 events distribution should take us to about 4,000 – Mattel probably shipped a few cases (5) to themselves, Pixar & Disney as the normal course of distribution – whether they count that as part of the 4,000 or not is hard to say.
BTW, the 4,000 distribution number is printed on the back of the card – they will generally err slightly below just to be safe – there's no real compelling reason for them to lie – Mattel at most make $1 or $1.50 revenue on each diecast so to them, the few extra hundred dollars they make would not make it worthwhile to lie or cheat on this number.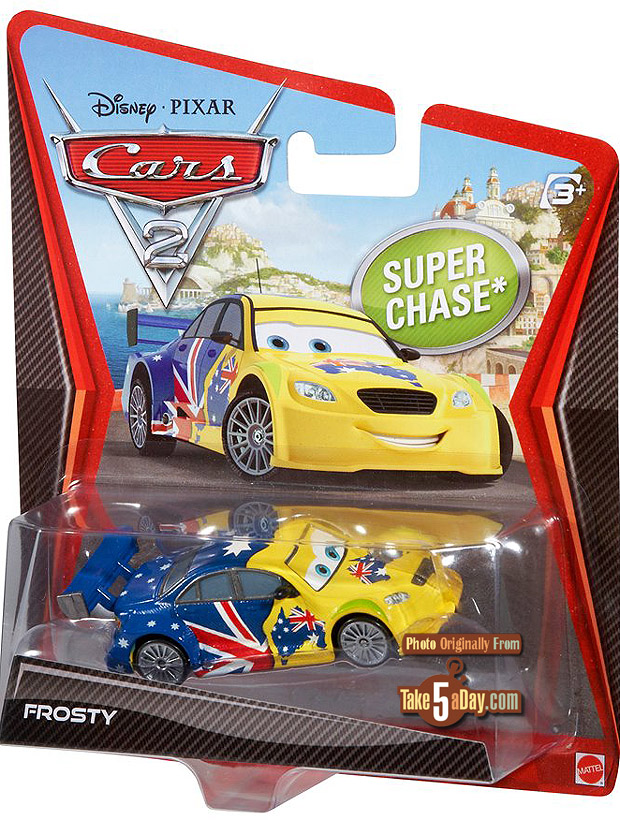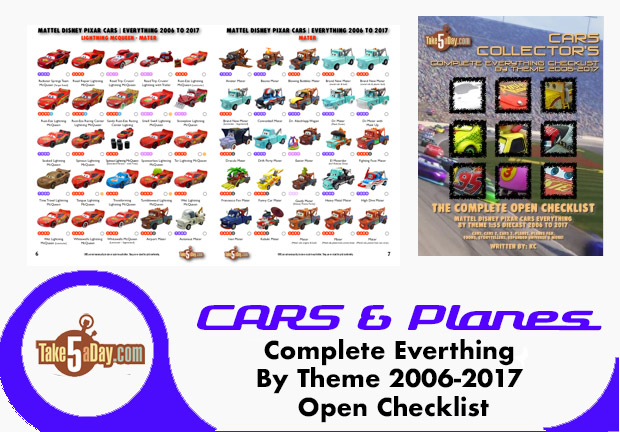 metroxing

15 November 2012

Disney Pixar, Disney Pixar CARS 3, Mattel Disney Pixar Diecast CARS, Mattel Disney Pixar Diecast CARS 3


10 Comments