Home
»
Disney Pixar
,
Disney Pixar CARS 3
,
Disney Store
,
Mattel Disney Pixar Diecast CARS
,
Mattel Disney Pixar Diecast CARS 3
Mattel Disney Pixar CARS 2 Diecast: Frosty CARS Day Event – Australia – Tomorrow!
OzzieMum's gives us a heads up for those in Australia …
(this is the ad for Melbourne so check your local time and store info)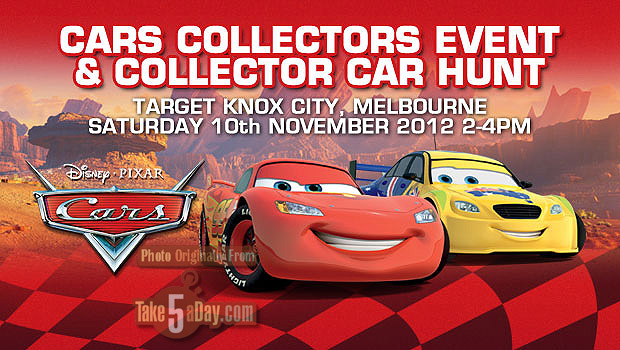 " … Target have finally set a date for 10 November for the release of the Limited Edition cars & Frosty in their stores. It is presently in this weeks catalogue on sale. Looks as though some of the Kmart Day 9 stuff is coming too!
Target also have the Cars Collectors Posters similar to The US Kmart one with Frosty."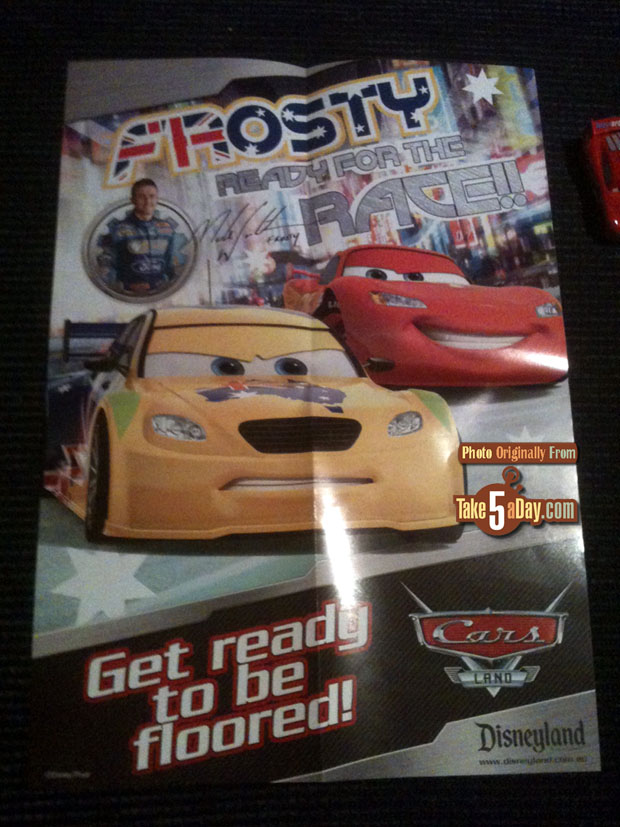 "Also, a couple of Targets are having a "Cars Collector Event & Collector Car Hunt" over the next couple of weeks. Not sure what to expect from that …"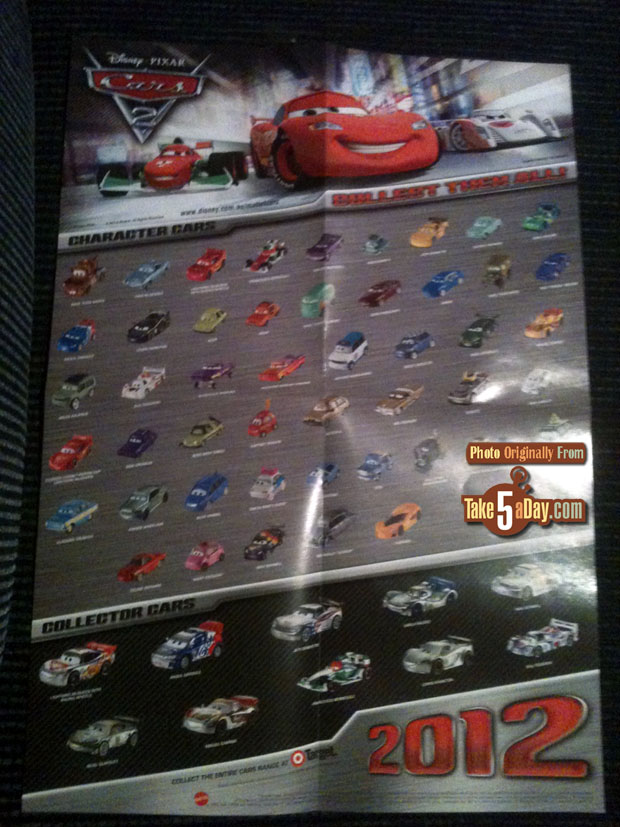 Good luck OzzieMum – let us know how it went and good luck! Hope your store hasn't hasn't sold out early!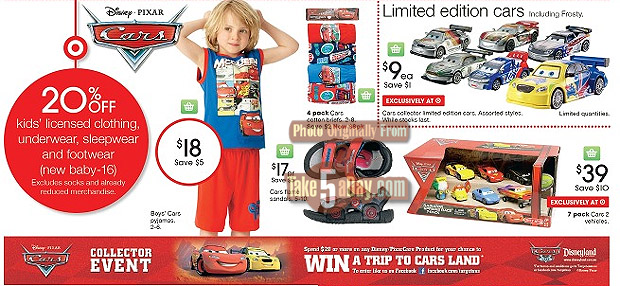 Here's the official blurb from the Melbourne Target location…
"The limited edition Frosty Car is available now at Target and to celebrate … Get into Target Knox City this Saturday 10th November between 2pm to 4pm to get your Disney Pixar Cars Collector poster – free from Mattel!
Then join in the hunt for Disney Pixar Cars Collector Toys for your chance to win prizes.
You could even meet the voice of Frosty – V8 Supercar star Mark Winterbottom!
*Posters/Prizing are available strictly while stocks last."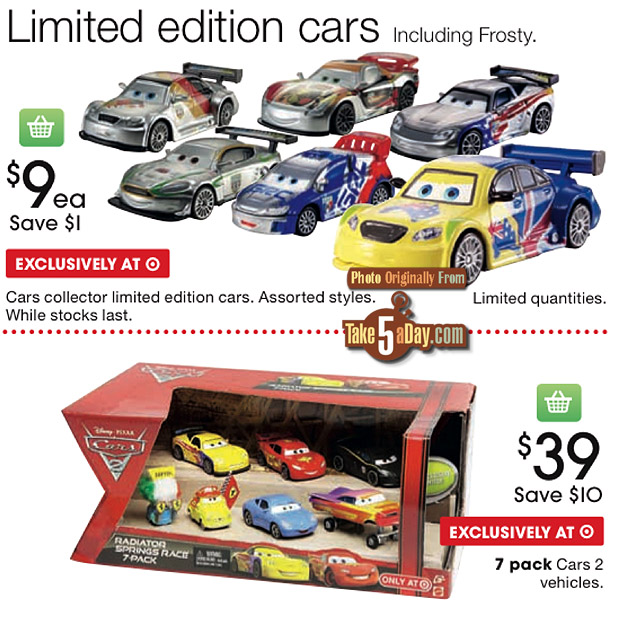 Now, some of you are wondering how come there are many eBay auctions up already and some people with dozens being offered – some things to note. For the first time ever, Mattel packed a full case for a market.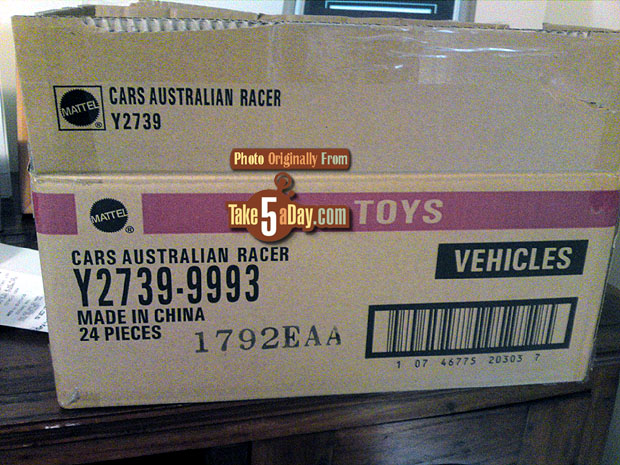 You'll note the box says NOTHING about HOLD FOR EVENT as US Kmart CARS Day boxes are stickered (or for the launch of CARS 2 with an embargo date) so some stores put them out on the shelf and in other places, people simply asked if they had the CAR and as noted by "HTB," they simply asked if they wanted what was available. To the store clerk, there's nothing that says it's limited or to hold for a certain day – if the customer is ready to buy, they are ready to buy.
So, it's hard to tell how successful this actual CARS Day Event will be as they might still have plenty of the chrome metallic racers left but not many Frosty's? If you're going to an event in Australia, report in with what happened at your store …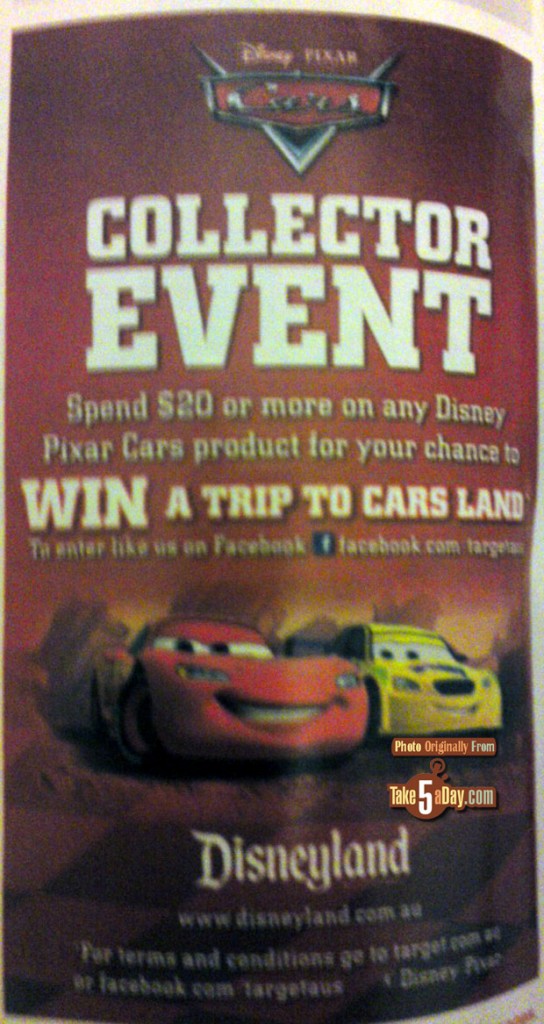 So, while production is still capped at 4k, they are available 24 to a box, concentrated at one retail store that only numbers less than 200 locations in one country … and because of no set plan, available to anyone who spots it on the shelf or simple asks for it.
Good luck OzzieMum and thanks for the photos and heads up – also "HTB," and "Craig's." Thanks!
Those of you not in Australia might want to enter our Frosty giveaway – courtesy of "Hostile Takeover Banker!"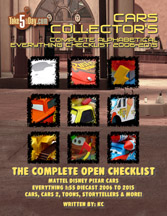 metroxing

9 November 2012

Disney Pixar, Disney Pixar CARS 3, Disney Store, Mattel Disney Pixar Diecast CARS, Mattel Disney Pixar Diecast CARS 3


18 Comments