Home
»
Disney Pixar
,
Disney Pixar CARS 3
,
Mattel Disney Pixar Diecast CARS
,
Mattel Disney Pixar Diecast CARS 3
Mattel Disney Pixar CARS 2 Diecast: These 2012 UPC's Are Not the UPC's of 2013 You Are Looking For …
If you are trying to check stock at stores by looking up IN-STORE STOCK info of the Porto Corsa Series cards, it might show this line as EOL, closed, no longer stocked, etc, etc …
The simple reason is the master UPC and Product CODE has changed going forward. While they are still CARS CHARACTERS CARS – Mattel has wisely decided to change PRODUCT code as well as the UPC's for "returning" CARS.
CARS 2 Porto Corsa singles are product #V2796 with the master UPC of 0-27084-96399-1. This is the UPC that Walmart and Target uses as they lump all CARS 2 Porto Corsa motif diecasts under one UPC. Target of course converts the UPC to DPC internal codes but they still link their DPC number to the master CARS 2 Porto Corsa UPC. Toys R Us uses the individual UPC's codes to prevent returns of a different diecast.
For CARS 1 diecasts (2006-2009), singles kept the same product number and CARS that were always available such as Lightning kept the exact same UPC even though the card design changed every year. But Final Lap CARS and Lenticulars each had their own product codes and master UPC.
For CARS 2013, Mattel has issued a brand new product code for CARS singles – #Y0471 with a new master UPC – 7-46775-18673-9.
This makes sense on several levels as not all of the CARS 2 diecasts are being re-released as singles but most important of all – Walmart cannot look in the system and say, we still have 500,000 of #V2796. We do not want more. But under product #Y0471, they show ZERO so let's order some.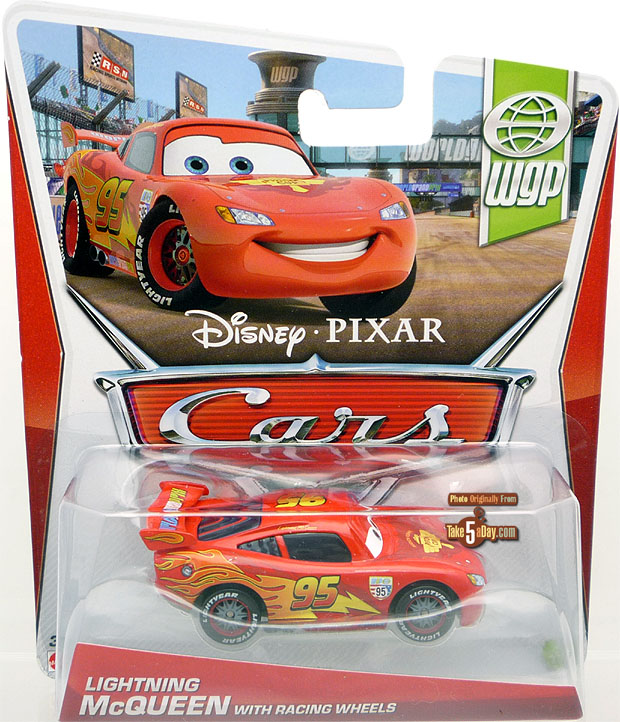 That is 99% of the reason for the product number and master UPC switch – but if you ask a store clerk to search for the old product code or old master UPC, it might show up as EOL, not stocked or closed … but #Y0471 & UPC – 7-46775-18673-9, it should show as coming soon.

metroxing

13 November 2012

Disney Pixar, Disney Pixar CARS 3, Mattel Disney Pixar Diecast CARS, Mattel Disney Pixar Diecast CARS 3


9 Comments