Home
»
Disney Pixar
,
Disney Pixar CARS 3
,
Mattel Disney Pixar CARS
,
Mattel Disney Pixar Diecast CARS 3
Mattel Disney Pixar CARS 2 Diecast: Ultimate Chase Mark "Frosty" Winterbottom Makes Its Only Pit Stop in Australia
The third Ultimate Chase has arrived in Australia – based on Australian racer Mark "Frosty" Winterbottom …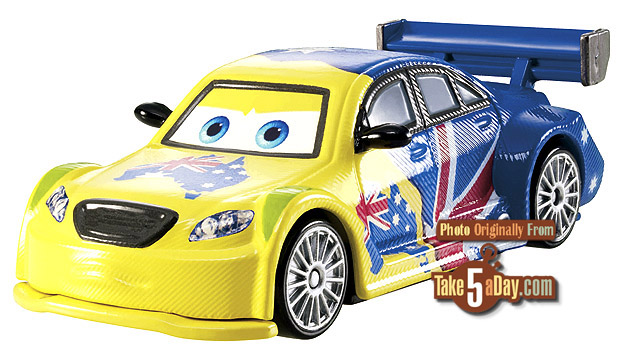 Nice unibody!
He was first available in mid September if you clipped this coupon from the (Australia) Herald Sun at the Sandown 500 race. They were only giving away 200. If they had stopped there, it would easily be the lowest publicly distributed CAR.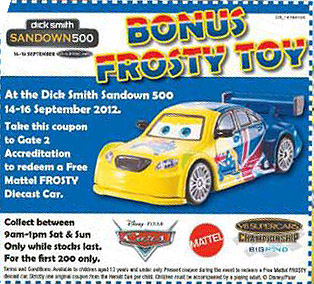 But a month later (last week) at the Armor All Gold Coast 600 race, the Gold Coast Bulletin (newspaper- Australia) gave away another 400 for members of their VIK Club with kids.

Again, if that was it, it was be the lowest distributed CARS item but now the last bit has been announced from Mark's Facebook page – that the rest have been released to Target … presumably like the other ULTIMATE CHASE CARS in quantities of 3,000-4,000 total (as noted on the back of the US cards) minus the @600 given away at the two races.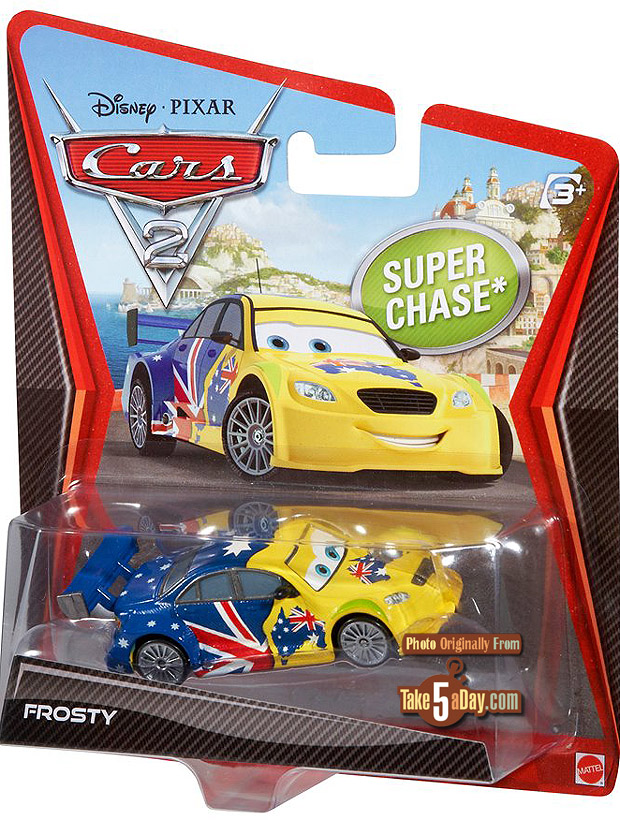 From racer Mark "Frosty" Winterbottom's facebook page … his retail partner … Australia Target (NOT legally affiliated with US Target – the Australian store licensed the name and logo).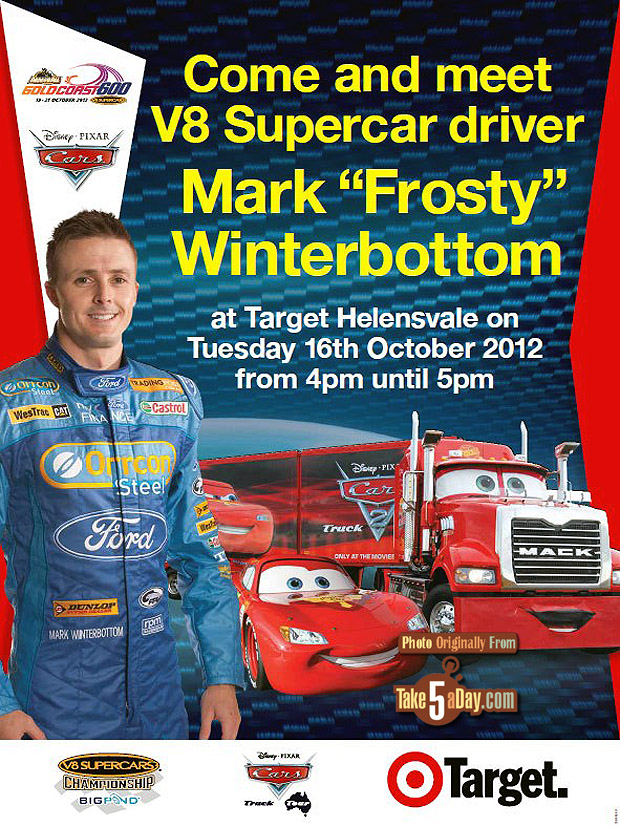 (From Herald Sun)
Mack is touring Australia again.
So, Australian only but I'm guessing the internet pipes will be filled with CARS going north and electronic greenbacks going the other way. 🙂
Thanks for the info & heads up, "John H." and "Double-Oh-Eight."
"PV" sends us a pic from his shopping excursion …what, no Finn's?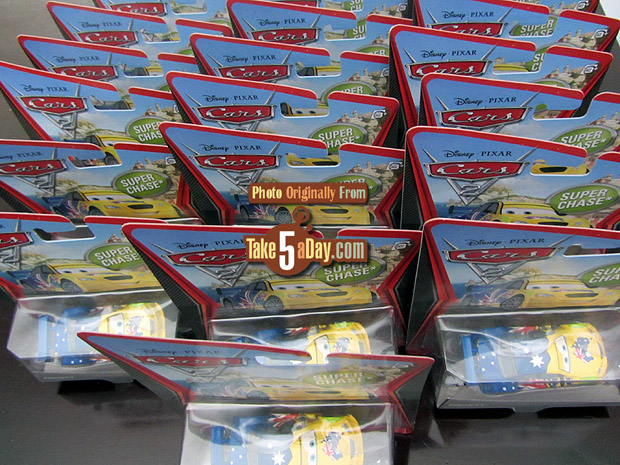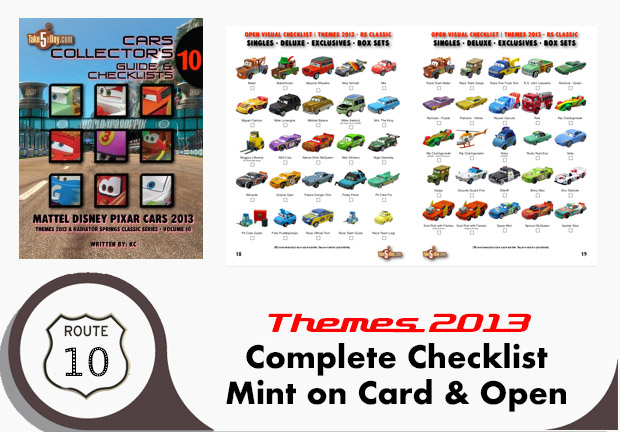 metroxing

26 October 2012

Disney Pixar, Disney Pixar CARS 3, Mattel Disney Pixar CARS, Mattel Disney Pixar Diecast CARS 3


24 Comments