Home
»
Food
Kentucky Fried Chicken Japan: Deep Fried Bacon Mash Potato "Fritter"
One way or another, we will make you HUGE like us. 🙂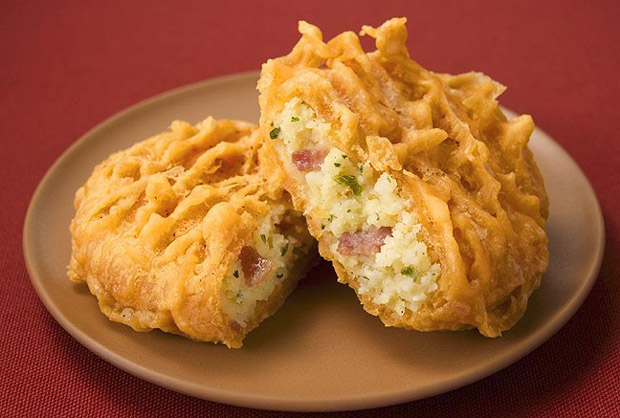 Only in Japan KFC … (for now).
Of course, at Kentucky Fried Chicken in Japan, you can actually get a Kentucky Bourbon … not not a Bourbon sauce – ACTUAL BOURBON.
In fact, the KFC Japan menu looks a lot more interesting than the US KFC where the last innovation was deep frying the bucket also.