Home
»
Gadgets
Holy Grail & Holy Snickey Halloween Costumes
Very nice, very authentic looking Monty Python's Holy Grail costumes …

Of course, the other Knights of the Round Table are all available including the "It's just a flesh wound" Black Knight …
For women, for some odd reason (um, I wonder why), all the costumes have much less material … you know, when I say, "Cheshire Cat," the men's version is probably what you'd expect … but er, the women's version?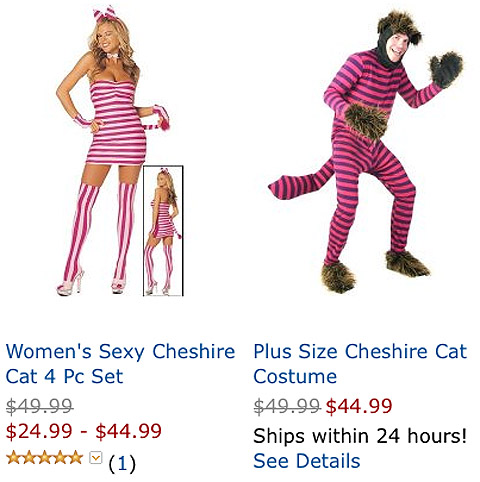 And was there a different Ninja Turtle cartoon than the one I watched?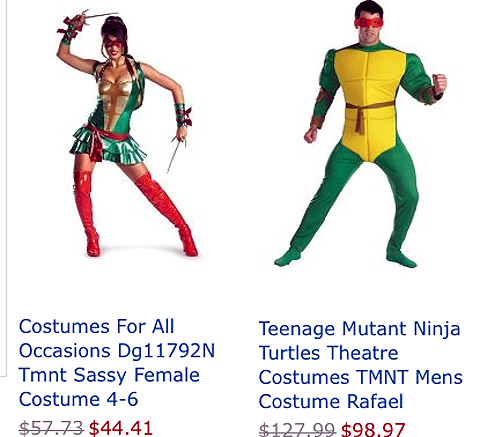 But don't wait too long, this might be the only costume left … I think this the Mattel Matty mascot, right? 🙂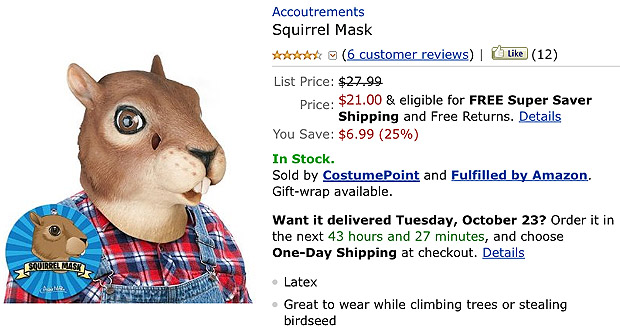 AND it's got the official stamp – in case you wanted to buy some knockoff squirrel mask … don't settle for an inferior squirrel head mask made from rat fur!
But let's leave on a high & cute note – furry hat costumes for toddlers that they do not have the strength to remove. Remember when? 🙂 Via Etsy.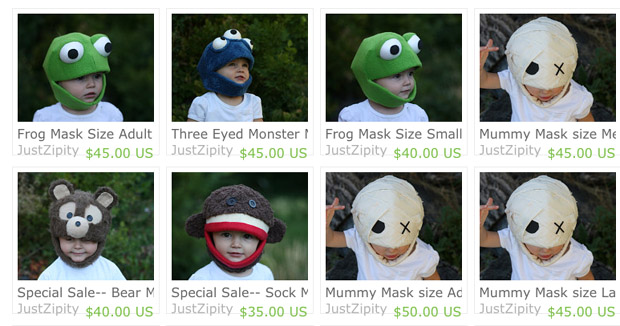 Funny homemade kids costumes here at the 4th annual Modern Kiddo Online competition. My favorite is tiny Elmer Fudd.