Home
»
CARS Land
,
Disney Pixar
,
Disney Pixar CARS 3
Disney Pixar CARS: Disney Store Townie Playsets Back
Way back in 2006 and 2007, the Disney Store introduced mini RC's with a town playset that was quasi in scale (the leftover sets were available until about 2010). But now they are back …
The Mini RC's are actually quite nice – pretty responsive controls and fun for little tykes – since they are lightweight, they go flying off any piece of cardboard and through random objects like onion rings (of course, I'm easily amused).
As for the scale, you can check our post of the courthouse (since that one was not available in the Mattel line).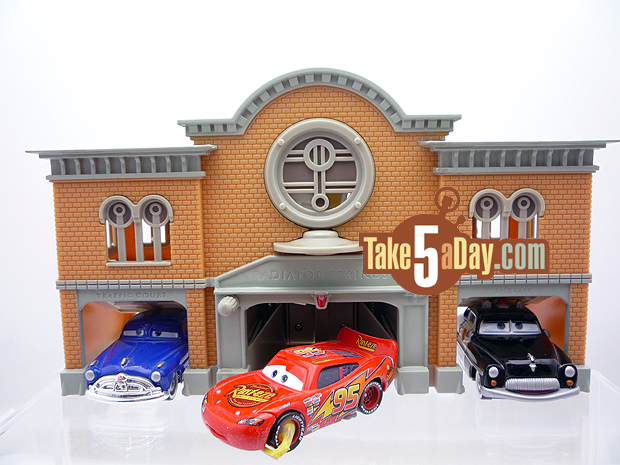 With Mini's …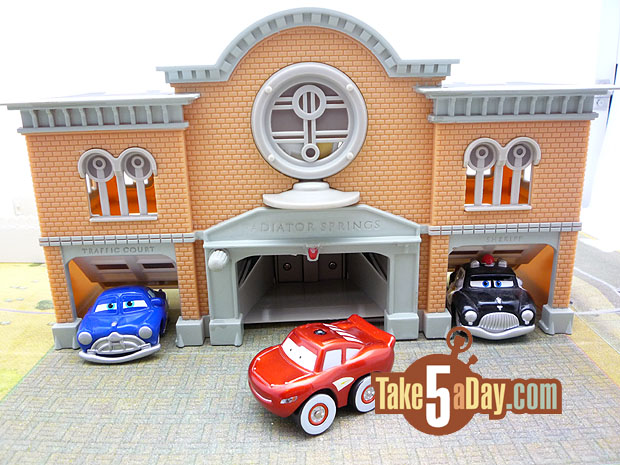 Radiator Springs Courthouse Play Set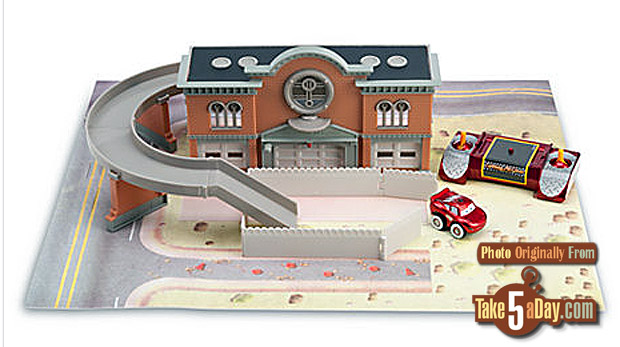 Okay, the ramp is not very canon but it adds play value to the RC … I use the fence to keep my Impound Tuners – the road and "ground" is lightweight foam …
(With the RC, you can actually drive in the front door and ride an "elevator" to the second story and drive off the ramp – pretty cool). See original post for complete details.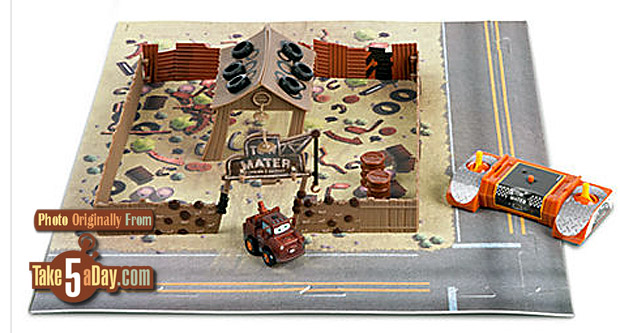 And Ramone's House of Body Art Play Set is cute – comes with a "gold" Ramone body shell … I think if you drive through, it drops the shell on him – pretty cool.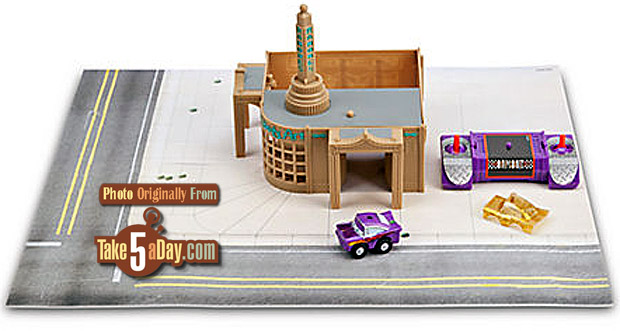 So, while not really in scale and smaller than the Mattel townie playsets, they can be an acceptable substitute until they get re-released (other than Flo's V8 Cafe) … the mini RC's are actually quite nice with good controls so there's value there also … and each of the town playset has some fun action triggered by the RC so not perfect but pretty good.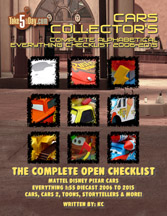 metroxing

21 October 2012

CARS Land, Disney Pixar, Disney Pixar CARS 3


7 Comments