Home
»
Disney Pixar
,
Disney Pixar CARS 3
,
Mattel Disney Pixar Diecast CARS 3
Mattel Disney Pixar CARS 2: Micro Drifters, If At First You Don't Succeed, Add 5 …
Here's the report card on the Micro Drifters. The singles (3-packs) seem to selling okay to pretty well. The sell through rate for the most part seems to be 50-70% for stores that have had them for a while (stores receiving them later seem to selling much slower – but still – an okay 20-30% sell through). They are definitely cute and while not cheap, at $6 for 3 CARS, they are certainly within reason and with a nice looking mix coming, the singles are a nice flanker line extension …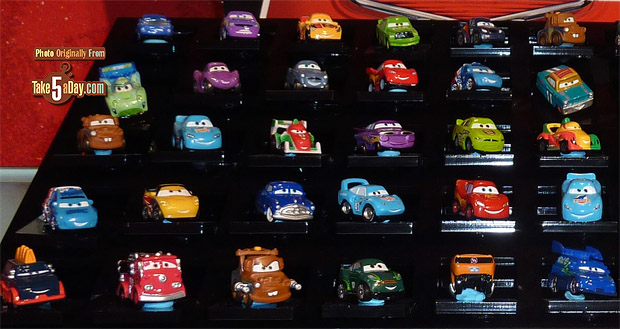 The problem is that toy lines today can't really count on the "mainline" as the revenue driver. While they are the foundation, the real key is the playsets, tracksets, carrying cases and higher margin items to really bring in the money. This is why there are always larger plastic versions of CARS with a lot of perceived play value at $25 to $75 dollars.
The problem with the Micro Drifters line extension is that the sell through rate of the playset and tracksets seems to be stuck at around 5-15% sell-through. Even the $10 launcher is not moving very fast. So, it'll be an interesting test of the status of this line when in January 2013, will retailers will be willing to place reorders on the single 3-packs but not so much on the playsets and tracksets? If so, then the big test is whether Mattel will continue this line when the only revenue driver are the singles …
In any case, here's a release of the original plans for Mack Carrying Case – to come with 5 Micro Drifters … along with the first actual release of the Mack Carrying Case without any MD's. The difference is $14.99 and $19.99 so value wise not a bad deal with each MD priced at $1 each.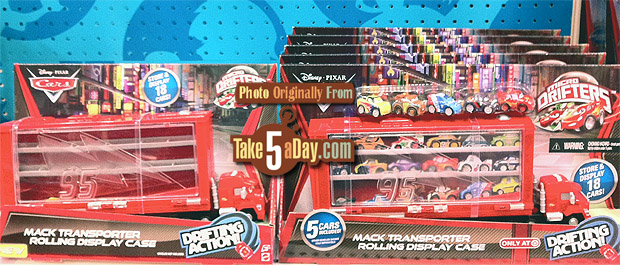 It's a Target exclusive …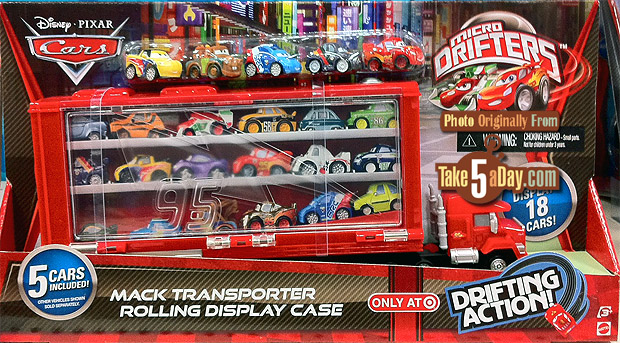 The Micro Drifters shown inside Mack are just a cardboard graphic. The actual 5 Micro Drifters are above … This is also the first release of Max Schnell but he is scheduled in a 3-pack …
So, this might sell – seems like a reasonably priced Carrying Case with 5 actual vehicles to play with …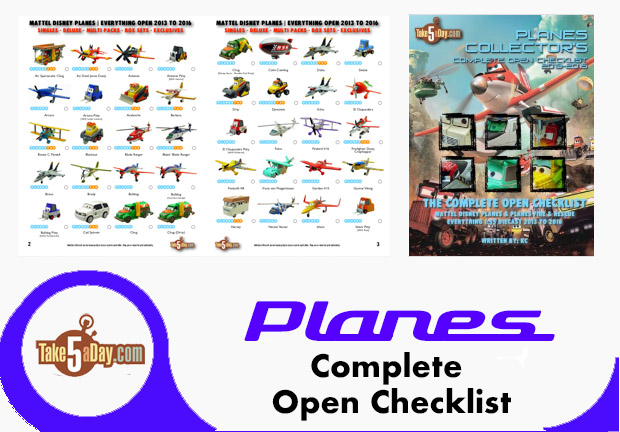 metroxing

12 October 2012

Disney Pixar, Disney Pixar CARS 3, Mattel Disney Pixar Diecast CARS 3


10 Comments