Home
»
Disney Pixar
,
Disney Pixar CARS 3
,
Mattel Disney Pixar Diecast CARS 3
Mattel Disney Pixar CARS 2 Diecast: CARS Take Flight – Retail? Not So Much …
This may shock you but the launch of CARS Take Flight is not taking off as planned …
Why? Here's an oldie and not so goodie – overshipping of CASE A and followup shipments of cases with more CASE A choices …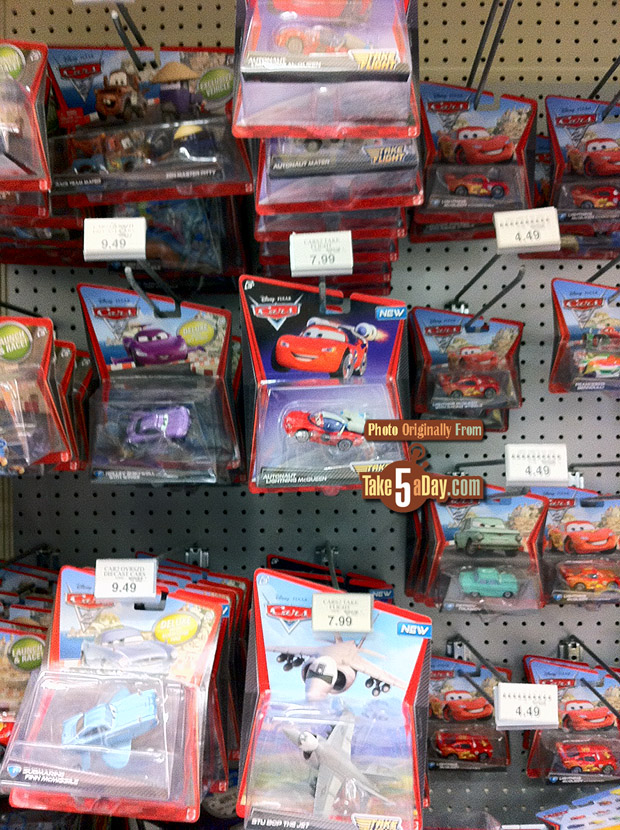 So, every peg at every retail carrying CARS Take Flight is pretty much 100% packed with CARS Take Flight "diecasts" from CASE A contents – 50% Lightning McQueen Autonaut, 40% Autonaut Mater and 10% Stu Bop & Rescue Squad Chopper. Good luck finding or seeing any of the other 8 or 9 CARS Take Flight releases … it's like the deluxe oversized series all over again – hey, look a Hydrofoil Finn from 2011 … is it any wonder TRU doesn't need anymore oversized deluxe? Where would they fit the Pope, Queen or Taco Mater? But it's only been 15 months, we need just a little more time to sell those 5 Finn's on the pegs …
At this rate, Take Flight will be dead also on January 15, 2013 – part of the post holiday hasta la vista cut to the bone markdown.
Lyrics updated …
This is major retailer to Mattel ground control … stepping through the door
And I'm floating ROI in a most peculiar way
And the stars look very different today
Here am I sitting in a tin can far above the world
Planet Earth CARS sales are blue and there's nothing I can do
Though I'm past one hundred million Finn's, I'm feeling very still
And I think my spaceship knows which way to go
Tell my wife I love her very much, she knows my Facebook password
Ground control to major Tom, your circuits dead, there's something wrong
Can you hear me, major Tom?
Can you hear me, major Matty?
Is there anybody home?
Can you…
Here am I sitting in my tin can far above the Moon Mater
Planet Earth CARS Collectors are blue and there's nothing I can do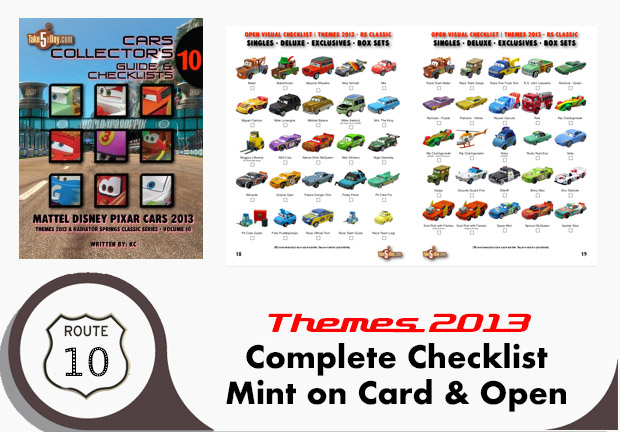 metroxing

12 October 2012

Disney Pixar, Disney Pixar CARS 3, Mattel Disney Pixar Diecast CARS 3


15 Comments