Home
»
CARS
$20 ExxonMobil Gas Card For $10
If you live on the West Coast, you might've noticed that while crude oil prices have dropped, since one refinery caught fire* and another closed down to make "winter" gas … our retail gas prices have spiked/skyrocketed …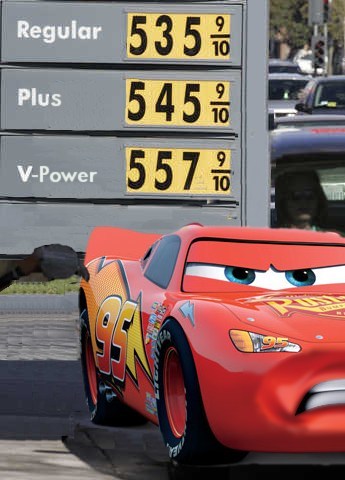 Okay, they're not quite this high but close enough … at Saveology, you can pick up a $20 ExxonMobil gas for $10 … of course, it'll only buy you enough gas to drive to the next gas station but it's something.
You'll be all smiles when you're pulling in for gas just like this woman here, right?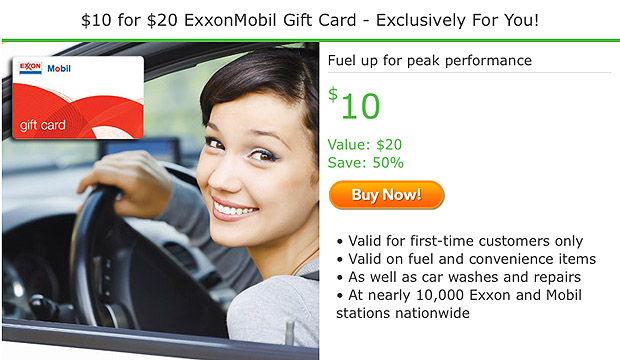 They have other gift card deals – $15 iTunes for $7.50, $10 of Boston Market for $3, and $25 of Regal movie theater tix for $12.50.
* Apparently there was a giant leak at the refinery so they started to weld a new pipe next to the other pipe leaking gasoline … and what do you know, that pool of gasoline caught fire! UNBELIEVABLE! And it spread back to the giant pipe with thousands of gallons of gasoline … What are the odds?!