Home
»
Disney Pixar
,
Disney Pixar CARS 3
,
Mattel Disney Pixar Diecast CARS 3
Mattel Disney Pixar CARS 2 Diecast: Next Movie Moments …
These have arrived in Europe … (thanks for the great photos, Matilde & David V.!)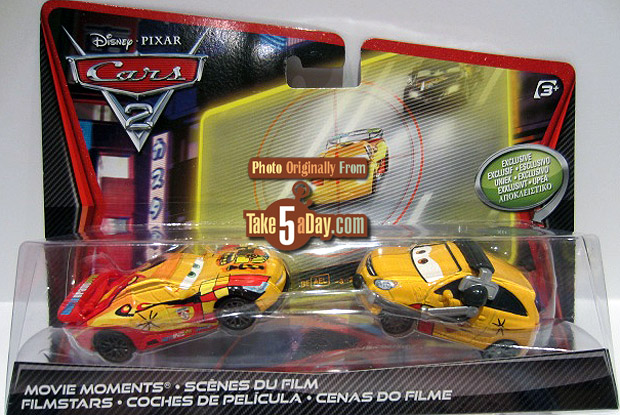 Miguel and Crew Chief, Petro Cartalina.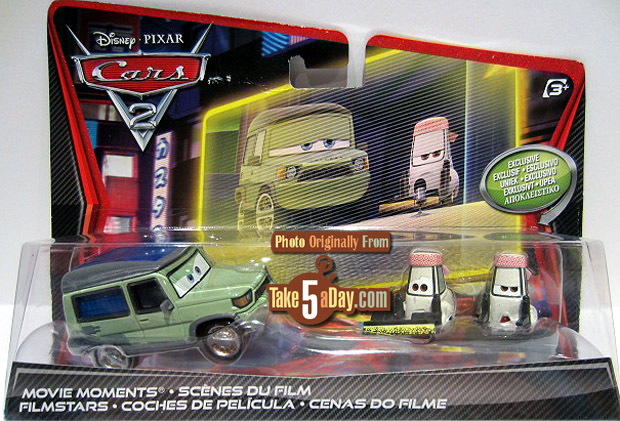 Miles Axelrod and Cleanup Crew Pitty's …
And the very hard to find Uncle & Mama Topolino Movie Moment …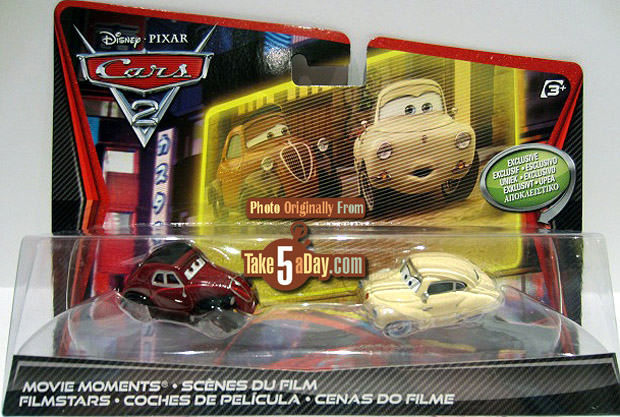 There is a CASE A listing but there is no specific card listing other than "MM Pack #1," "NN Pack #2," etc so it's hard to decipher what exactly we will be getting but the case assortment is 3, 3, 4 and 2.
If I had to put money down, I would guess the 4th is the McQueen/Francesco one but it's impossible to tell right now as to break from the past, they have assigned all new product numbers & UPC's to the Movie Moments including the 3 currently released on this Tokyo motif.
AND the European UPC's do not match the US ones.
Another reason I suspect the other pack is the McQueen & Francesco one is there is 2 of that MM pack in CASE B … hopefully I'm wrong …
This CASE should be out in the US in 3-4 weeks so I'm sure Rob's Palace of Disney CARS & Childen's Toy Closet are taking pre-orders.
These are the other 3 Movie Moments shown on the poster as "coming soon," so in the best case scenario, one of these is the 4th one in the case but if not, then it might be in CASE B.
In Flight Mater, Danielle Muffler & Shelley Shift Flight Attendants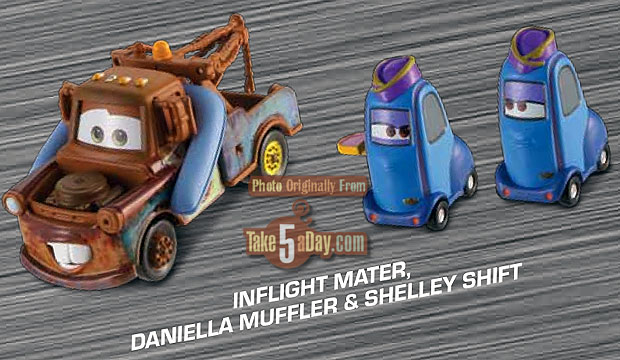 Mater* & Paris Mime, Louis LaRue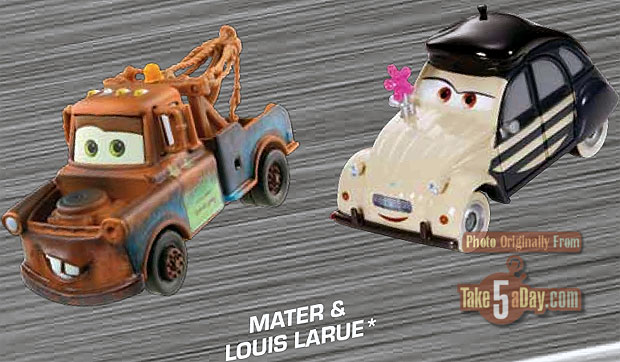 Max Schnell & Otto Bonn.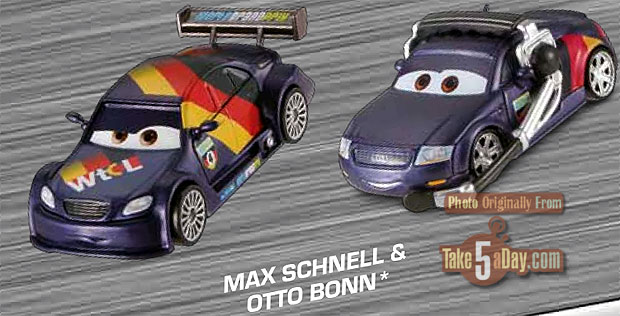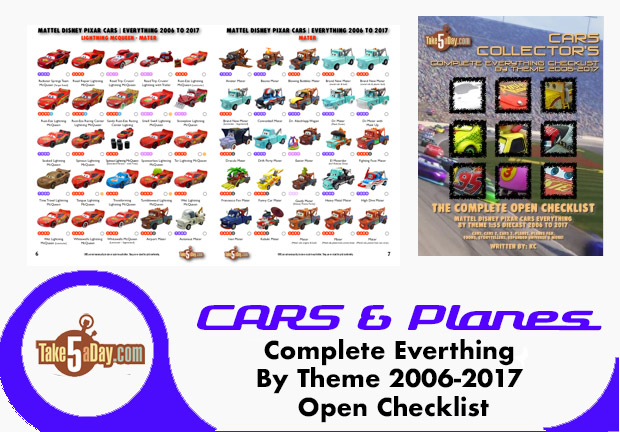 metroxing

28 September 2012

Disney Pixar, Disney Pixar CARS 3, Mattel Disney Pixar Diecast CARS 3


17 Comments