Home
»
Disney Pixar
,
Disney Pixar CARS 3
,
Mattel Disney Pixar Diecast CARS 3
Mattel Disney Pixar CARS 2 Diecast: Early Kmart CARS Day #9 Surprise – Not A Surprise
Surprise that is a not a surprise … the early Kmart CARS day #9 shipment turned out to be … um, wrong …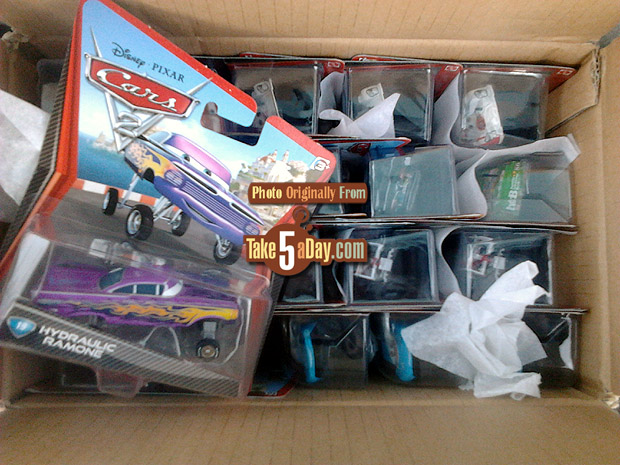 It's Kmart CARS Day #6 leftovers … AND they shorted "Eli D." 4 CARS as he only got 20 CARS also.
Oh so close!
Death or glory!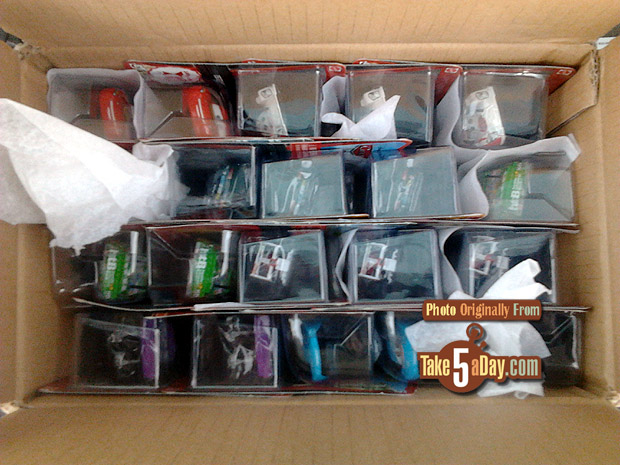 But hey, you gotta take a shot – sometimes you win, sometimes you win a trip to your local Kmart customer service return line … were these the only CARS left in warehouse, anyone else get a ship notice? Be sure and take a pic … let us know how you did on the big Kmart wheel of C-A-R-S.
UPDATE – Jason V. also got his case … not the same as Eli's …
4 mel dorado
6 francesco
6 mcqueen
2 rod
2 jeff gorvette
yes only 20 cars  came in the case— I have a feeling all of us who fell for the pre order got screwed with their attempt to repack.
Kids were sad today

metroxing

28 September 2012

Disney Pixar, Disney Pixar CARS 3, Mattel Disney Pixar Diecast CARS 3


7 Comments