Home
»
Disney Pixar
,
Disney Pixar CARS 3
,
Mattel Disney Pixar Diecast CARS 3
Mattel Disney Pixar CARS 2 Diecasts: David Hobbscapp & Jaguar E-Type
The Tokyo Race Day 7-pack contains the first release of David Hobbscapp, the British race announcer represented as a Jaguar E-Type.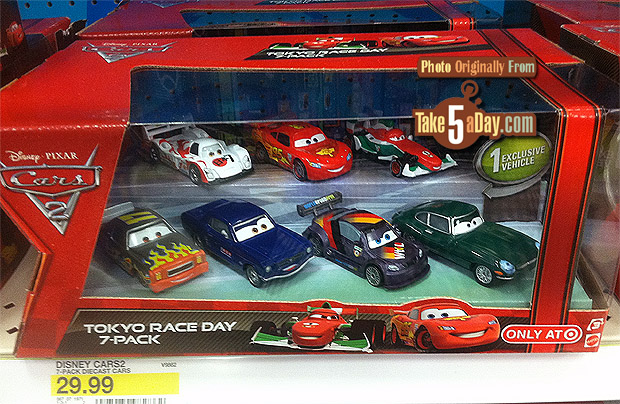 "John H." (thanks!) sends along pics of him compared to Leland Turbo …

Of course, the problem really starts with Finn. Even the larger/largest of the British CARS of the 1960's were not very big – most notably, the James Bond Astin Martin DB5 from that era is not a large CAR – smaller than the size of the Ford Mustang of that era. But this CARS 2 giantism extends out to Leland and now David Hobbscapp. While Finn and Leland can be excused as they are hobbled together assemblage of many cars of that era, David Hobbscapp is simply too large, too wide and too weak of a sculpt as a Jaguar E-Type.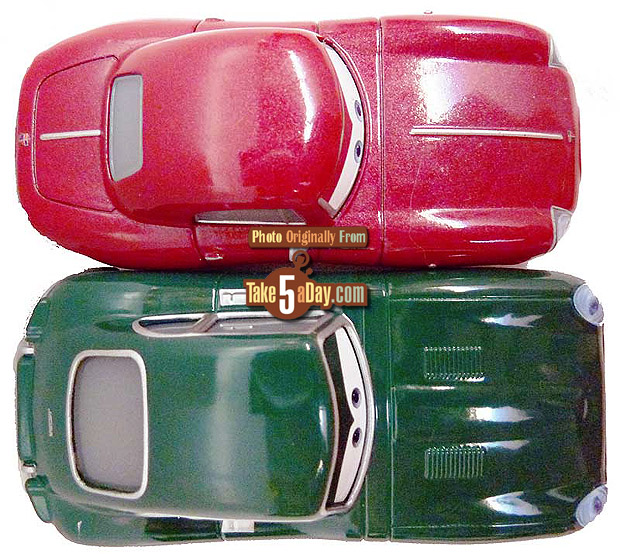 The Jaguar E-Type is hailed by virtually every designer (not just auto designers) as one of the most beautiful cars every created.
40 YEARS later, it is still futuristically gorgeous and has not aged one bit.
(Red Jag photo via car4club.blogspot.com).
So, while the Mattel sculpt is based on this screenshot … It is simply too wide, too long and not good enough.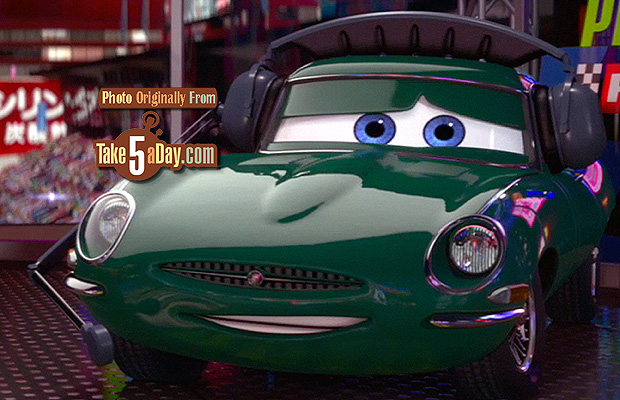 They went by this screenshot in a total vacuum, simply guessing on its length and width – as if there were ZERO other resources to see not only what this car really looks like but also how it's scaled to other autos of the 1960's.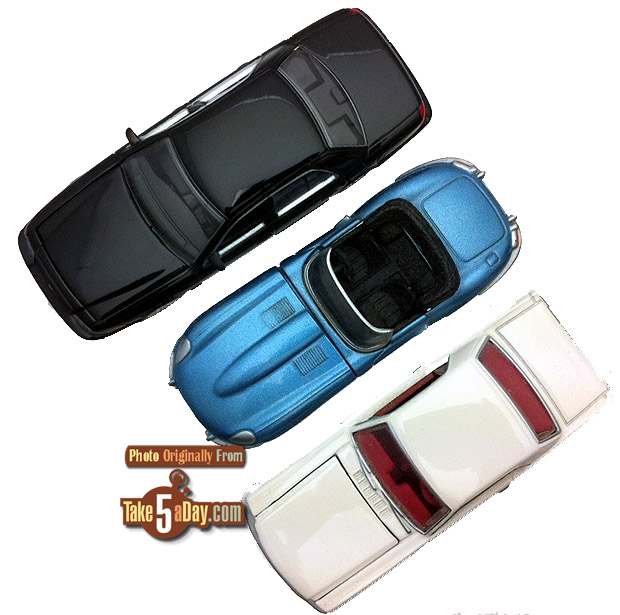 While these are just diecasts and not 100% accurate, they do show a closer representation of a Jaguar E-Type next to a 1965 Ford Mustang … and while I do not have a 1977 Monte Carlo (Darrell Cartrip), the familiar to all recent Ford Crown Victoria shows you about the right size/scale difference – also note the width.
Meanwhile, Mattel seems to think a 1965 Ford Mustang (along with a Jaguar E-Type) is the same size or LONGER than a 1977 Chevy Monte Carlo.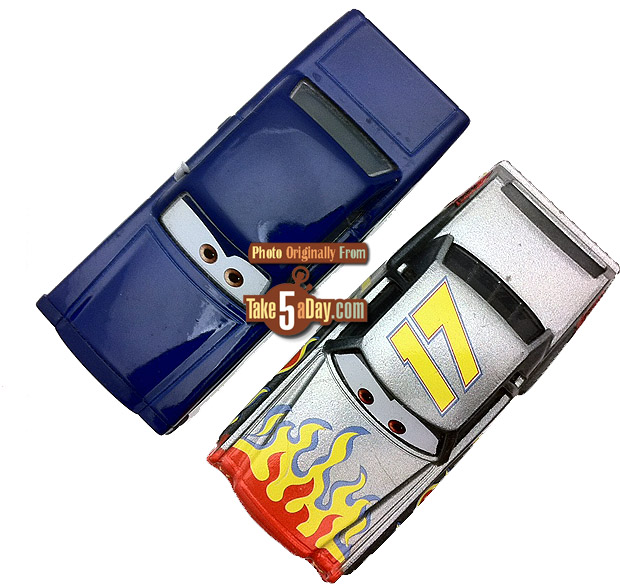 So, while we are getting more diecast metal (yes, it's incredibly light now but it is really metal!) Mattel has poured all their energy into creating the world's lightest zinc diecast while skimping on diecast CARS designers who do not realize that some CARS are actually based on real life automobiles.
And now we're pretty much stuck with a too large, too wide and weak Jaguar E-Type sculpt. So sad.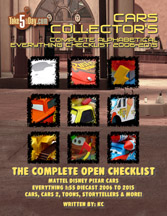 metroxing

27 September 2012

Disney Pixar, Disney Pixar CARS 3, Mattel Disney Pixar Diecast CARS 3


4 Comments