Home
»
Disney Pixar
,
Disney Pixar CARS 3
,
Mattel Disney Pixar CARS
,
Mattel Disney Pixar Diecast CARS 3
Mattel Disney Pixar CARS 2 Diecast: If You Love Your Variants And You Know It …
If you love your variants and you know it, clap your hands …
I think that's how the song goes …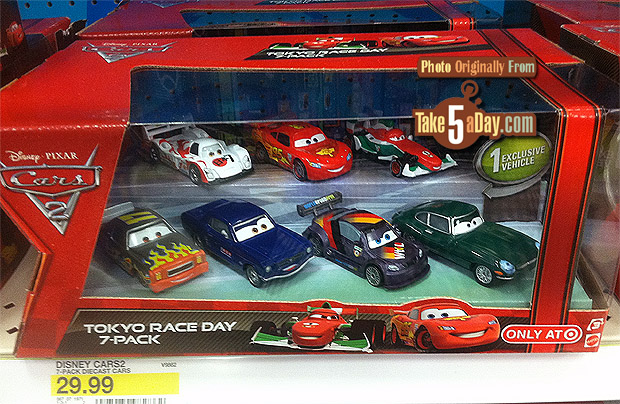 Collecting CARS 1 variants was not that difficult, out of some 650 releases, there was probably only about 25 major variants and maybe another 15 minor variants – percentage wise, pretty low. You can read our original post from way, way back.
CARS 2 is a different matter because in only a few years, Mattel has used three factories to crank them out which explains some of the differences – add inattention of the production approval process, add purposeful production changes and add mold changes and it all adds up to variant city. And strangely, lately, they have "upgraded" most of the racers to unibody metal diecasts which is nice but does add to the collector numbers if you collect them all (YES, there will be a checklist mag with EVERY VARIANT shown just as soon as Mattel switches to the next series design motif).
So, this box set which has not arrived in my neighborhood – "John H' was kind enough to crack his open and snap some nice pics.
Unless, you've been collecting the recent singles of Shu Todoroki, Max Schnell and Lightning McQueen – they have all been upgraded to the all-metal unibody. The face/mouth expression plate was plastic and pretty noticeable but now it's all metal diecast – so that's pretty nice. Francesco has not really changed as his mouth piece was always part of the metal diecast. (However, there are some variant versions involving his back spoiler and his base).
It's pretty interesting that Mattel has gone back to redo molds to make the entire body metal or a substantial portion metal so that's nice – especially the face area since the plastic is pretty obvious and generally detracts from the CAR.
With that said, making "Darrell" Cartrip unibody is a nice but not that noticeable … and the one that John H got, they have accidentally/purposely/benignly gone back to the clown mouth.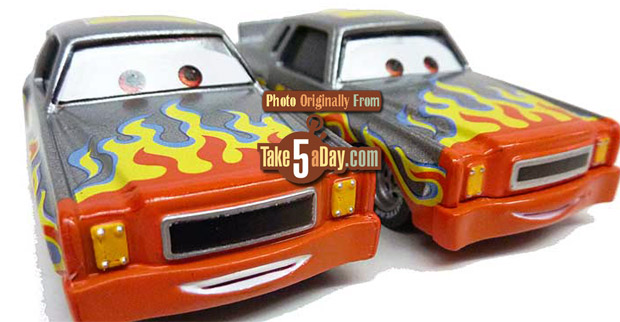 But let's start from start with Darrell Cartrip:
His first release featured the "clown mouth" as they painted his lips.The front grill and mouth were plastic but because of orange and that the sides that extended all the way to the front were metal, it was not that noticeable, the bigger issue was the white lips.
They finally fixed his mouth and again, the plastic front was not an issue as there is a natural hood crease in the design of the car, plus the massive amount of orange paint, not a major problem.
The metallic release didn't really change anything.
The lenticular release continued the same.
But starting with CARS 2 Darrell Cartrip, they only made the bumper and mouth (right side) plastic. The metal now covered the entire front grill area.
For variant collectors, there is also a CARS 2 Darrell with darker eyebrows.
Now, this latest release – Darrell now comes with an all metal body & mouth BUT the clown lips are back.
So, maybe yet another fix is coming.
But a more interesting update is now Brent Mustangberger is a unibody also!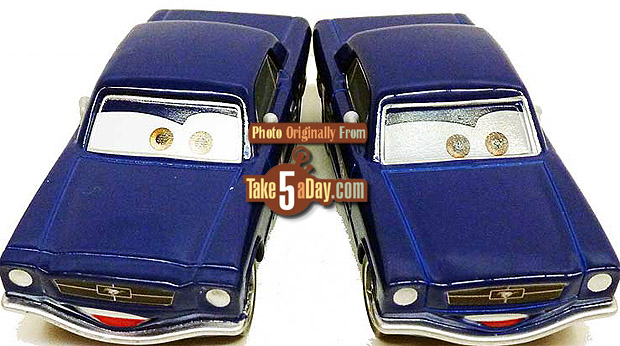 It's definitely a nice upgrade.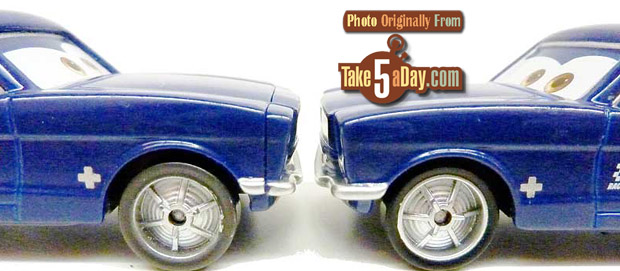 Thanks for the great pics, "John H."
He does however allude to the fact that the Jaguar is "plasticky."
Sergio from Italy also points out the Miguel variant in the card switch (plus the switch from one plant to another). Thanks Sergio.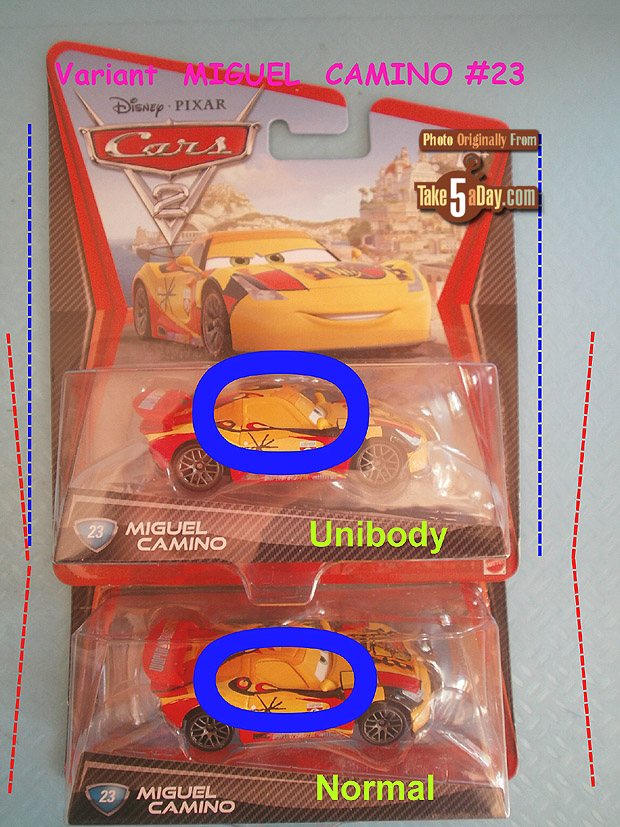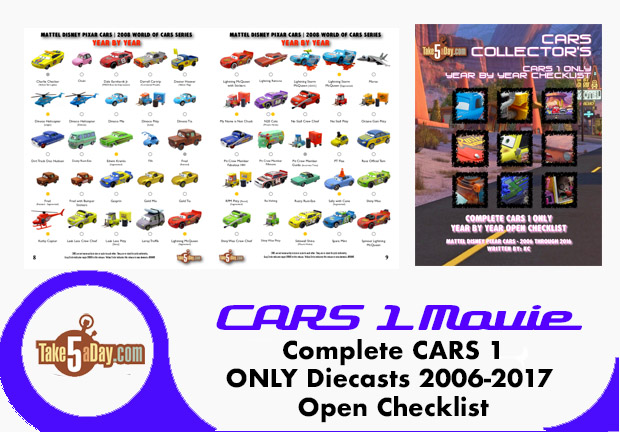 metroxing

24 September 2012

Disney Pixar, Disney Pixar CARS 3, Mattel Disney Pixar CARS, Mattel Disney Pixar Diecast CARS 3


11 Comments