Home
»
Disney Pixar CARS 3
,
Disney Planes
Mattel Disney Pixar Diecast CARS Take Flight: Dog and Cats Living Together, Walmart CARS at Target
Yes, it's a puzzler … why are there CARS Take Flight CARS stickered ONLY AT WALMART at Target?
(thanks for the pics, "R. Rull." – thanks also to those who sent in earlier pics).
How did these wind up at Target?
It's definitely not just oddball misplaced shipment as I believe the entire CASE D is pretty much stickered as …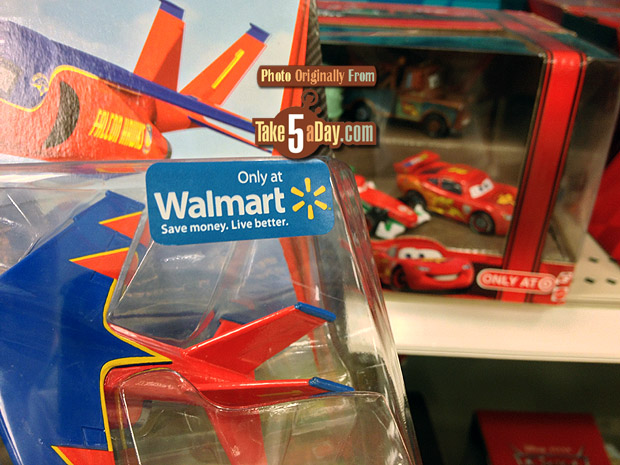 Including other resellers who placed orders directly from Mattel.
It is an oddball scenario but the most likely explanation is that Walmart agreed to take them as "exclusives" but …
Was unwilling to order enough of them to make it worth Mattel's production run.
Or was unwilling to order enough of them and decided to spend their money on the resorted regular diecast singles instead.
Or was unwilling to order enough of them and it would've soured Target on ordering any/enough of the rest of them (ie: if they're an exclusive at WM, we don't want to touch it).
So, Mattel decided to make the case available to everyone.
It is pretty rare to find a "ONLY" sticker on a prouct at another retailer (for a myriad of obvious reasons) but clearly, it was too costly to go back and remove them and Mattel hoped no one would notice.
This oddity would make more sense if it were CASE A but it is strange that's it's CASE D but maybe CASE D contents were to be CASE A's contents …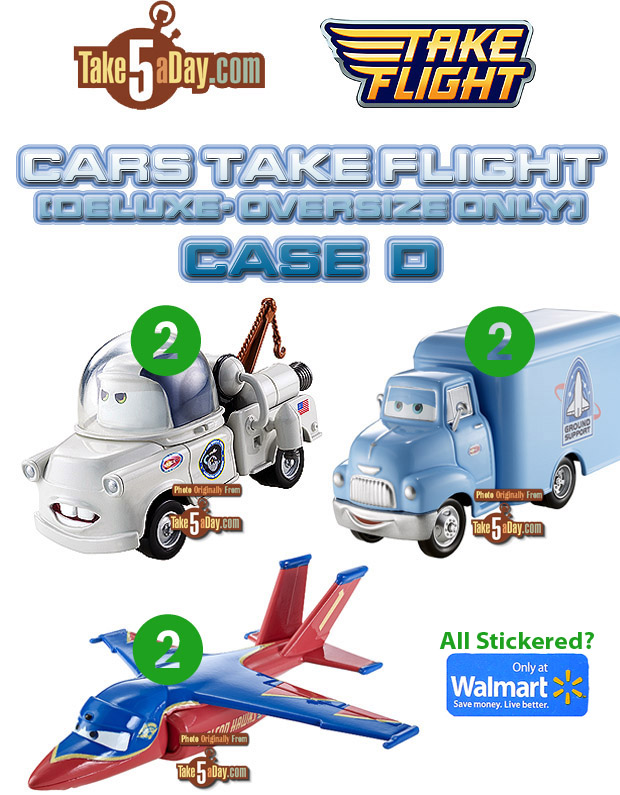 You can find the rest of the checklist links here.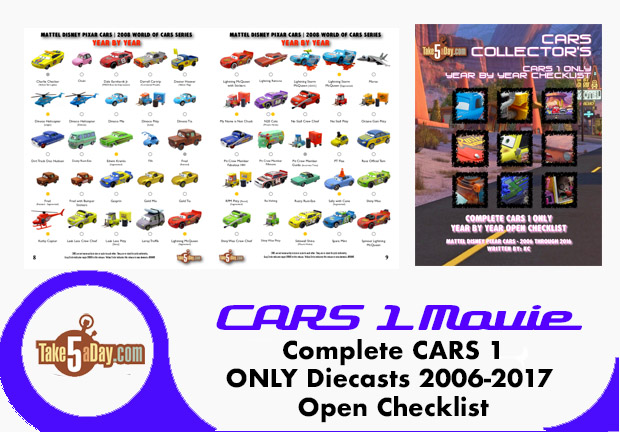 metroxing

25 September 2012

Disney Pixar CARS 3, Disney Planes


7 Comments