Home
»
Disney Pixar
Disney Pixar Shorts Collection: Volume 2 Coming in November
You can pre-order Pixar's Animation Shorts Volume 2 – ships November 11, 2013 (same day as Brave).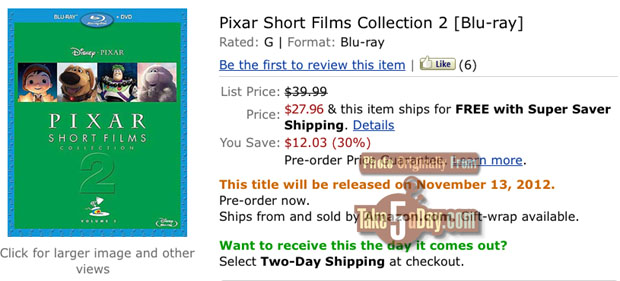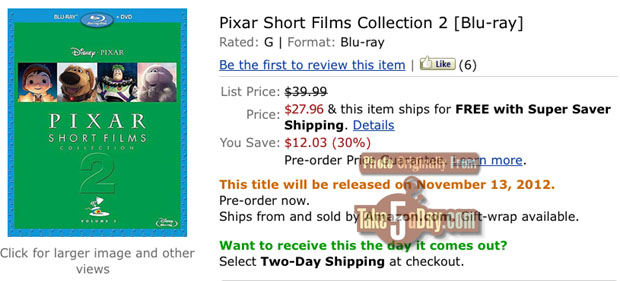 Disney and Pixar present an incredible new collection of 12 short films, featuring multiple Academy Award® nominees (Best Short Film, Animated: "Presto," 2008; "Day & Night," 2010; "La Luna," 2011) and a host of family favorites. Join the celebration of imagination with this must-own collection, packed with unforgettable animation, fantastic stories and captivating characters.
Your Friend the Rat (2007)
Presto (2008)
BURN-E (2008)
Partly Cloudy (2009)
Dug's Special Mission (2009)
Day & Night (2010)
Hawaiian Vacation (2011)
Small Fry (2011)
La Luna (2011)
The Legend of Mor'du (2012)
Are the missing 2 from the listing, Air Mater & Moon Mater?
Plus, enjoy all-new extras that share how Pixar's storied talent got their start – including student films from acclaimed directors John Lasseter, Andrew Stanton and Pete Docter!
The Lady & The Lamp
Next Door
Nitemare
Palm Springs
Somewhere in the Arctic
A Story
Winter
Disc info via High Def News.
And if you buy an eligible Disney Blu-Ray between now and October 14, you get a free FINDING NEMO 3D theater ticket. This Pixar shorts Blu Ray is not eligible but other Disney Pixar discs are.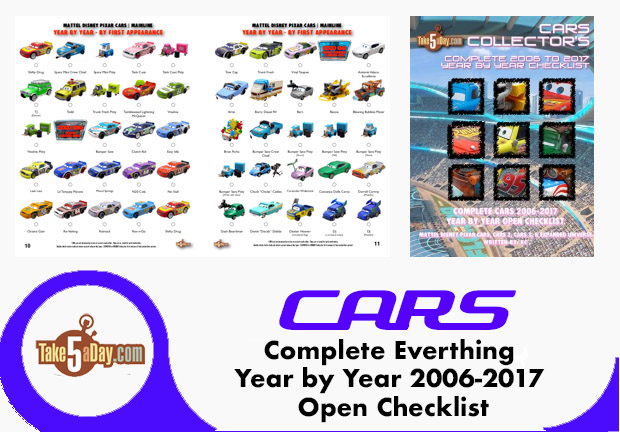 metroxing

9 September 2012

Disney Pixar


3 Comments