Home
»
Disney Pixar
,
Disney Pixar CARS 3
,
Mattel Disney Pixar Diecast CARS 3
Mattel Disney Pixar CARS 2 Diecast: Are You Ready For 2013 Mainline Singles Cases?
Well, since 2012 turned out to be a mockery of a travesty of a sham for mainline diecast singles releases, perhaps it's good to start all fresh, rosy and apple cheeked for 2013.*
Not finalized but a nice sneak peek at the contents.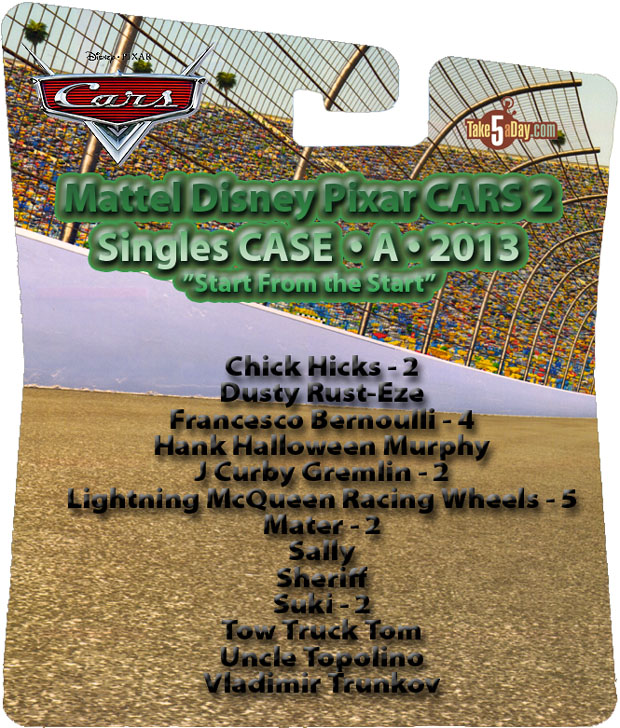 Yep, CARS 1 is back with a vengeance: Chick, Dusty, Sally, Sheriff, Tow Truck Tom, Mater and the most oddball of all – Hank Halloween Murphy.
CARS 2 is repped by returning: Francesco, CARS 2 LM, & Vladimir Trunkov.
New to CARS 2 as a single: Uncle Topolino (previously available in a Movie Moment and in a Box Set).
New NEW … Finally coming … J Curby Gremlin …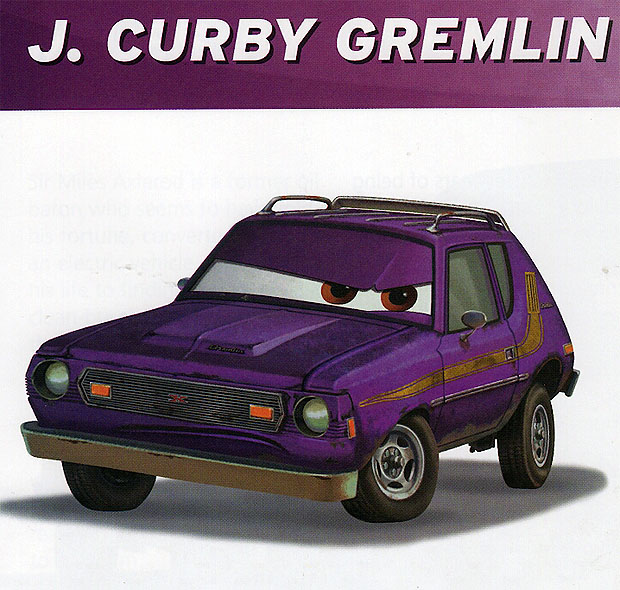 metroxing

4 September 2012

Disney Pixar, Disney Pixar CARS 3, Mattel Disney Pixar Diecast CARS 3


21 Comments