Home
»
Disney Pixar CARS 3
,
Mattel Disney Pixar Diecast CARS 3
Mattel Disney Pixar CARS 2 Diecast: D23 Finn Sub Review
As you know, Submarine Finn McMissile was recently offered at Disney's D23 Expo …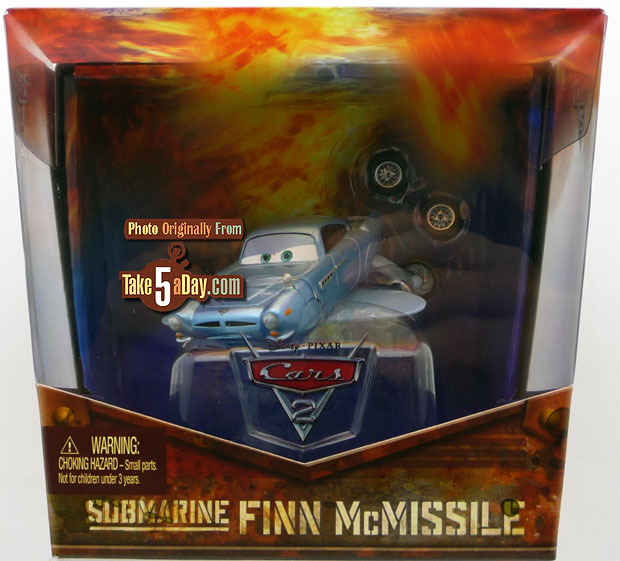 It's nice enough in the box but again, Mattel never puts much thought into people actually displaying it beyond it sitting in the box …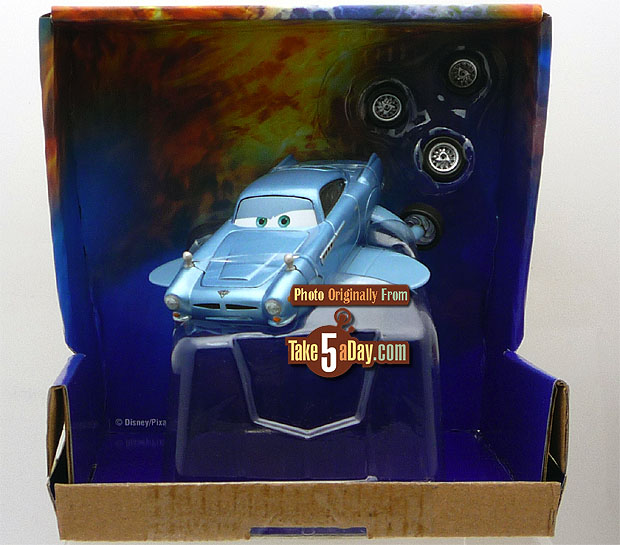 With it's rough cardboard front and side, clearly, it's not a display item.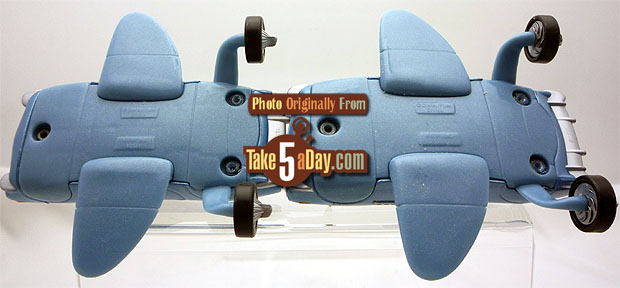 Compared to a "deluxe" $7.99 Finn Sub, it's actually EXACTLY the same CAR – even the model number is the same. The back "propeller" (tires) are synthetic rubber in both versions.
As noted earlier, it's not Ransburg. The paint and quality are a little nicer, the plastic mouthpiece better color matches the metal body but it's not exactly double the upgrade.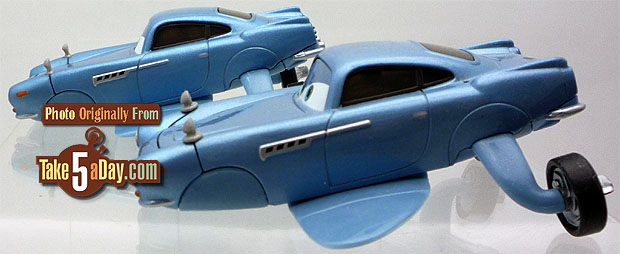 And you get three plastic tires … which do seem they are for regular Finn so if you need a tire change for regular Finn, here ya go.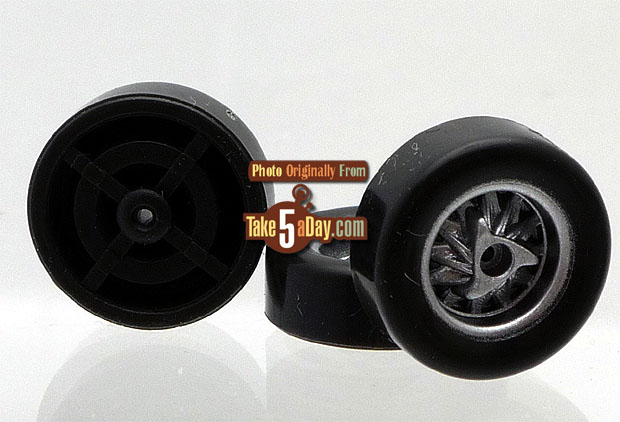 Now if this were it, it would be pretty easy to call this a 2-star exclusive. You'd basically be paying an extra $12 (from $7.99 deluxe) for a mostly non-functional display box + 3 tires that don't actually go on this CAR … no breathing apparatus so not even particular film canon from the movie scene but either Mattel or Disney realized this wasn't going to cut it – it would be like the SDCC Tokyo Mater exclusive from 2010 with a lot of leftovers … essentially a deluxe oversized car in a spiffed up box … not that enticing …
Tada!
Included separately in a black envelope was a secret addition.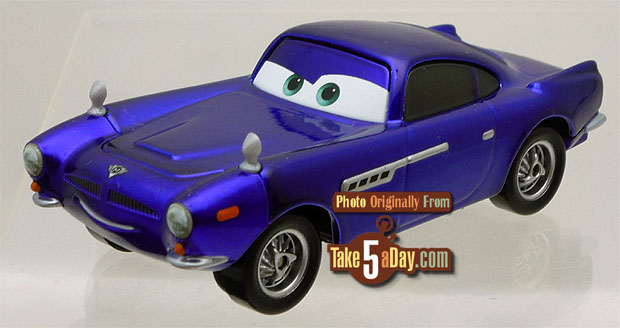 A nice bonus car which looks like it's Ransburg so this must be the car they were referring to.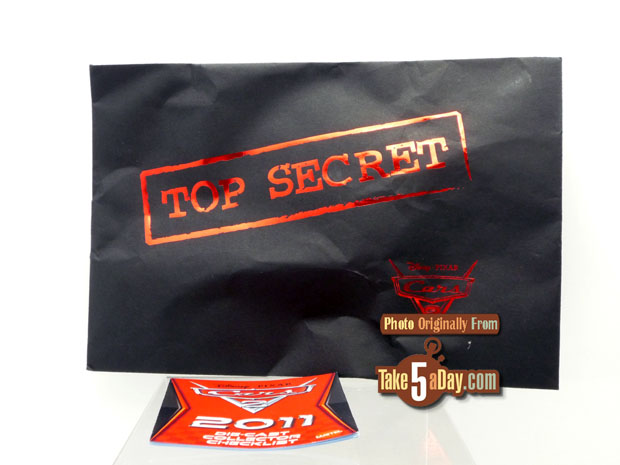 It even comes in a cool envelope (with Mattel's 2011 checklist booklet).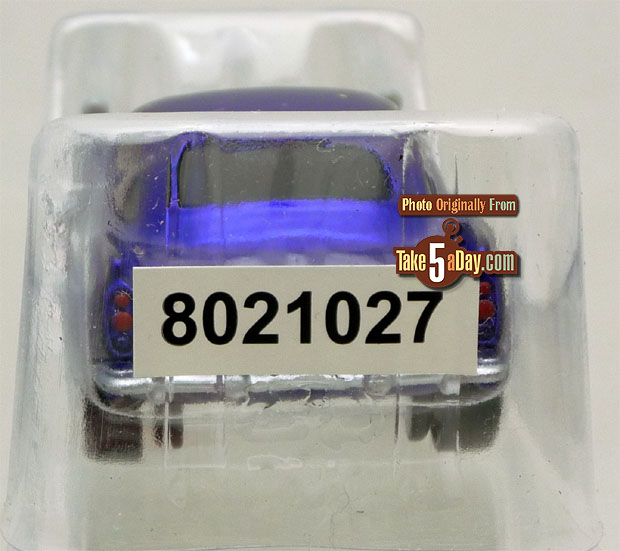 Since I'm sure we'll be getting factory fakes soon, be sure you get the tray … does everyone have this number on their tray?

I have heard complaints about the quality of the maroon Finn's but the few I looked at seem all fine. The paint does not contain the nice sparkle addition but quality overall seems pretty nice so no complaints here.
So, combined with two CARS in this package – plus a cute TOP SECRET envelope makes this a nice **** 4-star exclusive for $19.99.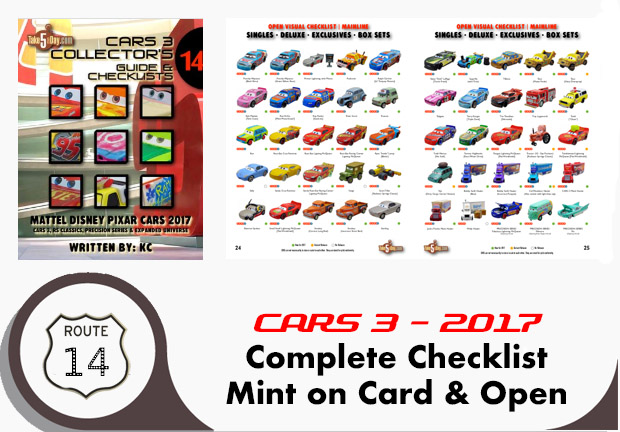 metroxing

26 August 2011

Disney Pixar CARS 3, Mattel Disney Pixar Diecast CARS 3


20 Comments