Home
»
Disney Pixar
,
Disney Pixar CARS 3
,
Mattel Disney Pixar CARS
Mattel Disney Pixar CARS: You Like 1:55 Diecasts? You Like Micro Drifters?
You Like 1:55 Diecasts? You Like Micro Drifters?
You see where this is going?
Yep, there's a new line extension coming.
1:55 Diecast release that includes a Micro Drifter on the card.
(the card is the same size as the regular 1:55 diecasts, no shocker there as there's plenty of room to include a three chicklet gum height CAR).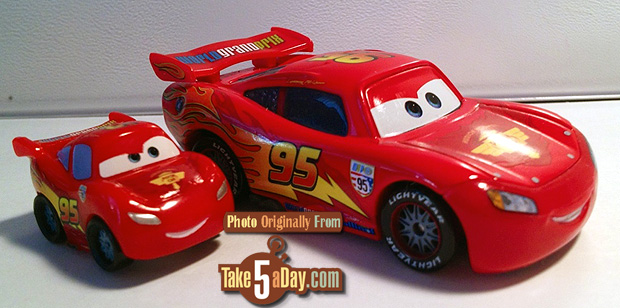 There are 4 listed as part of the first releases but no specific CAR listing so it's a guessing point at this juncture.
Would it shock anyone if it was Lightning, Finn, Francesco & Mater?
Well, we do have a lot of Finn's so perhaps Mattel will sub in their second favorite CARS 2 diecast – Petrov Trunkov.
And if Francesco is over-populated, then they'll reach back to their favorite car of CARS 1 – and of course, who would argue that they love, love, love, love, love Marlon Clutches McKay? 🙂
So, agreed, it's Lightning, Mater, Petrov & Marlon Clutches McKay, right? RIGHT?
🙄
Perhaps a stronger launch might be 1:55 Tach-O-Mint with a real mint flavored Tach O Mint Micro Drifter? Todd Pizza Planet with a pizza smell Todd Micro Drifter? An Apple racer with a Micro Drifter Apple Car that has a logo light up? Van with Micro Drifter Van that makes the car-is-alarmed sound?
I think they might be able to sell a case assortment of my 4 suggestions.
So, what assortment will you wager on? 🙂
More comparison pics of Micro Drifter LM to other Lightning's HERE.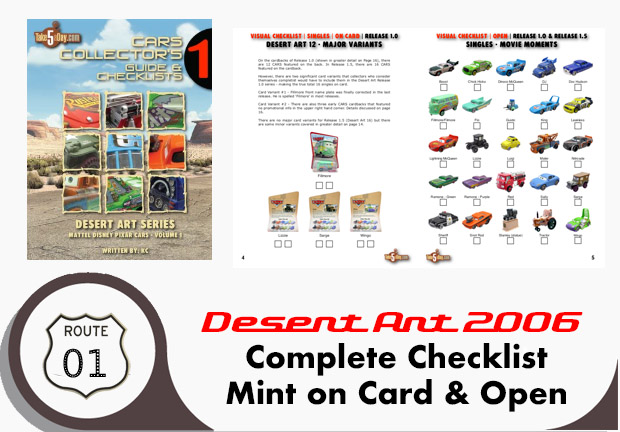 metroxing

14 August 2012

Disney Pixar, Disney Pixar CARS 3, Mattel Disney Pixar CARS


10 Comments