Home
»
Disney Pixar
,
Disney Pixar CARS 3
,
Mattel Disney Pixar CARS
Mattel Disney Pixar CARS: Micro Drifters Singles Wave 2
So, Micro Drifters should be on the shelf at most Target stores by now.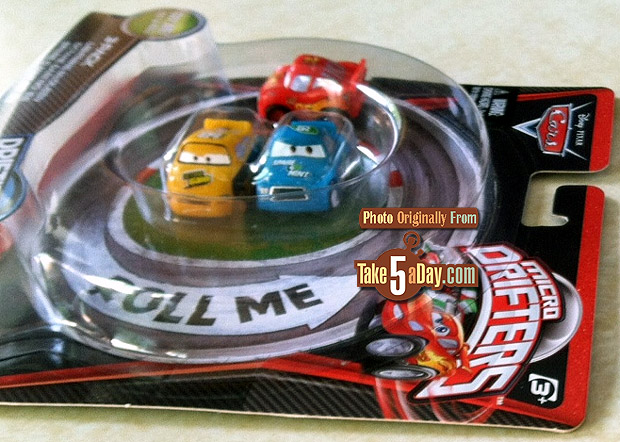 Has wave 1 made it to the shelves at Walmart? Has anyone seen these at Walmart?
The next wave/case looks like it's these three "new" ones:
Mater, Lightning & Raoul

Max Schnell, Lightning & Shu Todoroki

At this point, we don't know if Lightning is repeated or if there are slight eye position and expression adjustments/versions. We have seen some "exclusive" expressions from the playsets/launcher, etc … but we don't know if it carries over to the singles. The two Lightning McQueen's in 2 of first 4 3-packs looks exactly the same. It's not as noticeable since these are so tiny and it's likely you will lose one pretty quickly.
The third 'new' one listed is:

Nigel, Jeff Gorvette & Francesco.
Without a case assortment, it's also unknown if the case of 24 3-packs contains repeats from Wave 1 – seems likely but hard to say for certain.
So, how are they selling in your stores?
The racers look cute but is that enough? What do you think at $5.99 per 3-pack at Target? (TRU seems to be $1 more). Any on the shelf at Walmart?
You can see the packaging & variant packaging of Wave 1 in this post.


metroxing

14 August 2012

Disney Pixar, Disney Pixar CARS 3, Mattel Disney Pixar CARS


10 Comments