Home
»
Disney Pixar CARS 3
,
Mattel Disney Pixar Diecast CARS 3
Mattel Disney Pixar CARS Diecast: CARS 1 Radiator Springs Classic Diecasts – For Show or Dough?
The first wave of the re-release of CARS 1 diecasts are starting to appear on the pegs at Toys R Us.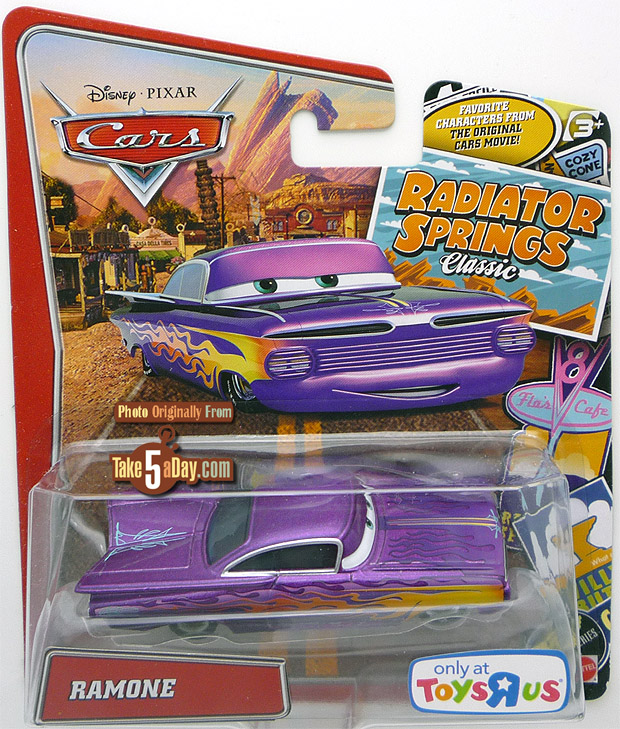 There are 8 in the first wave.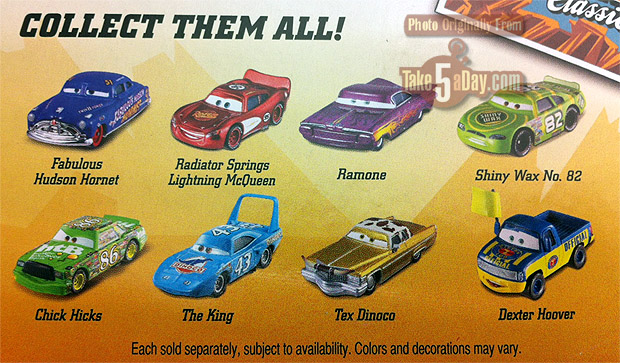 Shown on the cardback. The carton holds 12 CARS and there is ONLY ONE of each in a case (of 5 of the CARS) except there are 2 of Chick Hicks, 2 Radiator Springs McQueen and 3 King. I am only basing this on what extras I saw and I presume there was only one case open but comment below if you think I'm incorrect.
Of course, it's great that these CARS are re-released but the problem is 2 days after I spotted them on the pegs, here is what it looks like.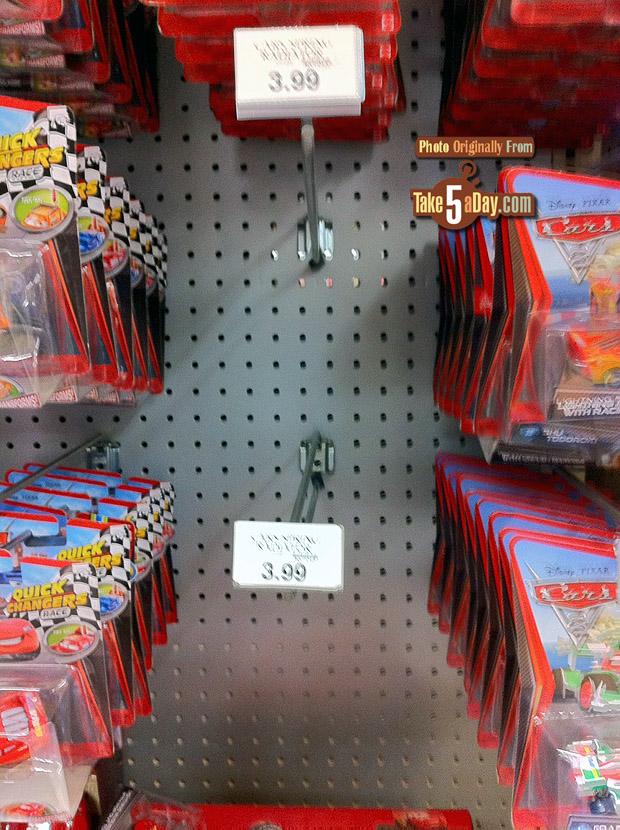 Now, it's a little too early to cry 'shortfall,' but we might as well discuss it now.
Will this repeat like the FINAL LAP debacle where the going-in overall plan was fine but then it was managed by Wile E. Coyote's dumber brother?
There are only about 700 TRU stores so is each store only going to get one case? They also have an online store, it's a guess but maybe it's 300 cases for the online store – or 1,000 cases total (AND they do not always sell singles from series' but let's presume they will) … is 1,000 Purple Ramone's enough? And-or is that it for the re-release? Of course, you're saying that's implausible but really, how many cases did your Target get of the 11-case assortments released in the Final Lap series? So, is it one and done? There are only 15 CARS listed on the singles portion (through October, 2012) so if CASE B contains the other 7 on the list – what's next after that? Will the 15 continually be released through 2013 sprinkled in other cases? Will TRU's get CASE A again? The problem with the Final Lap series was they committed to a set number of overall diecasts at the start. There was NO adjustment when the first wave sold out in minutes. The pegs simply sat empty for weeks (or months) until the next case came along and again, another instant sellout. So, it didn't really matter that the Final Lap series was wildly successful. NO ONE in planning, sales, logistics, distribution or production paid anymore attention to it once the plan was in motion. MUCH like the Finn McMissile issue. It's like a mechanical arm keeps dumping feed into the lot even though a fox has eaten every hen! So, will history repeat itself YET AGAIN with Radiator Springs Classics CARS 1 re-releases? Will it be chalked up as a mild success because Mattel is only selling a few thousand CARS? Because once they ship a case to a store, that case contents never return – never mind they sold out in HOURS? So the end result will turn out exactly like Final Lap?
"Me'h, we didn't make much money"
Let's move on.
I certainly hope that's not the situation but it does not help matters that TRU tends to place small orders and then call it a day also on a lot of lines … so hopefully, it continues at a normal pace but don't be surprise to find no chickens in the hen house (no diecasts) but 400 track sets.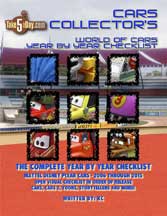 metroxing

4 August 2012

Disney Pixar CARS 3, Mattel Disney Pixar Diecast CARS 3


13 Comments