Home
»
Disney Pixar
,
Disney Pixar CARS 3
,
Mattel Disney Pixar CARS
Mattel Disney Pixar CARS Diecast: CARS 1 Diecasts Return to Toys R Us
Random sightings of CARS 1 diecasts have returned to Toys R Us.
The new series is called "Radiator Springs Classic."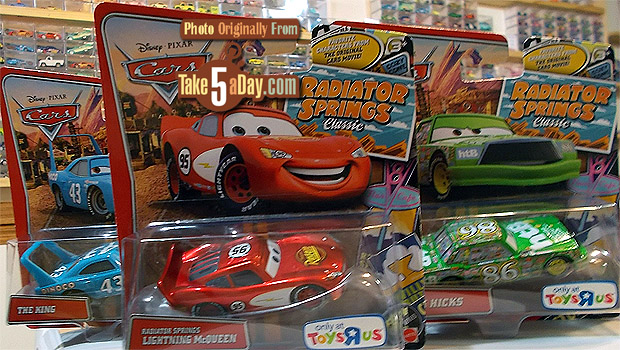 Cardback. The Master UPC is 7-46775-20865-3. Or Chick is: 7-46775-20875-2.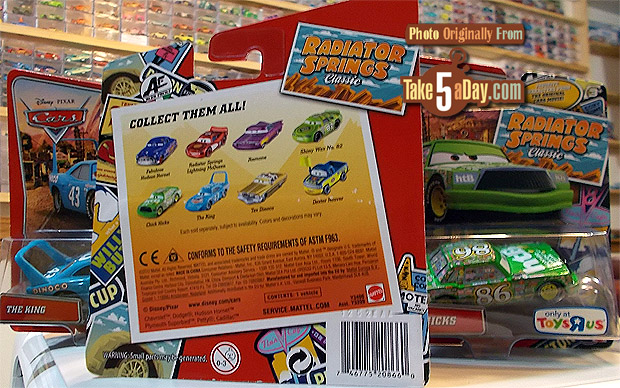 Thanks for the great pics, "Mr. Mark T!"
Here's the single checklist. Besides the obvious three, it seems likely the other 5 singles on the back will be in the first few waves.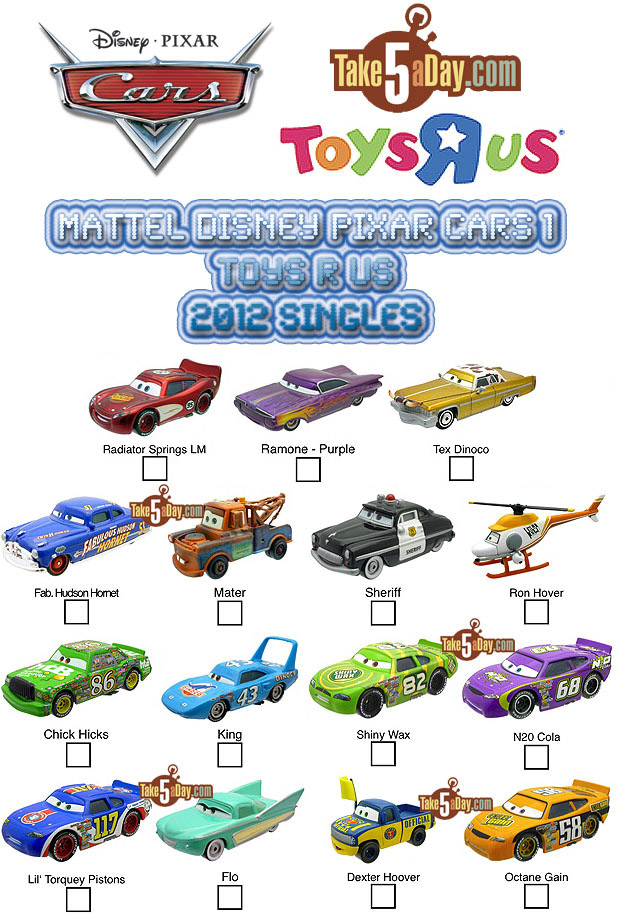 There is also a 10-pack coming – contents and photos here.
Where is Lightning McQueen? Clearly they figured everyone wants Lightning McQueen so he's NOT available as a single or even in the 10-pack. There are two unknown 3-pack listings (no info other than 3-pack) … it seems likely one of the three packs regular LM with Guido & Luigi?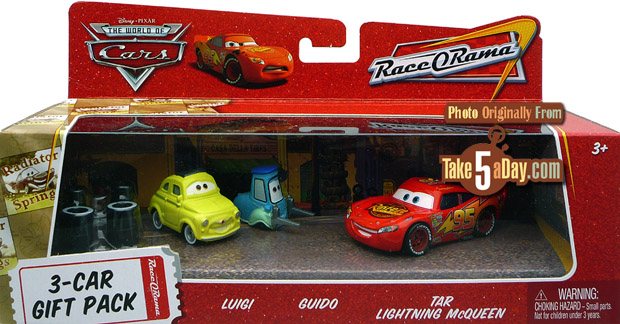 There are no other townies in the 10-pack leaving the most obvious missing townies as Doc, Fillmore, & Sarge who are probably in the other 3-pack. Of course, there's Lizzie & Red but I don't anyone is really expecting them soon.
Flo's V8 Cafe, the playset is on its way (thanks for the photo, "Lovemini.")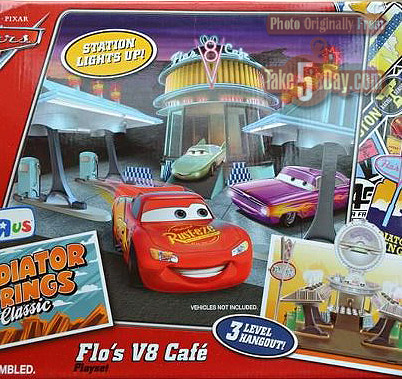 metroxing

28 July 2012

Disney Pixar, Disney Pixar CARS 3, Mattel Disney Pixar CARS


14 Comments