Home
»
Gadgets
Pentax Optio WG-2 Camera: Waterproof, Shockproof, Crushproof, Coldproof and Dustproof
For those who forge fjords, wake on waves, fall through ice caverns or a suburban day with your rascally 2-year old, the camera might be for you … The Pentax Optio WG-2 is:
Waterproof to a depth of 40 feet.
Shockproof design protects from drops up to 5 feet.
Crushproof construction withstands weights up to 220 LBF (pound-force) .
Coldproof to sub-freezing temps of minus 10 degrees C (14 degrees F) .
Dustproof design protects the camera from dry, dusty environments.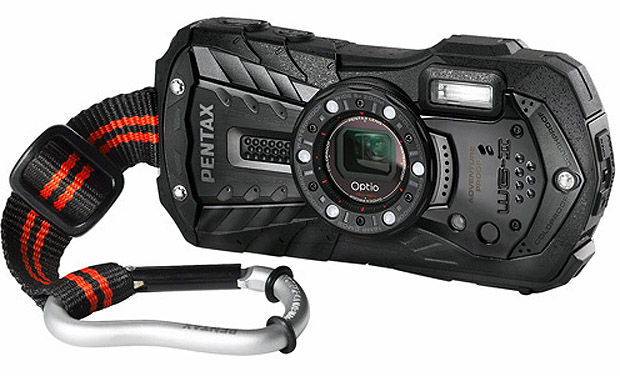 Plus, it looks like you could use it as a flint to skin a bear.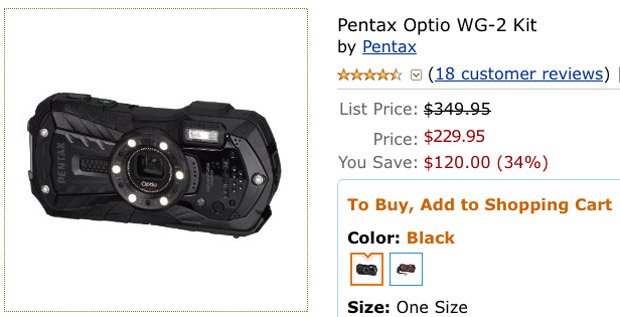 You can read more about the specs at Pentax or Amazon.