Home
»
IOS
Philips TwinPlay 9-Inch Dual Screen In-Car Videoviewer
If you need to provide entertainment for the kids on your summer roadtrip and maybe you don't want to give them an iPad just yet, here's a nice solution from Phillips.

For $199, you get TWO 9″ screens and a cupholder sized device that sends out the signal from your iPhone or iPod Touch. It also works with an ipad but that obviously won't fit snugly into the device.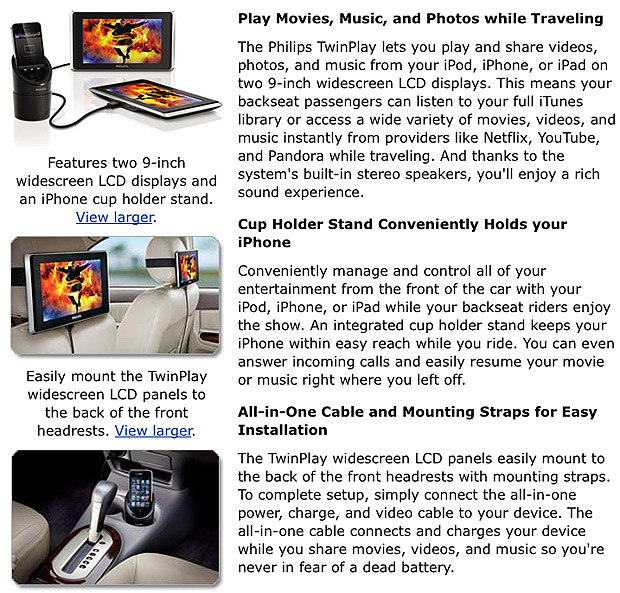 Obviously you can buy and rent movies from iTunes but if you want to convert your DVD's – here's our guide on how to use Mac DVD Ripper Pro X or our older post on the free Handbrake.