Home
»
Mattel
,
Toys
X Games Hot Wheels Double Dog Dare Loop … They Live!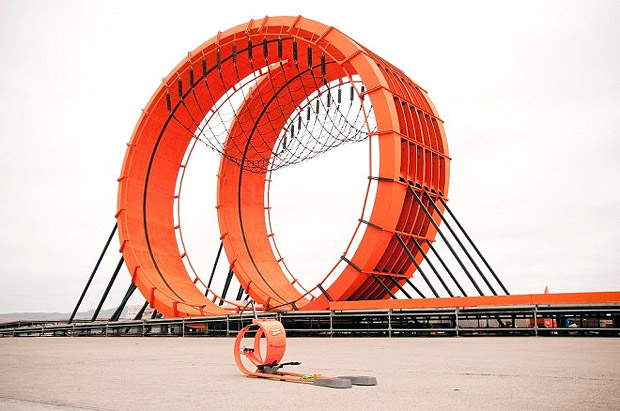 At this past weekend's X Games in Los Angeles, California, the two drivers simultaneously traversed a pair of 66-foot-tall loops at an exact speed of 52 MPH, managing to pull 7 Gs as they ran up and over the two life-sized tracks.
After several practice runs last week, the safety nets were removed as the throngs of X-Games spectators watched the dynamic duo scale the track, complete the loops and perform an egregious jump at the end.
Via WIRED.