Home
»
Toys
Back to the Future 1:15 Scale Time Machine DeLoreans
Entertainment Earth has 1:15 scale versions of some of the various versions of the Back to the Future DeLoreans as assembled by Doc Brown …
The hover version as seen in BTTF 1 and 2 … pretty cool Lights & Sounds version …
" … Wheels pop out for "flight mode"! The wheels spin, the doors open, and its plastic construction feels just like the toy you always wished you had. Don't miss your chance at owning one of America's finest motorcars … with a special futuristic, time-traveling twist! It's a limited edition. 13-inch long vehicle that's compatible with many 3 3/4-inch scale action figures* (not included).
Sound effects include:
First time travel
Car trouble
Revving up and winding down
Opening door
Rev up and peel out
Engine start-up
Return from time travel
Return from time travel to a screeching halt
Time circuit engaged
Hover landing"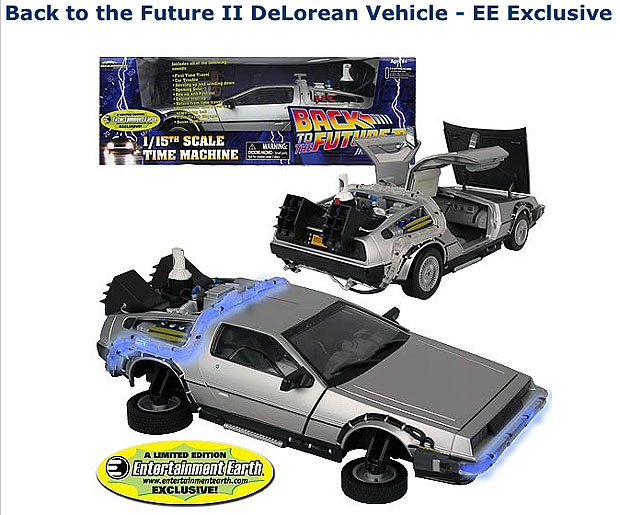 And two from BTTF 3 … the Back from 1955 to the Wild West version …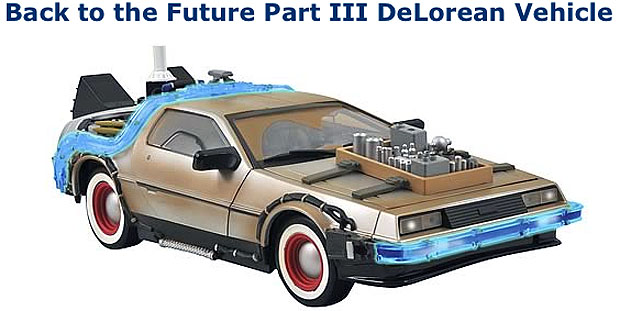 And the "rails version" back to 1985.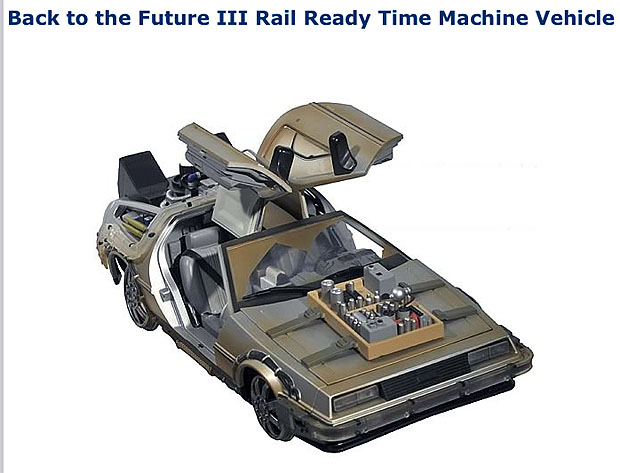 Unfortunately, there has not been an action figure line for Back to the Future so no 3 3/4″ figure to stand or ride in these … (Minimates don't really count though the BTTF mini DeLorean's are cute).