Home
»
Disney Pixar CARS 3
,
Mattel Disney Pixar Diecast CARS 3
Mattel Disney Pixar CARS 2 Diecast: The Cobbled Together Canada 3-Pack
"Dekoy" sends us his usual find from Walmart Canada.
Don't get too excited!
Through the magic of a clear slipcover and a piece of clear Scotch tape, Mattel has created a new 3-pack … that do look familiar or is that awfully familiar?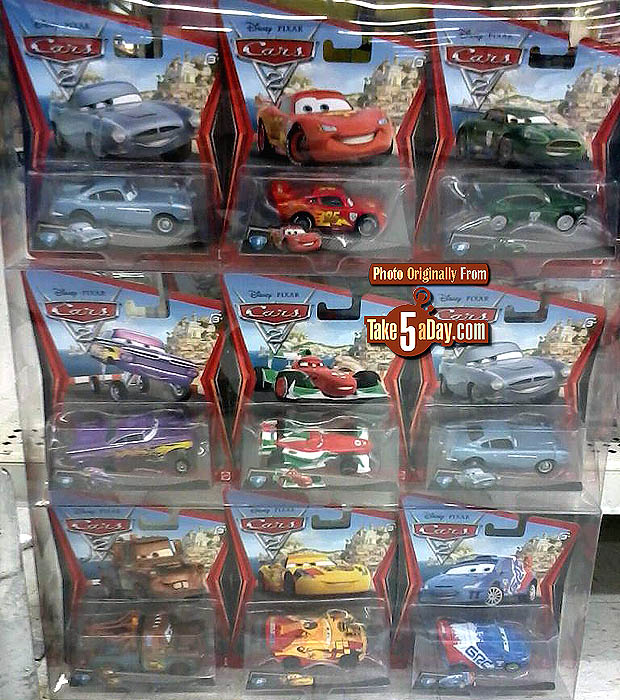 This may be breaking the magician's code but Mattel has put 3 singles together into a Canadian 3-pack!
The price is nice …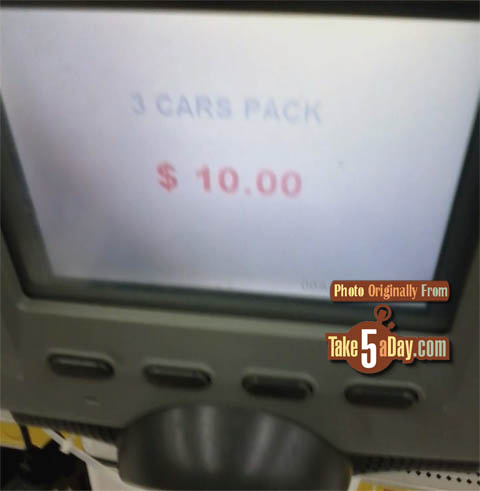 While around the US price of $3.33 each, in Canada, these are normally around $6.72 each for a single … so it's a nice deal … if you're just joining the party. These are international cards with no front name plate …
Basically you get a random three-pack of singles slipped together. Shockingly, every three pack contains at least 1 Finn, 1 McQueen or 1 Race Team Mater. SHOCKING! Who would've guessed? (well, any random CARS 2 collector).
Dekoy notes:
"Just found tonight custom three packs of singles up to number 23 Miguel at Canada Wal-Marts (just outside Toronto). Each card within the packs has a white sticker over each UPC cardback (wouldn't want to get that three pack for the single price of one car, $6.72)
These three packs are barely sealed, just a piece of standard scotch tape over where you pop in the simple tab, nothing custom about this packaging from Mattel!
Price is $10, they have their own UPC Code (I think 7 46775 26969 3), and come up on scanners as "3 cars pack"
There seems to be no set mix of who appears in each three pack."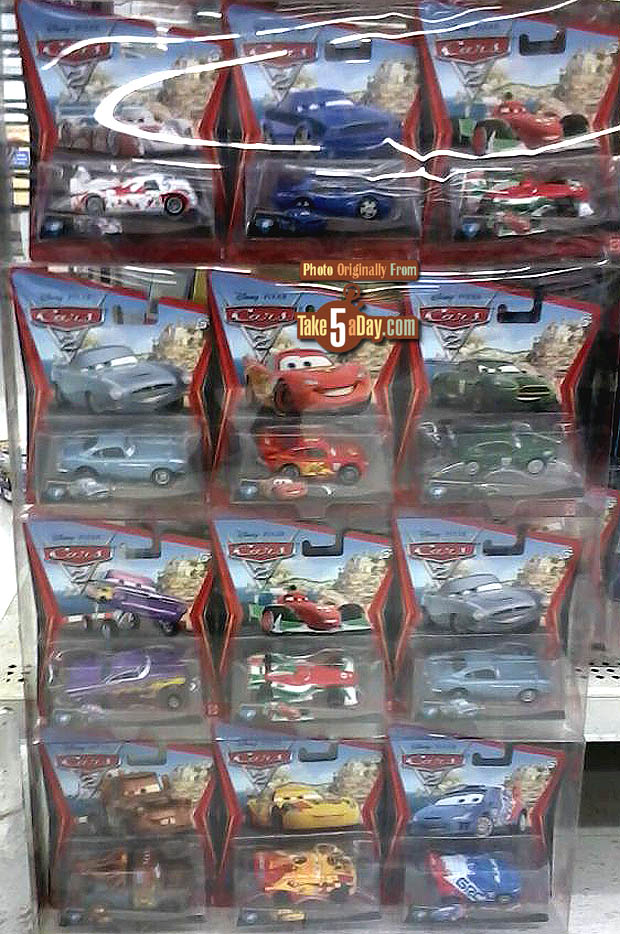 Finn is apparently a worldwide over production … sorry dude. Next stop? New Mexico landfill?
Thanks for the interesting and great pics, "Dekoy."
Not even as nice as the re-packing Target Value Packs of 2008.
But the clear winner of the overstock re-packaging Oscar goes to the Canadian Tire Overstock Pyramid of CARS. Funny, that seemed overpriced 3 years ago would now sell for about triple that. 🙂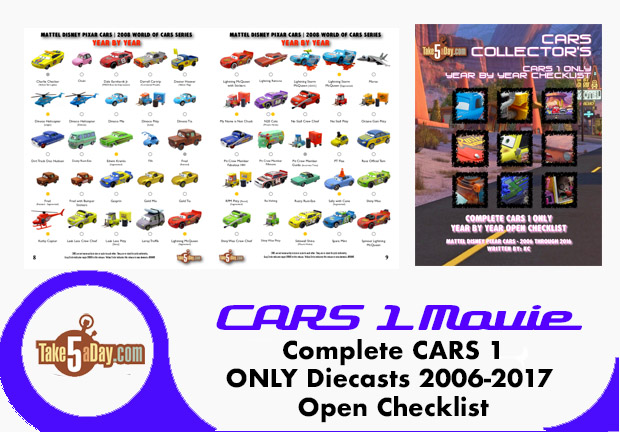 metroxing

4 July 2012

Disney Pixar CARS 3, Mattel Disney Pixar Diecast CARS 3


13 Comments