Home
»
Disney Pixar
,
Mattel Disney Pixar CARS
,
Mattel Disney Pixar Diecast CARS 3
Mattel Disney Pixar Diecast CARS: Happy 4th & All the Sarge Variants
Happy 4th of July!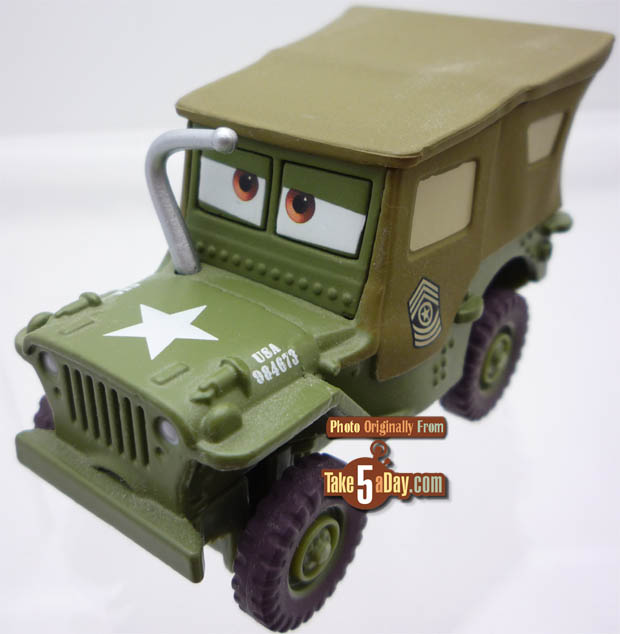 Salutin' Sarge wears his USA stencil proudly …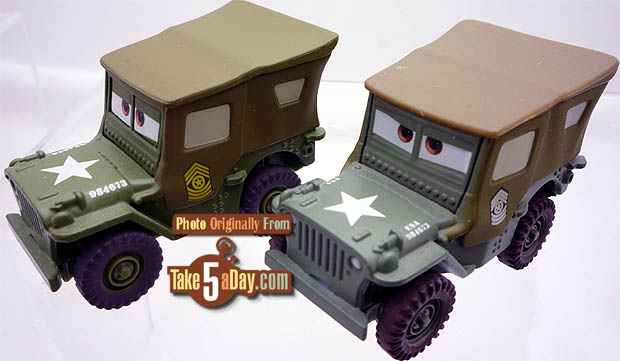 Original Sarge (2006) has the USA Stencil and the more white insignia.
The return of Sarge in 2009 meant he got some slight color variations including a darker green but also yellow stripes. his mold is more detailed and the tires are slightly darker. He also gets a larger stencil number but loses his USA stencil.
Strangely, Lenticular Sarge (2009-2010) has the USA Stencil (not photographed).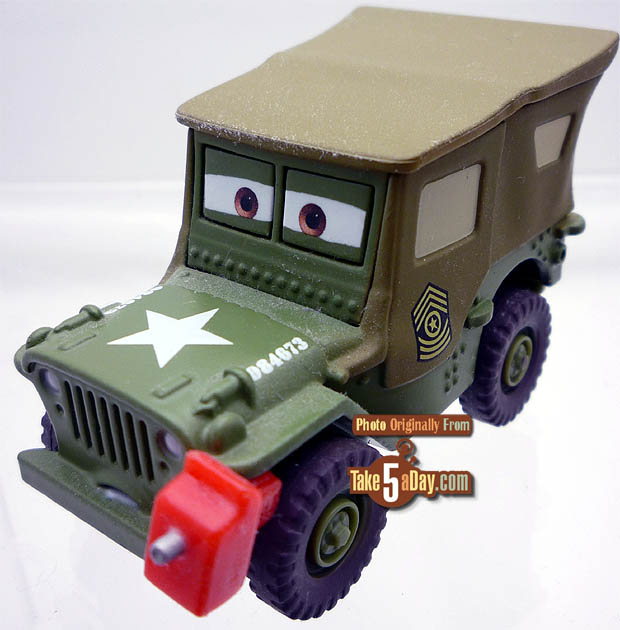 Pit Crew Member Sarge does not have the USA Stencil and essentially matches the return of regular Sarge (color wise and stencil wise) in 2009. Lenticular PCM Sarge look like this also. There have been reports of some PCM Sarge with the USA Stencil which makes sense as with all these Sarge's in production, there was bound to have some mixed in together.
For CARS 2, there are two versions …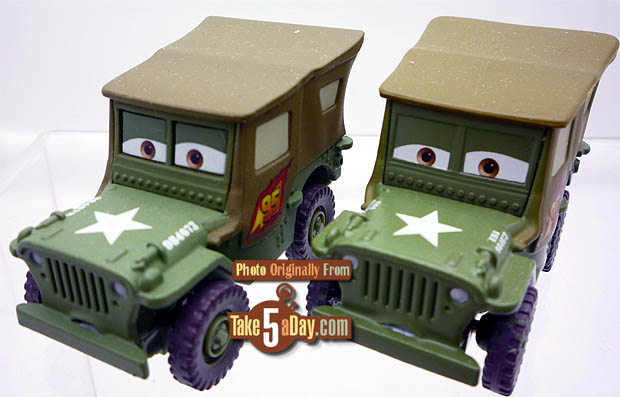 With USA Stencil and without – also notice slight color difference and lines around eyes of windshield.
So, er – collect them all.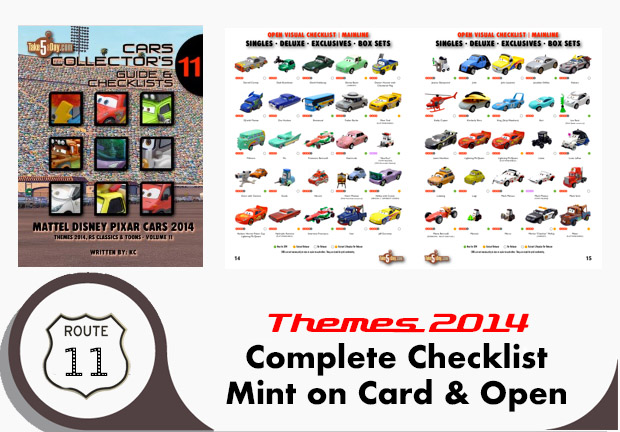 metroxing

4 July 2012

Disney Pixar, Mattel Disney Pixar CARS, Mattel Disney Pixar Diecast CARS 3


7 Comments