Home
»
Mattel Disney Pixar CARS
Mattel Disney Pixar Diecast CARS: Canadian Pyramid of CARS
Maybe this is what happened to our Costco "9-pack."
Maybe it migrated to Canada as the "Canadian Tire 10-pack."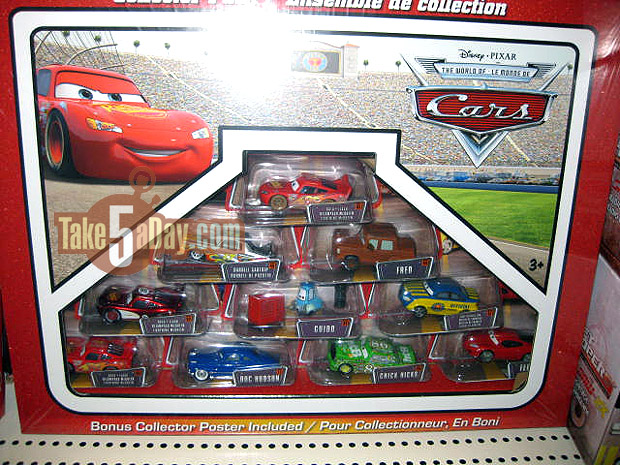 According to "PirateDad," our Canadian correspondent – they are totally random and with no particular pattern. As you can see it's a mix of US & International cards …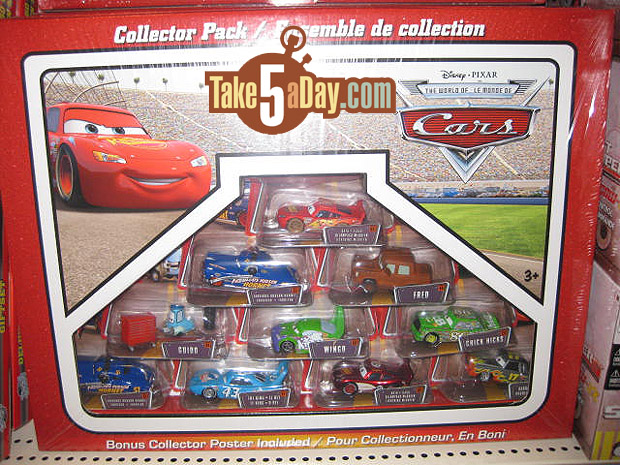 They have basically stacked a row of 4-3-2 & 1 WORLD OF CARS card CARS to form a "pyramid." Yes, this box appears to contain TWO Pit Crew Member Fabulous Hudson Hornet – woohoo!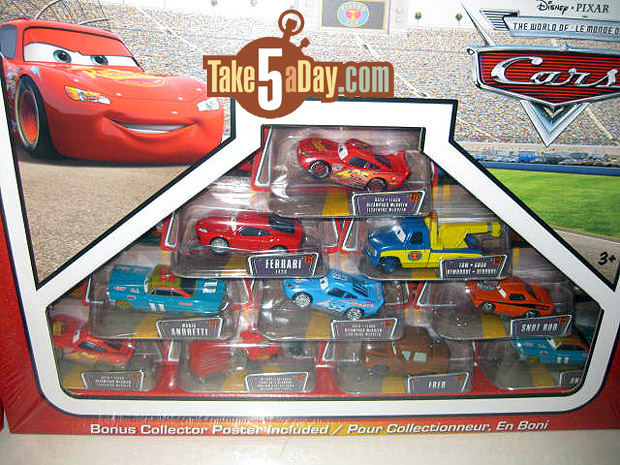 This seems to be a decent starter set – well other than you might not need two Mario Andretti's and two McQueen's … and wow, no Ramone's to be found …
Unfortunately, it's no bargain hunters delight …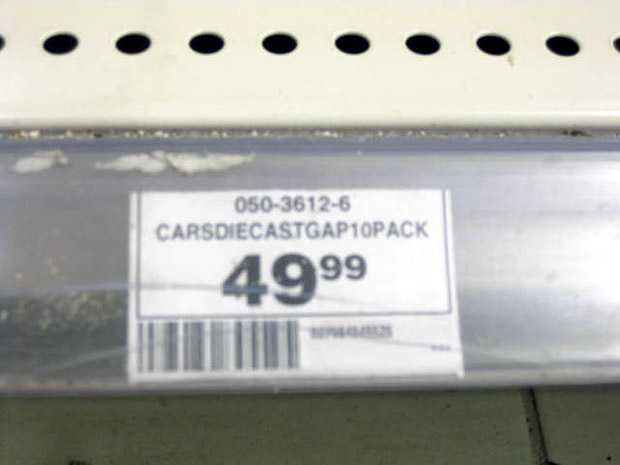 As PirateDad notes, "It's $49.99 plus 13% tax, so $56.49 with the US dollar being almost even right now."
The back is very cool though … it's the 2009 poster reproduced …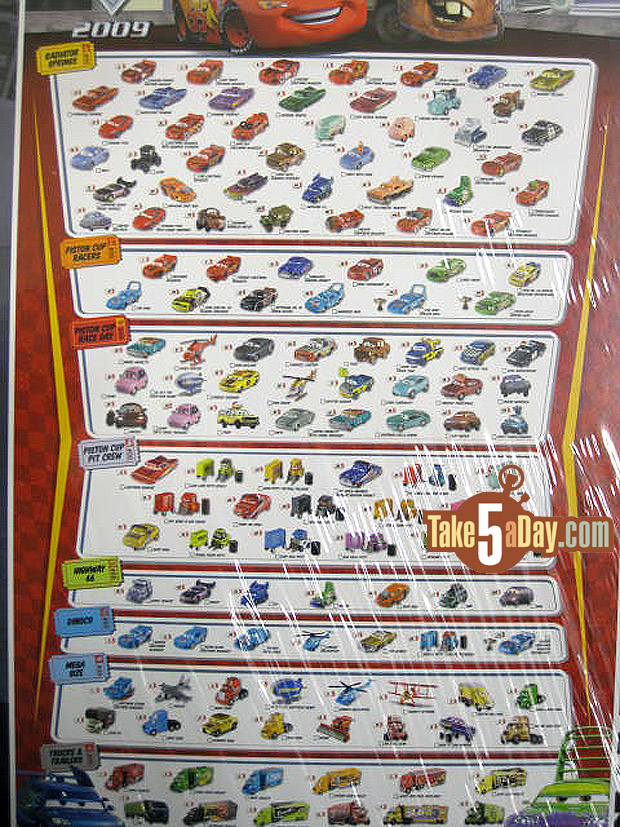 PD mentions there is a poster – I'm not sure if the poster is shrink wrapped flat as we see above or the back is the poster?
PirateDad also notes that, "These will most likely go on clearance after Christmas as Canadian Tire only stocks toys for Christmas!!"
So, maybe we'll check with PD after December 26 … or would that be after Boxing Day in Canada … which okay, ignorant American that I am, I do not know what it is but sounds fun to say.
So, happy random box set collecting and Happy Boxer Day? Or is it Boxing Day?
Thanks, "PirateDad" for the pics and info.



metroxing

22 October 2009

Mattel Disney Pixar CARS


37 Comments